Atelier 34 Artist Conversations Online | Cassandra Goldwater, Anne Piessens, Mike Slurzberg & Andrew Wang
October 14, 2021 @ 7:00 pm

-

8:30 pm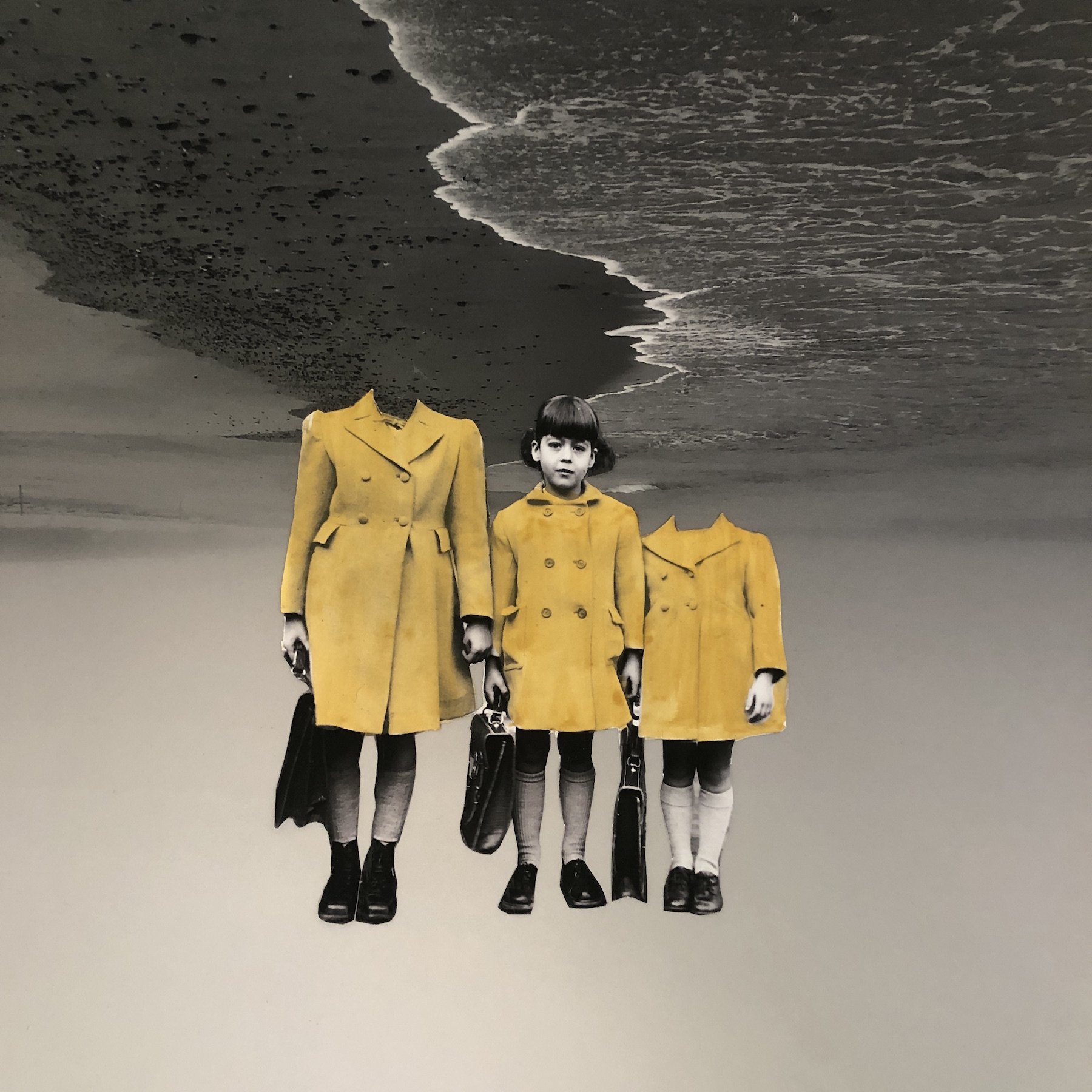 We bring together four artists online from the Photography Atelier 34 to share their work, ideas and creativity during this special conversation.
Join us online in the Griffin Zoom Room on Thursday October 14th at 7pm Eastern to hear about their inspiration and see the work they have created.
Here is a look at each of the four featured artists who will share their unique vision:
Cassandra Goldwater – Surface Tensions
Surface Tensions
I am intrigued by the infinite characteristics of surfaces especially as they represent boundaries. They can be reflective, receptive, malleable, impenetrable, soft, coarse, tense or yielding, metaphorical or literal, even mathematical, transparent or opaque.  Surfaces are also shaped or influenced by other surfaces layered over them.  This project explores the interplay of boundaries and surfaces as an invitation to meditate on relationships between them.
About Cassandra Goldwater –
Cassandra Goldwater uses photography to wrestle with current events and histories both personal and political.  Past projects have used material culture to represent family systems and toys and dolls as archetypes for health care and other political issues. While many of her images combine found objects, she is also drawn to the interplay of the natural environment and imagination.
Her photographs have been shown in multiple Photography Ateliers, at the Davis Orton Gallery, a juried student show at the DeCordova Museum, the Bedford Library juried show, Lexington Open Studios, and the SE Center for Photography.
Ms. Goldwater studied photography at the DeCordova Museum, the New England School of Photography and the New Hampshire Institute of Arts and Science.  She has also taken workshops at the Santa Fe Workshop with Cig Harvey, the North Country Workshops with Sean Kernan, as well as the Griffin Museum of Photography.
Her commentary on the photographic work of Jennette Williams and Jellen van Meene appears in the Women's Review of Books.
Anne Piessens –
My parents, older sister and I immigrated to the US when I was very young. Growing up far away from any extended family, I missed what I imagined to be the grounding force of aunts, uncles, cousins and grandparents around me. My parents rarely spoke of their lives in Belgium in the 1940s – 1960s.
Recently, I showed my mother this photo from her childhood, and asked her, "What do you see?" She began to tell me an intergenerational story of feuds over money, alcoholism, infidelity, child abandonment, jealousy, and domestic abuse.
This collage series is my interpretation of fragments of family history, as experienced by girls and women.
About Anne Piessens –
Anne Piessens is a Boston-based fine art photographer whose work reimagines personal family lore and humans' relationship with the natural world.
Her newest series, Origin Story, brings elements of magical realism into hand-collaged fragments of family portraits. Past projects include Meliorations, which imagines ways to heal damaged landscapes, and In the Middle of Something, a portrait series about the tween years.
Her work has been shown at The Griffin Museum, Concord Art, and The Cambridge Art Association, MA; The SE Center for Photography, SC; and Photo Place Gallery, VT.
Mike Slurzberg –
Greenscapes
Green devices are popping up everywhere in our world, and in our consciousness.  Solar panels are sprouting on rooftops and in fields.  Wind turbines are popping up on the horizon.  Bikes are multiplying on our streets.
With "Greenscapes" I'm exploring the aesthetics of this growing aspect of our culture.  How do these things look and feel?  What's their effect on the landscape, and on us?
The work travels through different photographic styles and points-of-view with intention.  As I explore green devices as a part of our world, I'd ask you to feel, on a visceral level, how their presence affects you.  The goal of the project is to inquire about how it feels to experience this aspect of change in the world.
About Mike Slurzberg –
Mike Slurzberg is a documentary, portrait, and landscape photographer, living and working in the Boston area. Mike has learned his photography in the trenches, making and cherishing mistakes, and learning from photographers farther along the path, like Barbara Peacock and Stephen Faust.
In his documentary work, Mike goes backstage in people's lives, photographing them where they gather to be themselves.  He photographs hometown parades, political rallies, music festivals, summer days in the park, and sometimes just moments on the street.  The goal is to let the subjects tell their own story.
Mike also photographs objects and 'scapes, exploring the way objects in their environment can reveal facets of the culture they've come from.
His current projects include "Festival," looking at the non-musical activities of people at music festivals, and a new series; "Greenscapes", about how the tools of green energy are starting to move into our consciousness.
Andrew Wang – Always an Outsider
Growing up as an immigrant in the midwest, I first experienced racism at a young age. Looking back, it was so new to me that I didn't understand the concept until it was explained to me. The idea was planted in my mind that I am an outsider, that what I see in the mirror as normal is considered different to the majority. I can perfect my language, identify as American, but I will always be seen as an outsider. On the other hand, racists and bigots can camouflage into a society that will always see them as normal. This imbalance has affected how I perceive new people I meet.
This work is a visual exploration of how that feeling of uncertainty has become a pervasive thought in my life.
That feeling when you wonder if people will judge your work based on your last name.
That feeling when you walk through a white neighborhood and notice stares.
That feeling when you hear sirens and don't know if you're safe.
I know many people have also experienced this feeling. It's sometimes hard to explain to others who are lucky enough to have avoided discrimination in their lives. I want to visually convey the dichotomy of how difficult it is to know if someone harbors animosity towards my identity versus how easily I can be identified as Asian. Each image is a visual representation of how I have become guarded towards the perceived risk of being discriminated against.
About Andrew Wang

Andrew Wang began thinking in terms of depth of field and exposure at a young age, when his father, a retired engineer, taught him how to make a camera obscura out of a Morton's Salt container. In the years since, Andrew has acquired the technical expertise to capture beautiful, crisp, and often deceivingly simple shots. His clean and minimalist style has helped to make him a sought after Boston-based freelance photographer, specializing in events, products, and portraits. His work has been included in SELF, The Improper Bostonian, a video project for the National Air and Space Museum, Smithsonian Magazine, and Koji Alchemy. In his free time, Andrew donates his time as Black Cat Rescue's volunteer photographer. He resides in Boston with his wife, young son, and two cats.
Related Events
All sales are final on products purchased through the Griffin Museum. Participant cancellation of a program/lecture/class will result in a full refund only if notice of cancellation is given at least 2 weeks before the date of the event.