In Conversation: John Reuter and Barbara Hitchcock
February 10 @ 4:00 pm

-

5:30 pm

$7 – $12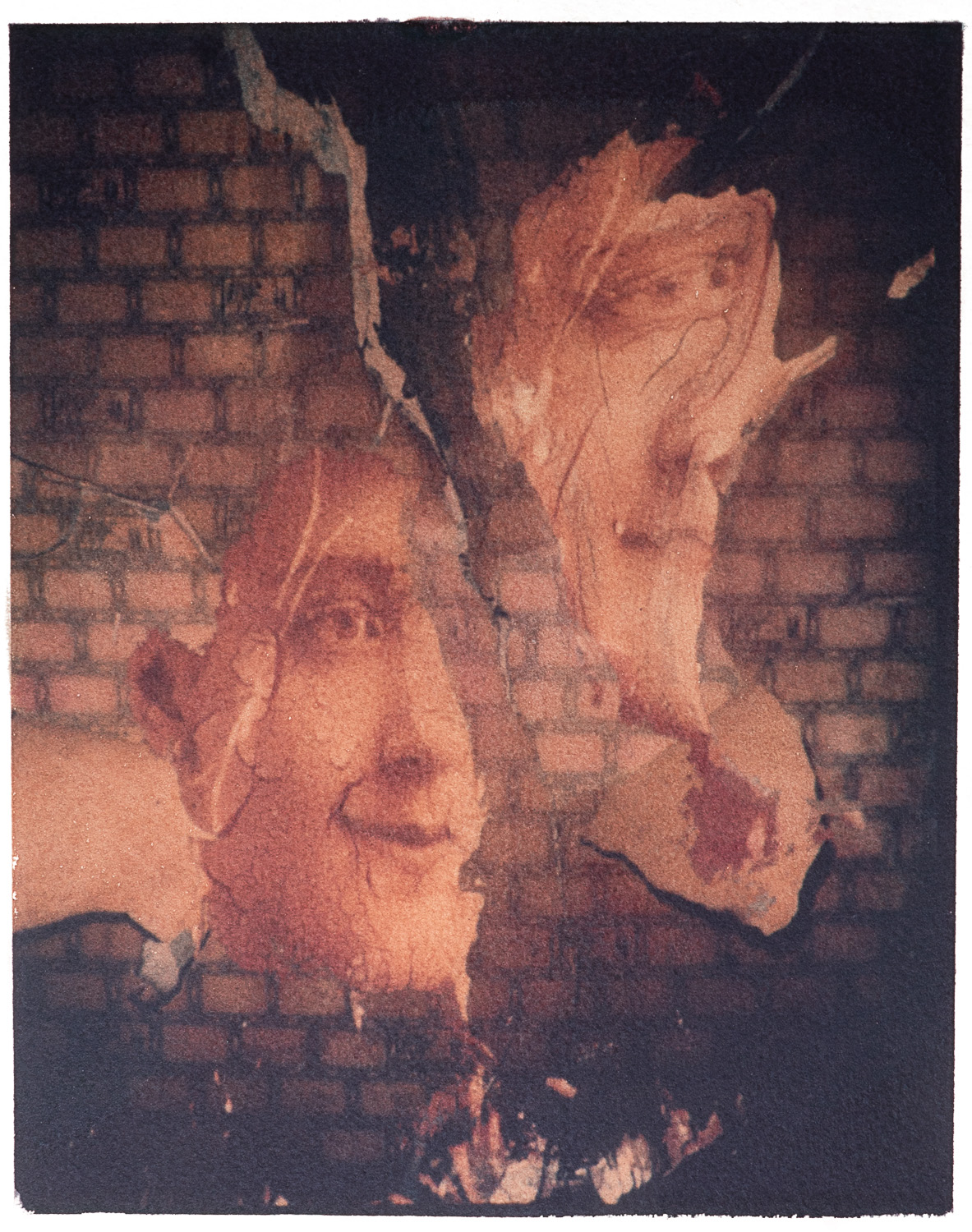 In conjunction with the show, Shadows and Traces: The Photography of John Reuter, we are pleased to host artist John Reuter and curator Barbara Hitchcock in conversation about the exhibition, Reuter's career, and the long artistic/curatorial partnership between Reuter and Hitchcock.
Hitchcock states: "Shadows and Traces: The Photography of John Reuter" celebrates the artist's innovative exploration of film technology, photography and painting coupled with his imaginative reinterpretation of people, places and things that have populated the real world. Reuter reinvents the past, stimulates our imagination, and encourages us to enjoy this flight into a familiar, yet somewhat unconventional, alternative universe.
John Reuter was born in Chicago and raised in California and New York.  He attended undergraduate school at SUNY Geneseo and graduate school at the University of Iowa, receiving an MFA in 1978.  By the end of 1978 he had taken a position at Polaroid as a research photographer and in 1980 moved over to be the main photographer in the 20×24 Studio.  From 1980 and through the 1990s the 20×24 program became the cornerstone of the Polaroid Artist Support Program.  The New York studio was a key part of that program and Reuter worked with artists William Wegman, Joyce Tenneson, Chuck Close, Mary Ellen Mark, David Levinthal, Robert Rauschenberg, Ellen Carey and many others.
Throughout those years Reuter strove to continue his own artistic pursuits despite the full time schedule of the studio.  The SX-70 work, which deconstructed the film packet to introduce painted and collage elements was the first major body of work he created with Polaroid materials.  Rendered obsolete by technical changes to the SX-70 film this work remains a favorite of the artist.  Seeking a new format Reuter began working with Polacolor II peel-apart film in 1981 to create images with the "image transfer process".  This process allowed the dyes from the film negative to be printed on watercolor paper in lieu of the shiny and sharp Polacolor positive.  This became a starting point for a reworking process that enhanced or transformed the image with materials such as retouching dyes, watercolor, pastel and dry pigment.  Scale could now be part of the process as Reuter employed 8×10, 20×24 and multiple 20×24 panels to create works up to 40×50 inches.
By the late 90s Reuter began the transition to digital imaging and no longer made the final prints with Polaroid materials.  He continued to run the 20×24 camera for other artists as it remained part of the soon to be bankrupt Polaroid Corporation.  By 2008 he was able to work with Elsa Dorfman and her investor friend Dan Stern to purchase a significant amount of the 20×24 film inventory, camera and production equipment.   The camera and original Polaroid film remain viable and are still available for artists and photographers to use. In 2014 Reuter embarked on a documentary film project titled "Camera Ready: The Polaroid 20×24 Project.  It chronicles the origins and history of the project with interviews with artists, writers, curators and some key people at Polaroid who made it possible to survive beyond the demise of the company itself. Reuter remains the Director of the 20×24 Studio and is also an adjunct professor of photography at the Hartford Art School.
Barbara Hitchcock, former Cultural Affairs director, joined Polaroid Corporation in the 1970s in a research and development capacity. In 1978 Hitchcock joined Polaroid's international division publicity department where she frequently appeared as a Polaroid spokesperson on national and international television/radio broadcasts.
Since 1982, Hitchcock was responsible for the strategic marketing communications and program planning, development and execution of Polaroid's cultural activities. She acquired fine art photographs for Polaroid, managed its multi-million dollar art collections and its traveling exhibitions. She has been the curator of numerous exhibitions and has authored essays for many publications, most recently Desire for Magic: Patrick Nagatani 1978 – 2008; Private Views: Barbara Crane; Victor Raphael: Travels and Wanderings; The Polaroid Book; Emerging Bodies: Nudes from the Polaroid Collection and The Polaroid Project: At the Intersection of Art and Technology.
Hitchcock has served as a juror for several non-profit galleries, for ASMP of New England and for the National Endowment for the Arts Fellowship. In 2006, the Griffin Museum of Photography presented its Focus Award to Hitchcock for her critical contributions to the promotion of photography as a fine art. She received a Lifetime Achievement Award for her contribution to photography from the Photographic Resource Center in 2010.
Hitchcock received a BA in English from Skidmore College, a PDM certificate from Simmons Graduate School of Management, and honors in business administration and journalism at Boston College.
Tickets are not available as this event has passed.
Related Events