D. Clarke Evans | Tours of Duty Artist Talk
October 31 @ 4:00 pm

-

5:00 pm

Free – $12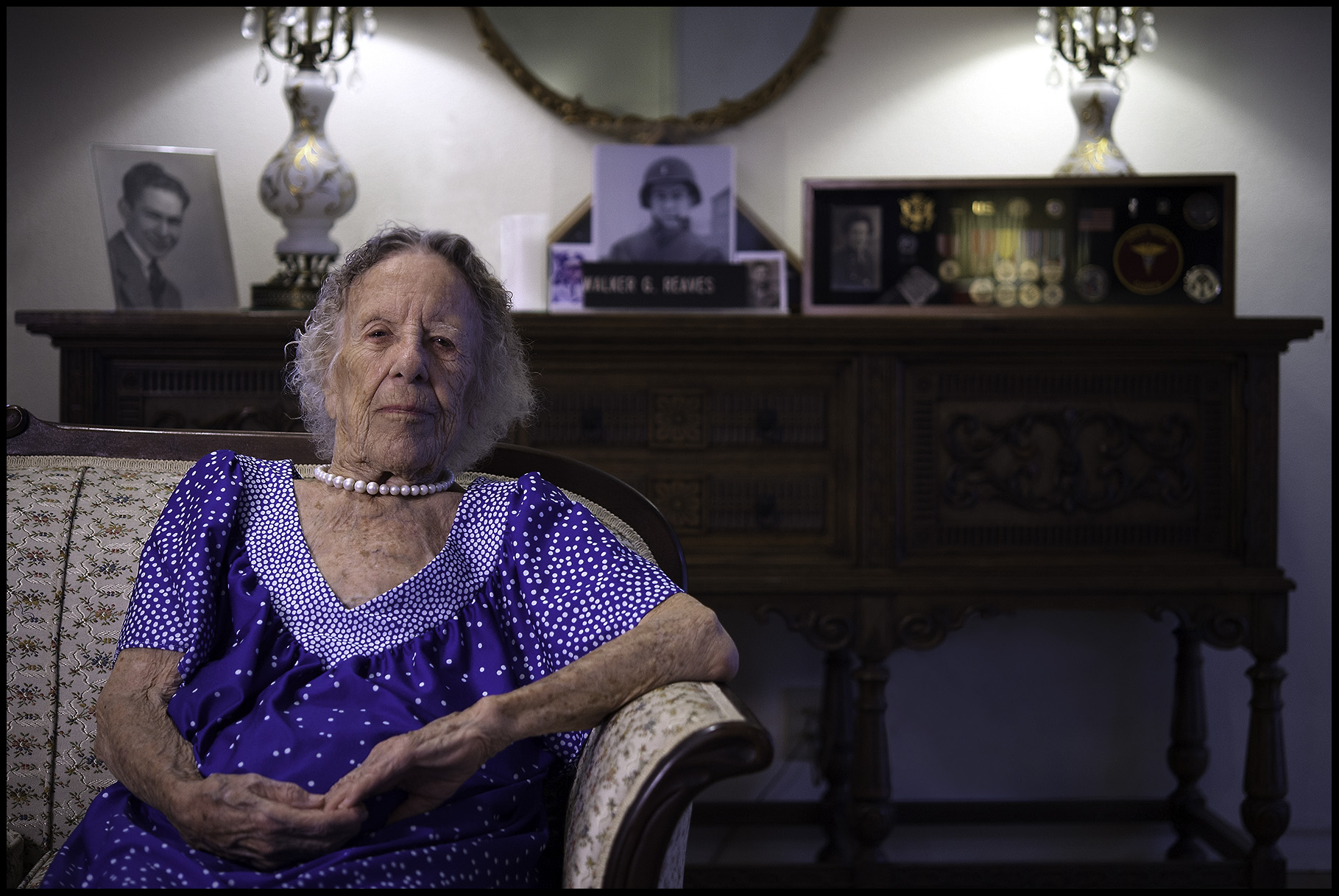 As part of our series of artist talks from opens in a new windowTours of Duty, we are pleased to present an evening with D. Clarke Evans discussing his series Before They Are Gone: Portraits and Stories of World War II Veterans.
Join us Saturday October 31st at 4pm Eastern online in the Griffin Zoom Room for a conversation about Clarke's creativity and very personal path to creating the series included in our exhibition Tours of Duty.
The event is FREE for Griffin Members, and $12 for Non Members. Not a member? opens in a new windowJoin us for great programming and events like this and support the Griffin.
Before They Are Gone: Portraits and Stories of World War II Veterans
Dick Cole's story changed the course of my life. We met at one of the first Monday of the month breakfasts I attend with other Marines, in which we honor World War II veterans. I started attending these breakfasts several years ago when I began photographing and interviewing U.S. Marines. However, I had too little time to fully pursue the project as I was team photographer for the San Antonio Spurs. That Monday, when Lt.Col. Cole, ( in his 90's like all WWII vets), told me his story, I knew that I needed to take these photos and give testimony to these stories now! After 25 years as the Spurs photographer, I retired to begin the project "Before They're Gone: Portraits and Stories from World War II Veterans." Dick Cole was Medal of Honor winner Jimmy Doolittle's co-pilot during the famous Doolittle Raid on Tokyo in April 1942. It was the U.S.'s response to the attack on Pearl Harbor. Cole is a genuine American hero, one of Tom Brokaw's "Greatest Generation." In this project I honor veterans, revealing snapshots of their lives. Each is photographed and interviewed in their home, to offer a fuller picture of their life before, during and after their service. The finished image is 13×18, framed to 18×24, accompanied by an 10×13 biography, featuring interview highlights and a small photo from their active duty days. This project will preserve important stories and memories of World War II veterans. Many WWII veterans became quite accomplished in later careers. Their office walls reflect those accomplishments, displaying awards, plaques and medals. Entering veterans' homes, determining a suitable shoot location, lighting the subject and environs, and creating an exhibition image is an ambitious undertaking that I love. Each participant is thanked with a 7×11 photo framed to 14×17. The project will result in museum and gallery exhibitions and a book. These rapidly disappearing Americans represent this "greatest generation" of more than 16 million Americans who served. Fewer than 400,000 remain, and approximately 400 die each day. Soon there will be no veterans alive to recount their experiences. This urgency propels me to take their portraits and record their stories now. Photographing "The Greatest Generation" has been the experience of a lifetime. These veterans are humble, grateful, with most being sharp as a tack. I believe my father said it best when I queried, "Dad, describe World War II to me in 25 words or less." He glared at me and harshly said, "It was four years of just trying to stay alive." My one overriding goal is to photograph these veterans with the dignity that they deserve.
About D. Clarke Evans
D. Clarke Evans, a graduate of Brooks Institute of Photography, served in the Marine Corps Reserve from 1964-1970 and was honorably discharged as a Sergeant. He has a Master of Arts degree in Museum Science from Texas Tech University. He is the recent Past President of the Texas Photographic Society (TPS), www.texasphoto.org, a non-profit fine arts photographic organization. Under his leadership, TPS sponsored 54 exhibitions that were shown in 21 Texas cities, New York, Florida & California. Through sister organizations in Europe, TPS exhibited Texas artists in France, Italy, Germany, and Greece. While Clarke was President, membership increased from 100 Austin based members to over 1,250 from 48 States and 11 countries. The Board of Directors honored him with the title of President Emeritus.
Related Events
All sales are final on products purchased through the Griffin Museum. Participant cancellation of a program/lecture/class will result in a full refund only if notice of cancellation is given at least 2 weeks before the date of the event.