Join us in the Griffin Zoom Room on Saturday May 15th at 1pm Eastern for the launch of Daylight Book's new Spring 2021 titles featuring the work of Robin Dahlberg, Abbey Hepner, Ted Lau, Annette LeMay Burke and John Waller. Daylight Book's Founder, Michale Itkoff will moderate the panel, discussing concept to print for all of these great projects.
About Daylight Books –
Daylight is a nonprofit organization dedicated to publishing art and photography books. By exploring the documentary mode along with the more conceptual concerns of fine art, Daylight's uniquely collectible publications work to revitalize the relationship between art, photography, and the world at large.
Drawing upon Robin Dahlberg's own experiences as a junior lawyer at a large corporate law firm, Billable Hours in 6 Minute Increments explores the obstacles facing women in the corporate workplace. With a sense of the absurd that Dahlberg only discovered in hindsight, she examines how women lawyers respond to the sexism, pressure to conform, tedium and stress that defined her daily life at the law firm and that continue to define the corporate work environment today.
Robin Dahlberg is a visual artist and arts educator based in New York City. In 2018, she co-founded 5 Corners Collective, a teaching and exhibition collaborative to bring photography to underserved and geographically isolated communities.
 The Light at the End of History: Reacting to Nuclear Impact presents photo- graphs from artist Abbey Hepner's decade-long examination of nuclear energy, the atomic bomb, and radioactive waste. By capturing distinct marks in time, Hepner makes visible the ongoing, often invisible, relationships with nuclear technologies.
Abbey Hepner is Assistant Professor of Photography at Southern Illinois University Edwardsville. She holds a BFA in Art and a BA in Psychology from the University of Utah and an MFA in Photography from the University of New Mexico. Her work has been exhibited and published internationally.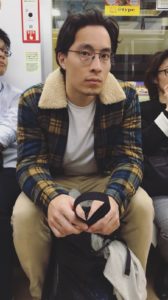 Hong Kong based artist Ted Lau was always curious about North Korea having grown up seeing constant headlines about missile tests and nuclear weapons. It was after seeing Andreas Gursky's work in North Korea that he decided one day he had to visit the country. In 2019, an opportunity arose and he embarked on an exploratory journey to see what life was really like in this mysterious place. The results of his travels are captured in a new book , Work Will Set You Free, peering behind the veil of the secretive country of North Korea.

Ted Lau, born 1989 is an award-winning fine art photographer based in Hong Kong.
Yu-Ting Cheng is a fine artist based in Taipei, Taiwan.
Zahra Amiruddin is an internationally recognized freelance writer, photographer, and educator.
Fauxliage documents the proliferation of disguised cell phone towers in the American West. By attempting to conceal an unsightly yet essential technology of the modern world, our landscapes now contain a quirky mosaic of masquerading palms, evergreens, flagpoles, crosses, and cacti. Technology is modifying our environment with idiosyncratic results. The often-whimsical tower disguises belie the equipment's covert ability to collect valuable personal data.
Annette LeMay Burke is an award-winning photographic artist and Northern California native who lives in the heart of Silicon Valley. She is a longtime observer of the evolution of the Western landscape. Her work has been exhibited throughout the US and internationally.
Ann M. Jastrab is currently the Executive Director at the Center for Photographic Art (CPA) in Carmel, California.
Olde Kensington, north of Center City Philadelphia, was predominantly a post- industrial area when photographer John Waller moved to town. Yet ominous signs of change were everywhere as the neighborhood was rapidly renovated and gentrified like the rest of the city. Like the classic flâneur of old, Waller wandered the streets recording the city in flux.
John Waller, born 1976, is an American photographer living in Massachusetts.
Pete Duval is a fiction writer and photographer.