Film Screening and Director's Talk: "Living in the Story" – Re Patrick Nagatani's Work
November 11, 2018 @ 4:00 pm

-

6:00 pm

$8.00 – $12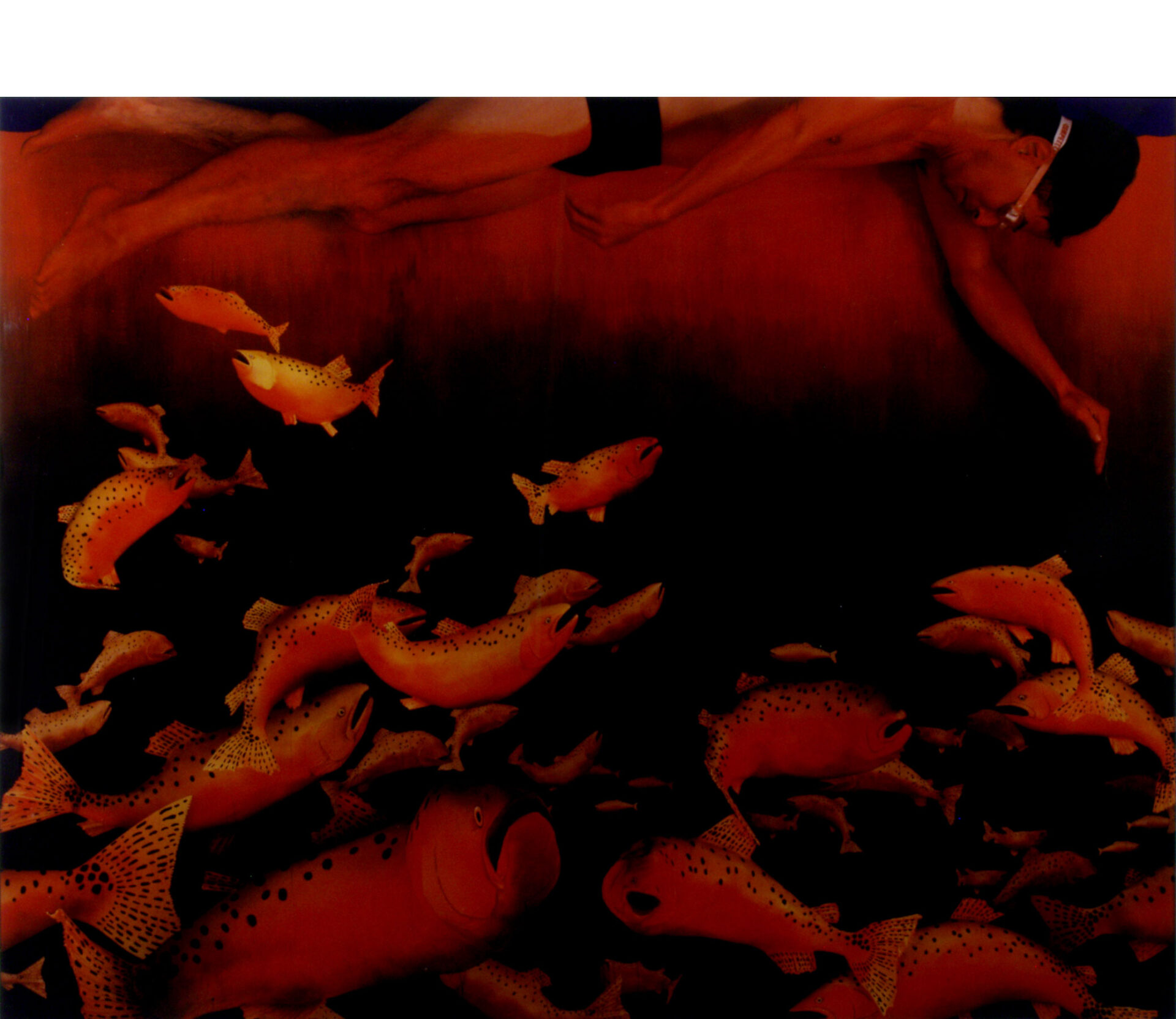 All tickets must be purchased in advance through the Griffin's website. Limited capacity.
This event is generously presented by Laconia Gallery in SOWA, in the South End of Boston.
433 Harrison Avenue, Boston, 02118
"Living in the Story" documents thirty-five years of art making by the distinguished photographic artist Patrick Ryoichi Nagatani, one of the most brilliant photographic artists of our era. In the late 1970s, he pioneered the Contemporary Constructed Photographic Movement in Los Angeles, developing a new visual vocabulary by constructing tableau photographs from sets, sculptures, models, and paintings. The film portrays an artist deeply concerned and well informed about world events who uses imagery, storytelling and narrative fiction to raise awareness about modern anxieties, with an emphasis on the threat of nuclear weapons technology. Nagatani has also explored healing techniques and states of consciousness in which the material world is transcended. Despite the serious content of his subject matter, his innovative images are compelling and entertaining. An engaging raconteur and teacher, Nagatani talks in the film about his projects, his unorthodox photographic techniques, and his subtle weaving together of fiction and fact. Scott Nagatani's hauntingly beautiful music score provides the film's soundtrack.
'Living in the Story' trailer: http://www.patricknagatanilivinginthestory.com/
DIRECTOR'S BIO:
The documentary is directed by Lynn Estomin, who will be with us for the screening and a director's talk following the screening.  Estomin is a video and interactive media artist who creates art that speaks to social issues. As an artist who deals with political subjects, she is interested in human stories and what they tell us about society. Estomin has directed nine documentaries on a variety of human rights issues including, domestic violence, women in the military, garment workers, Katrina, teenage pregnancy and racial profiling. Her award-winning documentaries have been exhibited at film festivals internationally and broadcast nationally on PBS. Her web art won awards from Adobe Corporation and The Webby Awards. She received grants and fellowships from the Ohio Arts Council, Pennsylvania Council on the Arts, Art Matters Inc., Cincinnati Commission on the Arts, Kodak Corporation, Ilford Corporation, Sony Corporation, SIGGRAPH, the Luce Foundation, and the Women's Film Project. Estomin is Professor of Digital Art and Design Emeritus at Lycoming College in PA.
Tickets are not available as this event has passed.
Related Events