John Brook | Return to Riverrun Artist Reception (Online)
January 14, 2021 @ 7:00 pm

-

8:00 pm

Free
The Griffin Museum of Photography is thrilled to be partnering with the John Brook Archive and the Danforth Museum at Framingham State University to present Return to Riverrun. The exhibition features a collection of John Brook's (1924 – 2016) photographs. The title of the exhibition is derived from the title of Brook's book A Long the Riverrun that was published in 1970 by the Scrimshaw Press.
Join us on January 14, 2021 at 7pm for a special evening event and celebration of Brook's work.
John Brook, 1924-2016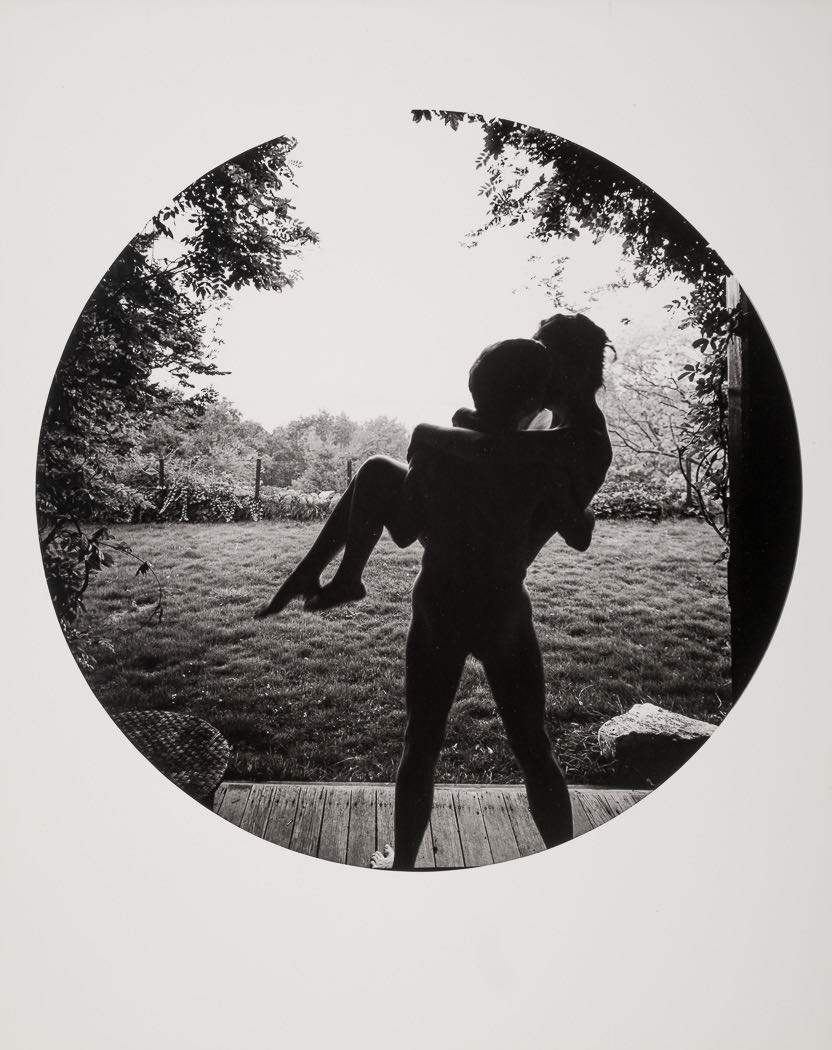 John Brook was born in Woonsocket, Rhode Island, on August 29, 1924. His interest in photography manifested early. Entirely self-taught, Brook began taking and developing photographs when he was twelve years old, encouraged by his father. His first portrait was published in Mademoiselle in 1940.
After graduating from Harvard, Brook officially started his photographic career, opening a portrait studio on Newbury Street in 1946, where he lived for the next 40-plus years. This was a significant step for photography in Boston, a medium that was steadily increasing its presence in museum and gallery exhibitions and collections. Brook began showing his work in Boston's Sidney Kanegis Gallery in 1955, and exhibited in galleries and museums across the United States and Europe in the first decades of his career.
In 1966 Brook was one of several photographers, including Jules Aarons, Harry Callahan, Paul Caponigro, and Minor White, to exhibit work in a group show at the reopening of the Carl Siembab Gallery on Newbury Street, where Brook showed frequently.
Brook was the inaugural exhibition in a newly designed gallery at the George Eastman House in 1961 and one of twenty photographers shown at the Kodak Pavilion of the 1970 World's Fair in Osaka, Japan.
He served as the staff photographer for the Boston Symphony Orchestra, and received numerous portrait commissions, including Thelonious Monk, Duke Ellington, Dave Brubeck, Igor Stravinsky, Walter Gropius, and Eleanor Roosevelt, among many others. His photography appeared in Art in America, Modern Photography, Newsweek, LIFE, Vita Fotografica, Camera, among others, and won awards, including the gold medal at the 3rd International Biennial in Milan.
In 1966, the thirtieth anniversary issue of LIFE magazine included the work of twenty of the world's major photographers, including Brook. He published two books, A Long the Riverrun (1970) and Hold Me (1977), featuring his timeless, romantic, pictorialist views – many shot with lenses that he constructed himself.
Brook's later years were spent in relative obscurity, full of colorful anecdotes that cannot be verified. However, by all accounts, he lost touch with friends and artists who had known him during his earlier years in Boston. He moved into a rehabilitation center in Brighton, Massachusetts, after an accident in the late 1980s, and died there on July 29, 2016, at the age of 91. – Jessica Roscio
Introduction to John Brook's Photographs
Brook captured the era in photographs of friends and their families in a style that was independent of trends and distinctively his – soft-focused, with enhanced attention to light and shadow, an emotional connection to the subject, overt symbolism, and a profound consideration of human relationships – which all visually translated to a work of art. His attentiveness to the technical innovations of the photographic process is apparent across multiple series and subjects, in both personal works and commissions. A chance optical aberration in a portrait of a father and child led to his experimentation with lenses, which he would often construct himself. Commissioned portraits have a distinctive soft-focused flair to them, with props reminiscent of an earlier time.
Brook seemed to relish the idea of being of another time. In an anecdote regarding an exhibition at the Carl Siembab Gallery, Brook recalled that Siembab described him as a photographer who took "100-year-old pictures every day." He often described his work in otherworldly terms, as illustrations of thoughts and fantasies, and not necessarily grounded in reality. In a 1969 exhibition statement, Siembab described Brook's photographs as images that "confront us with a world that the photographer has dreamt and thereby willed into existence." Brook wrote of seeking beauty in his works in a way that placed his philosophy in the realm of the social and cultural mores of the late nineteenth-century Aesthetic Movement, whose artists asserted the authority of beauty as the force behind all aspects of daily life.
Brook's works, in both subject matter and style, are also closely aligned with the Pictorialist movement of the turn of the twentieth century. Pictorialists sought to establish photography as a fine art through carefully chosen and idealized subject matter, soft focus, and low tonal gradation. A pictorial landscape was a romantic pastoral escape, and figures symbolized ideals of beauty. Brook's veneration of the human form closely aligns him with pictorial photography, and he is perhaps most known for his soft-focused representations of the nude. Works appearing in A Long the Riverrun include male and female figures, both alone and together, posed in sun-dappled natural settings. Brook unabashedly sought the beautiful in his work, describing a process where he "found beautiful people, places, and moments in a world that was getting uglier every day."
In interviews, Brook stated that his work did not have any photographic influences, but it is difficult not to read some photographic history into his subjects, settings, and aesthetics. Besides the formal elements of Pictorialism, there is edginess in his subject matter, particularly in his treatment of the nude, which is immediately reminiscent of F. Holland Day. Brook's work can be challenging, and he asks us to look beyond the subject that he often provocatively captured with the camera. His use of the symbolic and allegorical tenets of Pictorialism speak to his philosophy that subjects appear as they are found, and represent more than can be seen with the naked eye. He confirmed this for the Boston Review of Photography: "I use whatever optical technique seems best suited to what I happen to be doing, but the character of the image is determined at the moment of exposure and not altered later in the darkroom." His interest in capturing the unseen places him among the science and mysticism that drove a number of artists working mid-century in Boston, as well as connecting him to a long photographic tradition espousing a desire to visualize the unseen. – Jessica Roscio
Related Events
All sales are final on products purchased through the Griffin Museum. Participant cancellation of a program/lecture/class will result in a full refund only if notice of cancellation is given at least 2 weeks before the date of the event.