NEW DATES Kids' Photography Workshop – ages 9 – 12 mornings Aug 22 – 25
August 22 @ 9:00 am

-

12:00 pm
This will be an exploratory and fun class geared toward children age 9 – 12 (approximately grades 4 – 6).
For one week in July, we'll explore the world through the camera's lens together.  In this class, we'll use fun activities to learn about creative camera settings, composition, lighting and shadows, and posing.
We'll do some street photography, fun 'trick' photography, portraits, documentary style photography and talk about the fundamentals of image creation using an exercise with cyanotype fabric.  One day will be spent exploring nearby Wright Locke Farm as part of our documentary lesson.
On the final day, families are invited back in the evening for a presentation of the student's images plus s'mores on the terrace!
Dates: Class will be held Monday – Thursday Aug 22 – 25 2022
Time: 9:00 am – 12 pm
Student Reception at the Griffin Museum- Thursday evening, Aug 25th 6 – 8 pm
Cost: $245 members $295 non-members ( the non-member tuition comes with a year regular membership to the museum)
Location: The Griffin Museum of Photography 67 Shore Road, Winchester, MA
Max # students: 8
Requirements : Digital Camera plus a digital memory card (Point and Shoot Cameras with full setting controls (Olympus, Canon, Fuji, etc.) are fine as are DSLR or mirrorless cameras, sorry no smart phone cameras).
Level: Beginner
On the day we'll go to Wright Locke Farm, students should be dropped off and picked up at that location.
Instructor:  Sue D'Arcy Fuller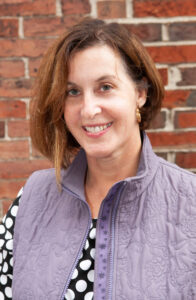 Sue D'Arcy Fuller is a fine-art photographer who teaches and promotes photography as a way of understanding our world.
D'Arcy Fuller has exhibited her photographs at the Griffin Museum of Photography and several Boston area galleries. Sue was also the studio photographer for the award winning full length documentary, Ashbash: A love story, created and directed by Heidi Sullivan.
She has taught photographic skills as part of the Lakota Youth Stay program, a cultural and educational exchange with Lakota youth from the Pine Ridge Reservation in South Dakota, and is a farm educator of children in grades K – 5 at Wright Locke Farm in Winchester, MA.
At Sanctuary UCC's Arts and Inspiration Gallery in Medford, MA, Sue promotes and curates the arts in her community by creating opportunities for artists of all genres to share their work and inspiration.
She holds an MBA from Fordham University in New York City.
At the Griffin Museum, Sue is responsible for implementing educational programming, lectures and conversations.
Related Events
All sales are final on products purchased through the Griffin Museum. Participant cancellation of a program/lecture/class will result in a full refund only if notice of cancellation is given at least 2 weeks before the date of the event.