James Collins, photographer and Griffin Museum member, will be the instructor for this beginner/intermediate program on Macro Photography. This 2-session, online workshop will focus on the techniques and challenges of macro photography. It will include a technical lecture and demonstration in the first session, and feedback and critique in the second session. Topics will include: equipment review, composition, lighting, field work, & post-processing.
This workshop is geared to photographers who understand the basics of shutter speed, aperture, ISO and shooting in manual or aperture priority mode. A tripod is recommended. Flash is also recommended – artificial lighting will be covered.
The class will meet:
August 10 – 6:30 – 8:30 pm ET – Part 1
August 17 – 6:30 – 9:30 pm ET – Part 2
Class limited to a maximum of 8 students.
Class will be via Zoom.
$125 for Griffin Members, $150 for non-members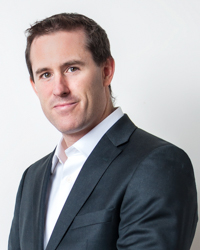 Bio:
James M. Collins has over 25 years of industry experience working as an award-winning graphic designer and commercial photographer working with clients large and small—from international corporations to local small businesses across a wide index of markets in the design and production of their corporate communications. His work has appeared for clients on billboards, brochures, catalogs, magazines, tradeshows, packaging and digital media. He specializes in product photography and environmental portraits.
His exhibit, Patio Life (featured at the Griffin Museum in 2019), takes a closer look at the often unseen life that surrounds us at home, reminding us we do not have to travel far to find interesting neighbors. The exhibit features over 20 large format reproductions of macro life, map and ID guide and his 124-page fun-fact photo book. Patio Life has been exhibited in galleries in MA, NY, NH and PA.