In this workshop you will learn to work fluidly in the field using small strobes to make unique and evocative portraits.
Dana Smith has built a career by using a minimum of equipment to enhance the qualities of natural light, and create portraits that are beautiful, complex, and emotionally rich.
Believing that a photographer should not overwhelm a portrait subject with immense gear, Dana has developed his own system of using small strobes, reflectors, and simple (often homemade) modifiers. His goal is to avoid portraits that look artificially lit, but instead make the very best of what natural light can offer.
In this 8-session workshop, Dana will combine in-class discussion, live lighting demonstrations, on location class time shoots, fun and challenging weekly assignments, and robust class critique. Students will come away from the class with a solid understanding of new lighting approaches in the field as well as a developing body of new work.
Course Prerequisite:
Familiar knowledge and comfortable working with a digital or film SLR or mirrorless camera with available manual settings.
Equipment Required:
Digital or film SLR or mirrorless camera with Manual settings.
1 (minimum) portable Speedlight flash with Manual settings available that will work remotely off-camera.
Location and Covid Guidelines :
As long as the State of Massachusetts Covid Guidelines at the time of class allow:
This class will be held in person at the Griffin Museum : 67 Shore Road, Winchester, MA in the Main Gallery and in the areas around the museum outside.
Class maximum will be 9 participants to allow for required social distancing. Students and Instructor must wear masks and maintain 6 ft distance at all times.
Dates / Time: 
8 In-person sessions: Tuesdays 6 – 9 pm EST
Dates: June 1, 8, 15, 22, 29, July 13, 20, 27  ( no class July 6th)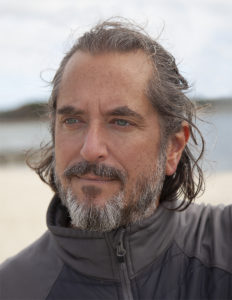 Instructor Dana Smith
Dana Smith has been a widely published photojournalist and editorial photographer for the past twenty-five years. He has worked with many top editors & art directors in the industry and has photographed for publications such as Time, Newsweek, New York Times Magazine, Forbes, Fortune, and Yankee. His photo-illustrations have been recently in the Washington Post and the Boston Globe.