Reception: Steve Edson – The County Fair
July 31, 2019 @ 6:30 pm

-

8:00 pm

Free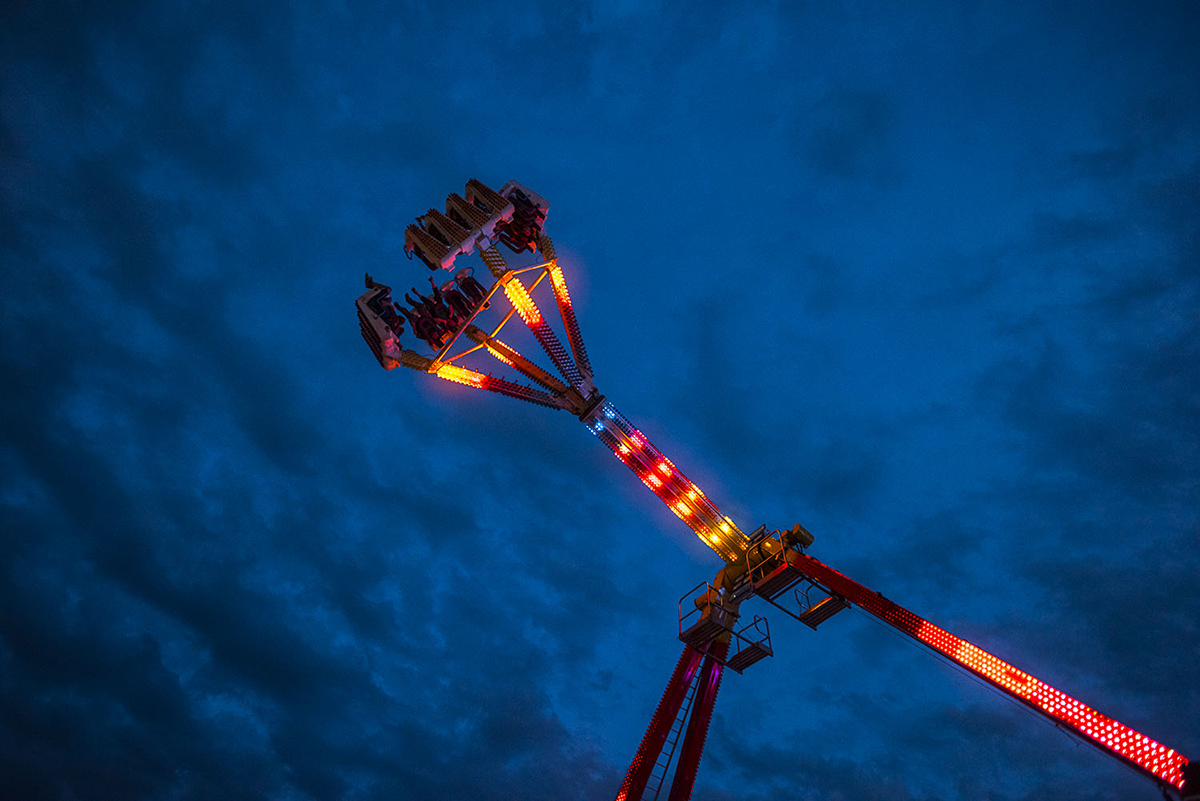 The County Fair
Steven Edson
June 22 – September 10, 2019
Reception July 31, 2019 6:30 – 8 PM
In my photographic series, The County Fair, these images offer a glimpse into the lives of ordinary people out for a day of fun and the employees who work the fairs for a paycheck. It is my intention to find a certain truth and reality about people in general. I am fascinated about how people look for distractions and what activities they engage in. People reveal themselves differently in a crowd distracted by food, noise and the various activities found at the many different county fairs that are held each Summer and Fall. As a photographer, I look for moments where I can create portraits or focus on an activity that speaks about the inherent relationships of people to each other and to their environments.
In the mid 1800's, the primary purpose of state and county fairs was to promote the exchange of innovative agricultural technology and farming processes to farmers who were looking to improve their crops and livestock. In the middle of the 1900's, as the United States moved towards an industrialized and modern country, the fairs expanded to include rides, food, games, horse racing, demo derby's, musical concerts amongst other forms of entertainment. The small family farm still remains an important part of today's fairs with colored ribbons and trophy's going to the winners of various crops, jams, maple syrup and farm animals. The county fair attracts thousands of people per day who come for the fast rides, BBQ and shows while taking a break from their regular work schedules to spend time with their families, friends and neighbors. -SE
Related Events
All sales are final on products purchased through the Griffin Museum. Participant cancellation of a program/lecture/class will result in a full refund only if notice of cancellation is given at least 2 weeks before the date of the event.