Reception: Suzanne Revy – "I Could Not Prove the Years Had Feet" at Greater Boston Stage Company
November 8, 2017 @ 6:30 pm

-

8:00 pm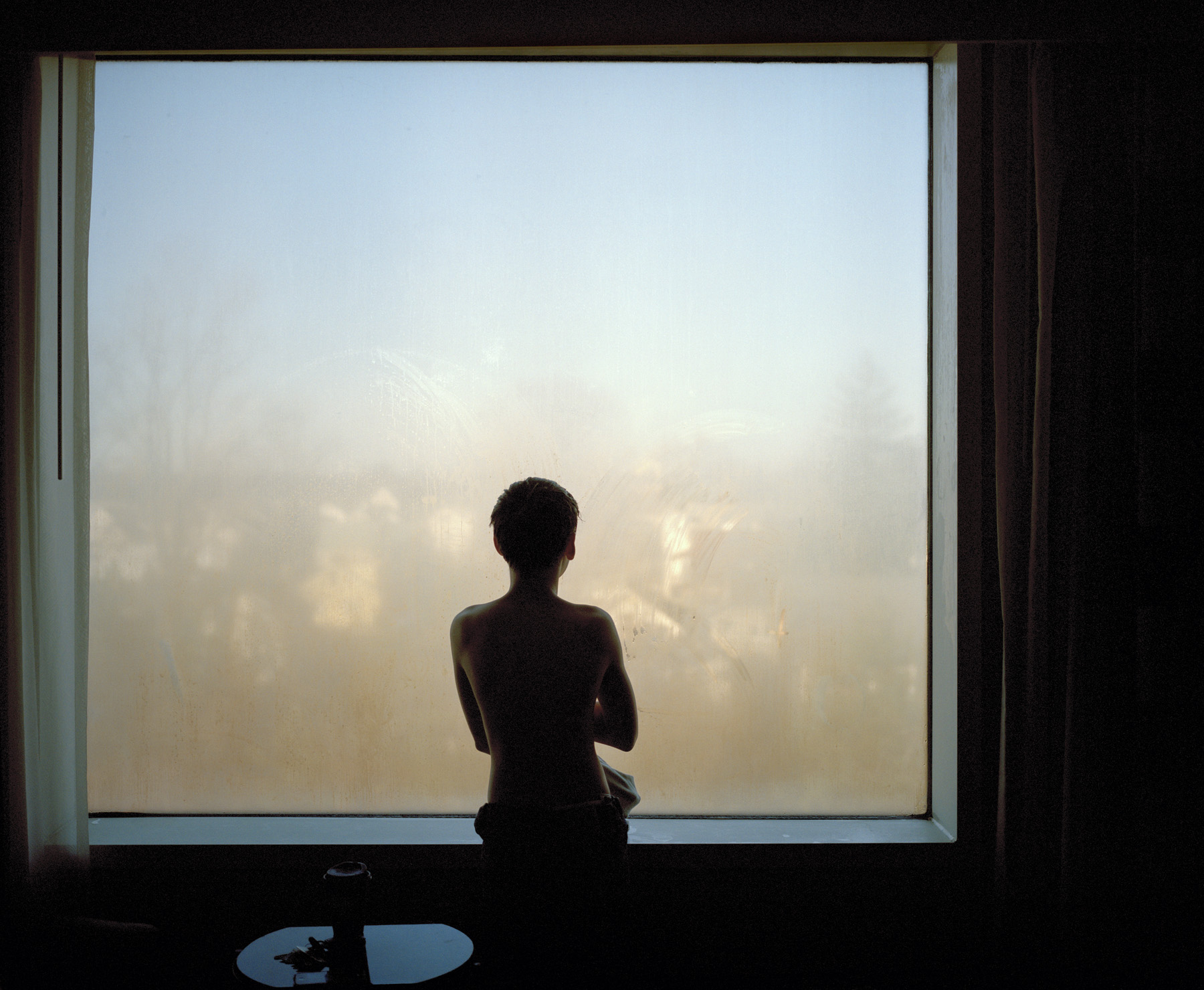 I Could Not Prove the Years Had Feet
Suzanne Revy
November 8 – January 14, 2017
Reception November 8, 2017 6:30 – 8:00 PM
Photographer, Suzanne Révy has been photographing her two sons through the different stages of maturation. In her newest series, I Could Not Prove the Years Had Feet, Révy makes images around her home in response to the changing relationship she has with her sons as they transition into adulthood.
 I Could Not Prove the Years Had Feet will be on view in the Griffin Museum's Atelier Gallery at the Stoneham Theatre in Stoneham, MA, November 8 – January 14, 2017]. A reception will be held on November 8th from 6:30-8pm.
"My teenage boys seem to have gone into their rooms, and I'm not sure they'll be coming out until they leave for college. As a parent, I have witnessed each chapter in their lives and have created a visual diary of photographs showing their creative and imaginative play, their explorations in the woods behind the house, trips to local pools or amusement parks, and—- more recently– their changing bodies, interior spaces and ubiquitous technologies," writes Révy.
"They are hurtling toward an emotional departure from childhood at an alarming pace, and each chapter of their lives has proven to be fleeting and ephemeral. The selections presented are part of a third portfolio of images that were begun when my children were toddlers. The photographs are traces of the perils and poignancy in the day-to-day life of a family with two growing boys."
Suzanne Révy grew up in Los Angeles, California. After high school she moved to Brooklyn, NY where she earned her BFA in photography from the Pratt Institute. While there, she was immersed in making and printing black and white photographs. After art school, she worked as a photography editor in magazine publishing at U.S. News & World Report and later at Yankee Magazine. With the arrival of two sons, she left publishing, and rekindled her interest in the darkroom. Her work has been exhibited at the Griffin Museum of Photography in Winchester, MA, the Fitchburg Art Museum in Fitchburg, MA, the Danforth Museum of Art in Framingham, MA, the Workspace Gallery in Lincoln, NE, the Camera Club of NY in New York City, the New Hampshire Institute of Art in Manchester, NH, and the New England School of Photography in Boston where she is currently a member of the faculty. She is represented by the Panopticon Gallery in Boston.
Related Events