Studio Workshop: Creature Bounce: Photographing Small Animals and Mastering Bounce Flash – Led by Traer Scott
November 18, 2018 @ 10:00 am

-

1:00 pm

$125 – $150
Have you ever wondered how to photograph small animals in a studio setting? Learn from celebrated animal photographer, Traer Scott! In this fun, three-hour workshop, learn about Traer's photography career, build tabletop studios together, practice lighting and mastering bounce flash techniques. Practice by photographing both inanimate objects and small live animals.
Students are required to bring a DSLR with a flashgun/hot shoe mount flash. If you own a small animal that you'd like to photograph, check with Griffin staff to see if you can bring that along, too!
Image: © Traer Scott – Spiny Mouse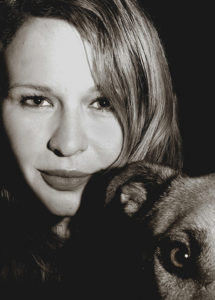 Traer Scott is an award-winning photographer and best-selling author of ten books including Shelter Dogs (2006), Nocturne: Creatures of the Night (Princeton Architectural Press, 2014), Finding Home; Shelter Dogs and Their Stories (Princeton Architectural Press, Fall 2015) and most recently, City of Dogs (Penguin/Avery 2018) and Radiant: Farm Animals Up Close and Personal (PAP 2018). Specializing in animal photography, the human/animal bond and conservation-themed fine art photography, Scott's work has been exhibited around the world and has appeared in National Geographic, Time, La Monde, Life Magazine, Der Stern, The New York Times LensBlog and dozens of other national and international publications. Traer was the recipient of the 2010 Rhode Island State Council for the Arts Photography Fellowship Grant and the 2008 Helen Woodward Humane Award for animal welfare activism. She lives in Providence, Rhode Island with her husband, daughter and adopted dog.
Related Events