Touchstones | Sal Taylor Kydd & Dawn Surratt Artist Reception and Book Signing
July 7 @ 6:00 pm

-

8:00 pm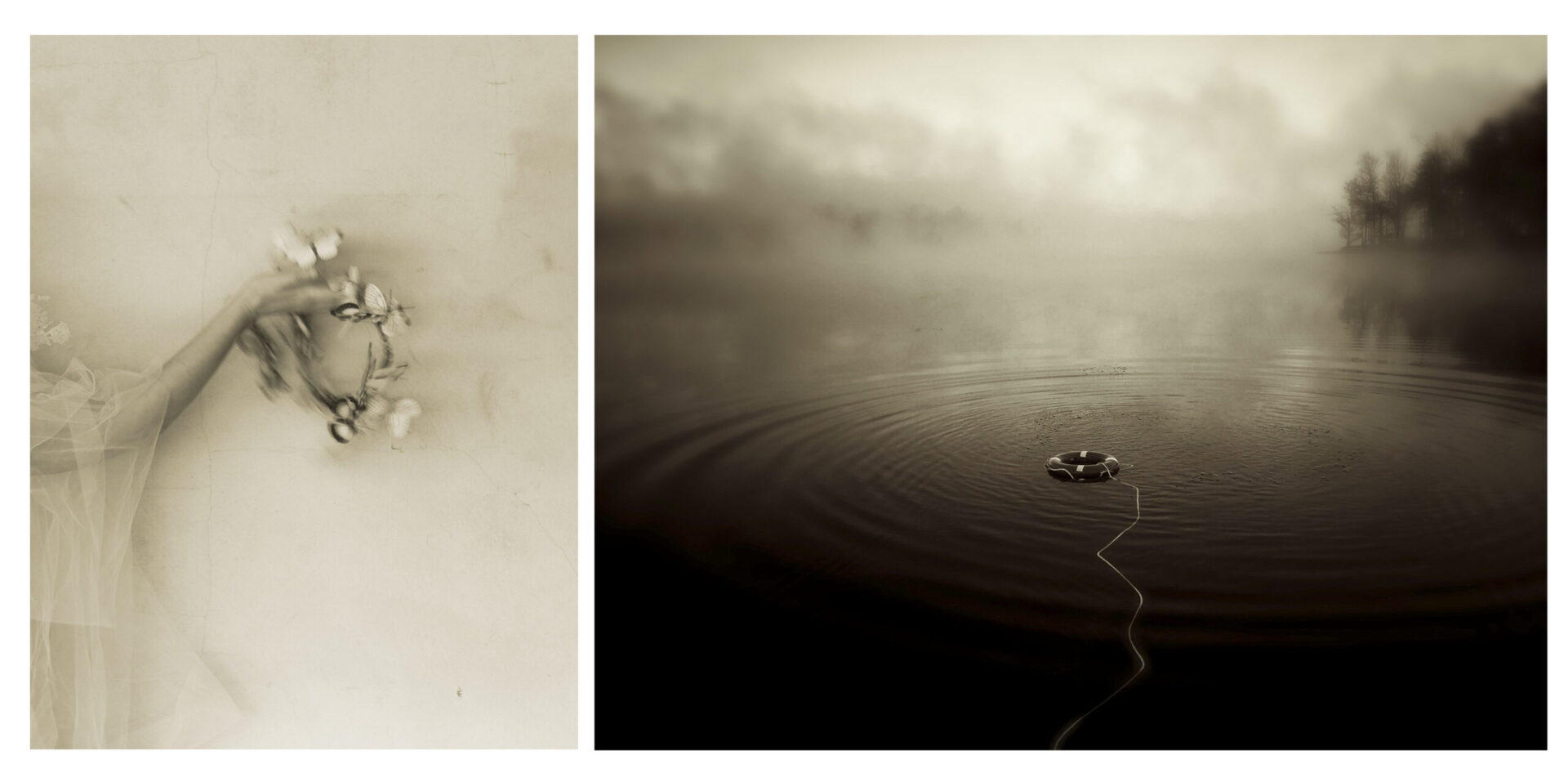 It is a true pleasure to have Touchstones, a collaborative exhibition featuring the work of two incredible artists, Sal Taylor Kydd & Dawn Surratt on the walls of the Griffin Gallery this summer.
Please join us on Thursday July 7th from 6 to 8pm for a special reception and book signing featuring the artists. This event is FREE and open to Members and the general public.
Sal & Dawn will be making their hand made book, A Passing Song available during the reception and exhibition.
A Passing Song
May 2022
Limited edition of 200
Soft-cover – perfect bound.
8" x 11"
65 pages
A Passing Song is a book of photographs and poems featuring the work of Sal Taylor Kydd and Dawn Surratt.
During 2020 – 2021, Sal and Dawn embarked on a collaborative project entitled Touchstones.  Touchstones was a visual conversation between the two artists that took place online, as week to week they exchanged photographs and wrote poems, creating diptychs that explored connections between the work. The artists would meet each week, on Zoom, which was a lifeline during those difficult times that forged a growing friendship and ongoing artistic collaboration.
This project explored themes of connection, isolation and loss, as well as adaptability and creativity as the world was challenged with the life threatening pandemic. Both artists live on the East coast, separated by two thousand miles in physical terms, but less than a minute in the virtual sense.
Through this series of photographic diptychs and poems, the work evolved as a call and response, as they each responded to the other's work, pairing photographs and writing, building on the foundation of trust and understanding that continues to grow between the two artists.
Each book includes two limited edition signed risograph prints.
Related Events
All sales are final on products purchased through the Griffin Museum. Participant cancellation of a program/lecture/class will result in a full refund only if notice of cancellation is given at least 2 weeks before the date of the event.