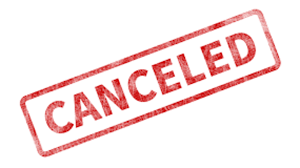 We at the Griffin are reviewing all of our scheduled events going forward. As you know we have cancelled our four receptions for this coming weekend. The Atelier 31 reception along side Michelle Rogers-Pritzl's reception, David Marlin's and the 10th Annual Self-Published Photobook's receptions are cancelled.
We have cancelled our "Meet and Greet "with our new Associate Director, Crista Dix.
We have decided on further cancellations through March right now. We will cancel Rick Wright's exhibition reception and the "Primary Source" reception. My sincere apology to all the artists in these shows. We will delay slightly the current closing dates of these two exhibits as well. These days are not the status quo and flexibility and self care is needed on all our parts.
We have decided to postpone our Gala event on April 3, 2020. A new date has not been scheduled at this time.
We have cancelled our lecture and curator in residence reviews with Laura Noble on March 18th. Those who have signed up will receive full reimbursements.
We have cancelled Mary Virginia Swanson's lecture on April 6th and the private events on April 7th and 8th.
Our small classes are being reviewed on a case by case basis keeping in mind social distancing and recommended procedures to stem the spread of communicable diseases. On March 7th we published these recommendations here on Facebook. They can be found on our website in the Contact tab in our FAQs.
As we move forward into April we will keep you informed of further cancellations. What we have decided to date is to postpone our opening of exhibitions "Private Collections" and "A Long the Riverrun". New dates have not been scheduled.
These are all difficult and complex decisions we all are making. Here in Winchester all of the schools will be closed for two weeks. The MFA, ICA, Isabella Stewart Gardner Museum, the Science Museum and the Harvard Museums will be closed beginning tonight until further notice.
There are so many uncertainties right now. Make safe choices, look out for one another and be kind.
Sincerely,
Paula Tognarelli
Executive Director
Griffin Museum of Photography