Focus Awards Description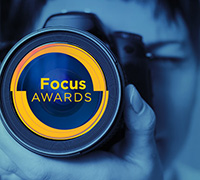 The Focus Awards recognize individuals making critical contributions to the promotion, curation and presentation of photography.
In our thirteenth year, the awards celebrate two individuals instrumental in building greater awareness of the photographic arts in the general public. We will present The Lifetime Achievement Award to Steven Sasson and to Alexis Gerard.
The Focus Awards will take place on October 28, 2018 as part of a symposium that includes an award distribution and a reception. The lectures and awards' event is at the Griffin Museum at 67 Shore Rd. in Winchester, MA 01890.
The lectures begin with a lecture by Todd Gustavson at 10:00 AM. Gustavson's lecture is called Photography before Steve Sasson: The evolution of analog photographic technology from handmade to mass manufactured products.
Following is a lecture by Alexis Gerard at 11:30 AM. His lecture is called, A Passion for Technology and Image Making. For the past 25 years, Alexis Gerard has helped people make sense of the transformations taking place in the imaging industry and markets. He will define and explain the five overlapping waves of technology that have driven this evolution from the early 1980s to the present, and analyze the new (and still very much evolving) place of images in society and culture. Having co-hosted the 2018 edition of the Visual 1st executive conference just a few days before this event, he will share some insights gathered there as to what the future holds. Also a passionate lifelong photographer, Alexis will show and discuss images from his latest project – a book of fine art photography due for publication in 2020 that presents the life of the French revolutionary, general and statesman Emperor Napoleon Bonaparte from his birth in Corsica to his death on the island of Saint Helena off the coast of South Africa, via Italy, Belgium, Egypt, Germany, Poland and Russia among others.
.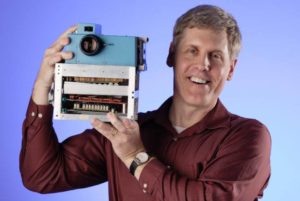 Following Gerard, Steven Sasson's lecture Film-less Photography, The Story Behind the Invention of the First Digital Camera will take place in the afternoon at 2 PM. A short awards' presentation will take place directly after Sasson's talk. A reception will follow with wine and modest fare.
We are offering a limited amount of (10) free tickets to full-time students of our Academic Membership Institutions. These tickets are for the lectures only. Valid Student ID required.
Pricing is $20 per lecture. $50 for all three lectures. All lecture and Ms. Jastrab's portfolio review ticketed guests are welcome at awards' distribution and reception event. Tickets to the awards' presentation and reception only are available for $10.
2018 Focus Awards Press Release
Lifetime – 2018
Lifetime – 2018
The Focus Awards have been presented in the following categories: