In the Room Where it Happened : A Survey of Presidential Photographers
Shealah Craighead, Eric Draper, Michael Evans, Sharon Farmer, David Hume Kennerly, Yoichi Okamoto, Bob McNeely, Adam Schultz, Pete Souza and David Valdez, Joyce Boghosian
January 11 – March 31, 2024
Our understanding of the U.S. presidency is largely shaped by images. Photographs of political campaigns, international engagements, historic legislation, and national tragedy, accompany more intimate family scenes and humanizing portraits, each contributing to the global perception of the American presidency for generations to come.
Featuring the work of the official White House photographers Shealah Craighead, Eric Draper, Michael Evans, Sharon Farmer, David Hume Kennerly, Bob McNeely, Yoichi Okamoto, Adam Schultz, Pete Souza, David Valdez and staff photographer Joyce Boghosian, this group has shaped our vision of the presidency for the last 6 decades.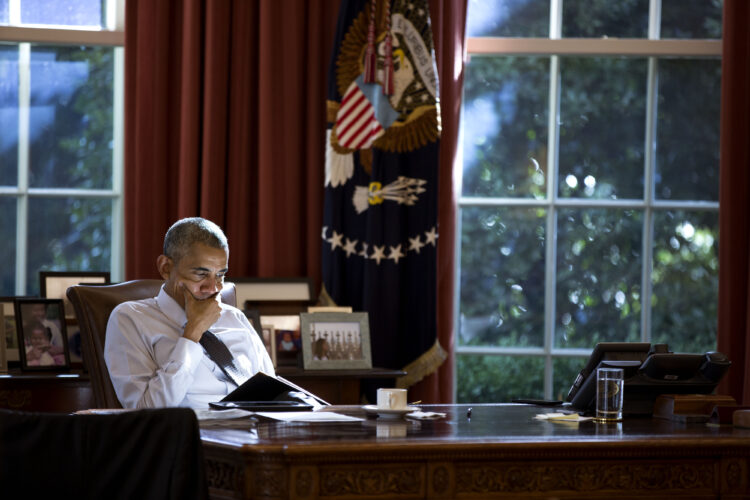 Pulling from national archives, presidential libraries, and the artists themselves, this exhibition includes a survey of photographs that provide unique insights into the presidency, offering viewers a look at the personal and public lives of the country's leaders. Encompassing official events, historical moments, international engagements, and intimate family moments, these photographers have to craft images that have resonance and impact, with the understanding that each image is a document, a record of history.
Presidential photography highlights the complex nature of creativity, documentation and portraiture. Each photographers' perspective and stories provide context for framing important moments, giving viewers a deeper understanding of the challenges and rewards of documenting the presidency, offering a comprehensive and insightful visual narrative of the U.S. presidency through the lens of these dedicated and talented photographers.