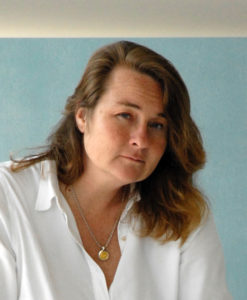 Crista Dix – Executive Director
Crista Dix is the Executive Director at the Griffin Museum of Photography, assuming that role in January of 2022 after two years as the Associate Director.
Before coming to the Griffin Museum in 2020 she spent fifteen years operating her own photography gallery, wall space creative, closing it in 2020 to make the move to New England and the Griffin. Having a career spanning many paths she has a background rooted in science, business and creative art. This well rounded experience provides a solid background for supporting the Griffin's mission to encourage a broader understanding and appreciation of the visual, emotional and social impact of photographic art.
Her gallery, wall space, supported emerging and mid-career artists with exhibitions, talks, events and art fairs around the country. As an internationally known gallery, Crista worked with clients all over the world and represented national and international artists. In addition to wall space's special event and exhibition schedule, it hosted a series of artist lectures, studio and community events.
Ms. Dix, wall space and the artists who were part of its success believed in giving back, creating a charitable giving program called Life Support. In ten years Life Support worked with over 400 artists, donating over $80,000 to charitable foundations Doctors Without Borders, Direct Relief and Habitat for Humanity.
Ms. Dix has written essays about photography, introducing creative artists work to a broader community. She has been a member of numerous panels and discussions on the craft of photography, juried creative competitions and has participated in major portfolio reviews across the country in cities like Houston, Portland, Los Angeles, Santa Fe and New Orleans.
Ally Cirelli – Associate Director
Ally Cirelli is the Associate Director of the Griffin Museum of Photography as of May, 2023. Prior to joining the Griffin, Ally worked for several years as an analyst in financial services before eventually transitioning into the museum field. She then served as the Education and Programming Fellow for the Tufts University Art Galleries and as a Curatorial Research Assistant for the Baltimore Museum of Art. 
Ally holds a bachelor's degree in Art History from Kenyon College and a Master's degree in Art History and Museum Studies from Tufts University, specializing in contemporary American photography.
Sue D'Arcy Fuller – Programs Director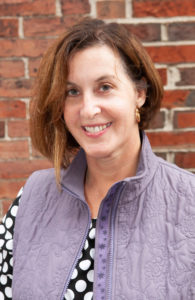 Sue D'Arcy Fuller is a fine-art photographer who teaches and promotes photography as a way of understanding our world.
D'Arcy Fuller has exhibited her photographs at the Griffin Museum of Photography and several Boston area galleries. Sue was also the studio photographer for the award winning full length documentary, Ashbash: A love story, created and directed by Heidi Sullivan.
At Sanctuary UCC's Arts and Inspiration Gallery in Medford, MA, Sue promotes and curates the arts in her community by creating opportunities for artists of all genres to share their work and inspiration.
She holds an MBA from Fordham University in New York City. Before coming to the Griffin Museum, Sue used her creative and visual eye in her position as senior manager of the user experience and usability of the verizon.com website as well as in the design of many Verizon products.
At the Griffin, Sue is responsible for implementing educational programming, lectures and conversations.
Marissa Mazzone – Curatorial Assistant
Marissa Mazzone is a Chicago born artist working in Boston as the museum's Curatorial Assistant at the Griffin Museum of Photography. She graduated from Massachusetts College of Art and Design in 2022 with a Bachelors of Fine Art- Illustration. She has practiced art since 2007, where she diversified her work to painting, drawing, graphic design, and photography. 
​While her work is interdisciplinary, her pieces address self-reflection through portraiture and the illumination of endangered animals. 
​She has worked in photography and marketing positions at various summer camps, The YMCA, and The Griffin Museum of Photography. She also is a reoccurring artist for Boston in 100 Words, with works displayed throughout Boston's transit system.
Follow her on Instagram (@marsmazzart) and Facebook (@mazzone.art) for live updates.
A. Ezekiel Coleman – Membership Coordinator
New Jersey native, A. Ezekiel Coleman has always had a passion for exploring how others define themselves. With a background in sociology, theater and photography, Coleman's pursuits span a documentary practice that encompasses both portraiture and interview to explore the lives and identities of others. He is currently finishing his BA at Boston college and he works as a freelance photographer working primarily with portraits and events. Within this, he strives to make work that reflects what he has learned of his subjects, and to show the tangible threads of human experience that we all can relate to through his portraits. 
Meg Birnbaum – Graphic Designer
Meg Birnbaum is a fine art photographer, designer and educator. She has had solo exhibitions in Kobe, Japan, the Davis Orton Gallery, NY, Panopticon Gallery, Boston, Corden Potts Gallery, San Francisco, the Griffin Museum of Photography, Lishui China, International Photography Festival, and at the Museum of Art Pompeo Boggio, Buenos Aires during the Biennial Encuentros Abiertos-Festival de la Luz. Her work has been juried into many national and international photography competitions. Birnbaum was an invited exhibitor at Flash Forward Festival 2011 in Boston and was nominated for the 2009 Santa Fe Prize for Photography.
Meg is also a graphic designer specializing in publication design. She produces design collateral for the museum and exhibition catalogs associated with the museum's exhibitions. Birnbaum taught illustration at Montserrat College of Art and is an instructor at the Griffin, previously helming the Atelier program, now a mentor for portfolio development. Her work is held in the permanent collection of the Meditech Corporation, the Museum of Fine Art, Houston, the Lishui Museum of Photography in China and many private collections.