Andrew Epstein – President
Andrew D. ("Drew") Epstein is a partner in the firm of Barker, Epstein & Loscocco, a full-service Boston, Massachusetts law firm.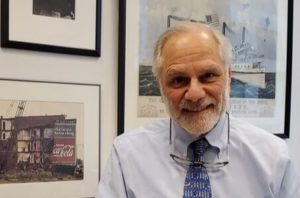 Drew represents hundreds of design and image professionals especially photographers, illustrators, design firms, advertising agencies, museums and other individuals and businesses involved in photography, art, illustration, and imaging. Drew also has an extensive knowledge of antiques and regularly represents antique dealers, appraisers and auctioneers. In addition to general business law and litigation, Drew's practice focuses on copyright, trademark, contracts and licensing issues.
Drew is an accomplished trial attorney with over three decades of successful jury and non-jury trial and appellate court experience in both Massachusetts and Federal courts. Drew has successfully represented clients in a wide variety of cases, including multi-million dollar personal injury actions, $1.1 million for copyright infringement, and $1.2 million for damaging several works of art.
He is a former president of the Board of Directors of the Photographic Resource Center and has been on the Board of the Griffin Museum for the last seven years.
Drew was an adjunct professor at Boston University for six years where he taught Legal Issues for Arts Administrators in the graduate school Arts Administration Program. Drew has been a frequent guest lecturer to academic, professional, business and legal groups on copyright and trademark law, art law and general business law. He writes frequently on copyright law, contract law and legal and business issues for photographers and artists. Drew was awarded the first annual Attorney of the Year Award by the Massachusetts Volunteer Lawyers for the Arts in 2002.
Michael Burka – Clerk
Michael Burka has served in various capacities on the Griffin Museum Board of Directors since 2012. He developed an interest in the technical aspects of optics and photography as a child. This developed into a professional career designing optical instruments and a passion for the photographic arts and sciences. Michael and his wife, Barbara, are longtime residents of Winchester.
Directors
Anthony Attardo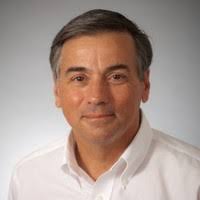 Tony Attardo is retired finance professional who is actively involved in the non-profit community near his home in southern New Hampshire.  Known for his kind and compassionate demeanor, he provides support to their missions by donating his financial and organizational skills, and at times, direct client care. His love of photography and the Griffin Museum's welcoming, vibrant, and creative community were the perfect match that began back in Atelier 24.  Board service is his way of "Paying it Forward'.
His professional experience, highlighted by a 30-year career with Massachusetts based Raytheon Company, included the positions of Financial Systems Subject Matter Expert, Finance Manager of Mission Assurance and Quality, and Operating Budgets and Planning and Manpower. He retired from Raytheon in 2014.
Tony made a successful transition to the non-profit sector as a tutor in adult literacy and adult education. In a volunteer engagement that lasted several years and included various roles he helped displaced families remain together while working toward economic self-sufficiency.   He also has experience in the manufactured housing sector as an organizational development specialist, providing resident community training on by-laws, board elections and roles and responsibilities, and short-and-long term planning.
Tony served as an Artist/Mentor in NH Seacoast Mental Health Center's Art of Recovery Program: a collaboration between professional artists and clients, who together create original works of art which in turn supports clients progress on their journey to their own personal recovery.
Today, he is directly involved in a community bicycle organization dedicated to providing basic transportation to Nashua, NH area's most vulnerable residents. Tony actively supports the Alzheimer's Association MA/NH Chapter Ride to End ALZ committee and participates in its cycling events.
Erin Carey
Erin Carey is an independent curator, educator and artist based in New England, having earned her B.A. in Art History and Criticism from Sarah Lawrence College and her M.F.A. in Studio Arts from Tufts University and SMFA Boston. She is the former Academic Director and Gallery Director at New England School of Photography, where she had the privilege of working with more than one hundred artists from around the U.S and Europe, exhibiting diverse photographic projects and collaborating on public programming with regional institutions and educators. Erin is a regular contributor to regional portfolio reviews for emerging professionals and undergrads in Boston and has been featured as a juror at Photoville's The Fence (2016 and 2019) , Dodho Magazine of Barcelona (2020) and currently serves on the Board of Directors at the Griffin Museum of Photography. Erin's photographic work explores the nuances of the American landscape and its vernacular. Her most recent project, A Spring that Love Remembered, debuted in the summer of 2020 and addresses the landscape of loss and the experience of ecstatic time. To see an archive of Erin's curatorial projects and her own photographic work, please visit her website at erin-carey.com
Elizabeth Clark Libert
Elizabeth Clark Libert is a fine art photographer who lives and works in Cambridge, MA. She received a BA in Fine Art from Amherst College, a post-baccalaureate certificate from SMFA, and a Masters in Fine Arts from the School of Visual Arts. Her photographs have been exhibited nationally, and featured in various online and print publications such as the New York Times T Magazine, the New Yorker's Photobooth, Mockingbird, and Lenscratch. Some of her photo heroes include Sally Mann, Larry Sultan, David Hilliard, Francesca Woodman, Nan Goldin, Tina Barney, and Alessandra Sanguinetti. Currently she serves on the board at the Griffin Museum of Photography and several local philanthropic committees. In her free time, she consumes indie movies, novels and photo books. She also enjoys live rock, historic homes, fashion, jogs, and spending time with her family of boys.
Lou Jones
Lou Jones is a freelance photographer who has maintained studios in Boston, Massachusetts for many years. The engine that drives his business is commercial & advertising photography for ad agencies, large Fortune 500 companies as well as local & regional entities like Nike, KLM, FedEx, Aetna. He divides his time also with a myriad of editorial publications, foundations & NGOs including Sports Illustrated, Time/Life, National Geographic, Paris Match, Barr Foundation, etc.
Jones has specialized in traveling domestically & internationally to sixty foreign countries & 48 of the 50 USA states on assignment. He has covered thirteen summer & winter Olympic Games.
In addition he has served on the boards of directors of organization such as American Society of Media Photographers, Photographic Resource Center & Griffin Museum of Photography & cofounded the Center for Digital Imaging Arts & taught at many colleges, workshops, festivals & reviews all over the world.
Jones has published over a dozen photography related books: Final Exposure: Portraits from Death Row, travel+PHOTOGRAPHY, Speedlights+Speedlites, Saint Petersburg Russia, etc. His photography has been exhibited at Smithsonian Institution, DeCordova Museum, Cape Cod Museum of Art, Gallery Kayafas, Bridge Gallery, Griffin Museum of Photography & is in the permanent collections of Harvard University, Wellesley College, University of Texas, Boston Athenaeum & Boston Public Library.
he has won awards & been recognized by Communication Arts Magazine, Travel Photographer of the Year awards, Building & Construction magazine, Art Directors Club of Boston, United Nations & was named a Nikon "Legend of the Lens".
But Jones' entire career has been paralleled by his long-term projects that include Jazz, tall ships, pregnancy, Japan & his current most ambitious effort panAFRICAproject, where he is documenting all 54 countries in Africa.
Susan Lapides
Susan Lapides is a photographic artist who creates time-based projects focusing on adolescence and place.  Through her portraits and landscapes, she examines social, cultural and community issues.
Lapides earned her BA in Art History from Tufts University and the School of the Museum of Fine Arts. She had an extensive career as a professional editorial photographer working for Smithsonian Magazine, Life, Time, Forbes, Condé Nast Traveler, UNICEF, Harvard University Art Museums, and American Repertory Theater. She photographed President Barack Obama, then the first African American editor of the Harvard Law Review and Rose Kennedy on her 91st birthday. The most lifechanging assignment was meeting her future husband while photographing his family for People Magazine.
Lapides exhibits her fine art photography nationally and internationally. Her upcoming solo exhibition of The Lobster Girls will premiere at Sunbury Shores Art Center in New Brunswick, Canada in 2022. It also was juried into The Fence in 2020. Lapides' St. George exhibitions were presented at the Griffin Museum of Photography (Winchester, MA), Sunbury Shores and the Saint John Centre for the Arts (both in New Brunswick, Canada). Her awards include 2019 Critical Mass Finalist, and in 2018 the Beth Block Juried Membership Honoraria from the Houston Center for Photography and an honorable mention in the 13th Julia Margaret Cameron Awards. Lapides was invited to participate in "Outspoken, Extended," an invitational exhibit of nine women photographers. Her photographs are held in permanent corporate & private collections.
She resides in Boston, Massachusetts, USA and St. George in New Brunswick, Canada.
Manish Patel
Gail Samuelson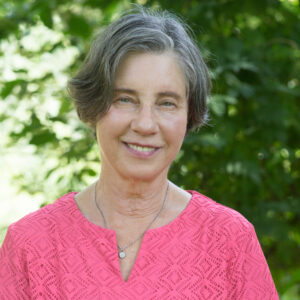 Gail Samuelson lives and photographs in a small rural town southwest of Boston. Surrounded by protected forest and wetlands, she is drawn to the changing light and how it affects her sense of home, the landscape, and family life. Trained to make photographs through a microscope, she now uses a camera to examine and capture details of everyday moments. Often closing in tight on her subjects, she distills and intensifies their form and meaning to unveil underlying emotional qualities.
Gail's photographs have been exhibited in many museums and galleries, including the Danforth Museum, Griffin Museum of Photography, Cassilhaus, PhotoPlace Gallery, and the Davis Orton Gallery. Her work is held in the permanent collection of the Danforth Museum and Cassilhaus. Gail serves on the Board of Directors of the Griffin Museum of Photography.
Katalina Simon
Katalina Simon is a British-Hungarian photographer based in Winchester, Massachusetts.  Her work focuses on visual and oral history and personal narrative. Katalina has exhibited her work in solo and group exhibitions both locally and internationally. Prior to focusing on photography, Katalina worked for IBM as Manager of International Communications. Katalina received her BA from Bristol University in the United Kingdom. She is currently pursuing an MFA in Photography at The Massachusetts College of Art. She also manages a household of three busy teenagers, her entrepreneur husband, and a willful Norwich Terrier.
Donna Tramontozzi
Boston-based photographer Donna Tramontozzi's work explores how living creatures exist in today's world. After a career as a high tech executive and business owner, Donna parlayed her knowledge of digital media and its storytelling potential into her photographic practice.
Donna has a BA in English and has studied at the Santa Fe Photographic Workshops, the Maine Media Workshops and the Griffin Museum of Photography. Donna has exhibited in multiple juried shows throughout New England. Her solo show, Optical Shards, has been shown in various Griffin–affiliated galleries. It also won a silver portfolio award at the San Francisco Bay International Awards.
Brian Wilson
Brian Wilson is an award-winning photographer, visual communications professional, and videographer who has worked in the photo industry for over 15 years helping companies and institutions convey their messages visually. Brian started his career as a freelance commercial photographer in the Philadelphia Area working with top hospitals, educational institutions, restaurants, and other local businesses. He then went on to serve as Princeton University's Institutional Photographer for over 5 years and later as a Medical Photographer/Videographer for Massachusetts General Hospital (MGH) and MGH Research Institute in Boston.
In 2015, Brian completed his MFA in Visual Arts at Lesley University College of Art and Design in Cambridge, MA and began his teaching career first as an adjunct for New England College. In 2016 Brian became Program Coordinator and Assistant Professor of Commercial Photography at Mount Ida College until it closed in 2018.  Brian successfully transitioned the program to Framingham State University where he works as an Assistant Professor teaching courses in photography and communications.
Brian's work has been featured in articles and advertisements within numerous publications, including DiningOut Philadelphia, Oprah Magazine, Home Miami, Chronicle of Higher Education, and New Jersey Countryside magazines. His images have also been picked up by news sites including the National Science Foundation news site, The Bergen Record, The Baltimore Sun, and The Trenton Times. Images that Brian took during his tenure at Princeton University were featured in the popular film Admission (2013) featuring Tina Fey and Paul Rudd.
Honorary Directors
Lee Griffin
Clarence Kemper
Carl Ockerbloom
Richard O'Reilly
Betsey Spiller
Corporators
Ashley Craig
Susan Currie
Barbara Hitchcock
Marky Kauffmann
Alice Lombardo
Rania Matar
Margaret McIndoe
Astrid Reischwitz
Amy Rindskopf
Allan Rodgers
Dianne Schaefer
Ellen Slotnick
Larry Volk