Griffin Museum of Photography
11 May – 17 May, 2021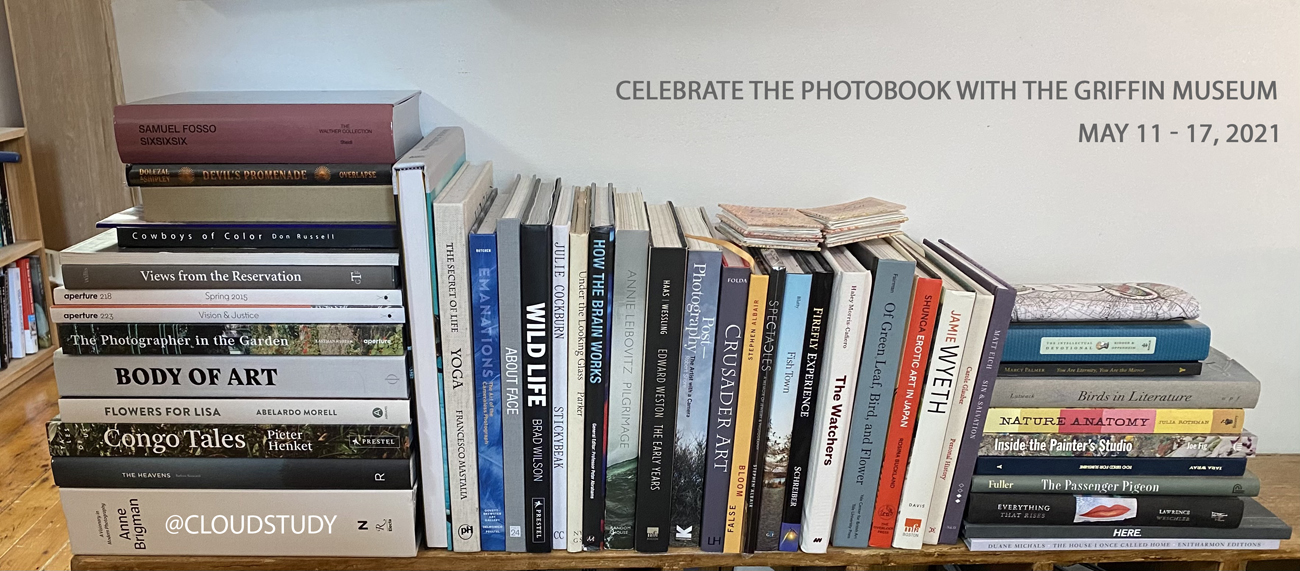 Celebrate the creativity and artistry of the Photobook at the Griffin in a series of conversations with independent publishers and creators in May!
The Griffin Museum of Photography in Winchester, Massachusetts is highlighting the enduring creativity of the Photo Book! We have invited independent publishers and creative artists to share their work, from concept to completion.  As a series of online talks and panels hosted by the Griffin Museum, this weekend of programming provides an in depth look at how Photobooks are made and the artists and craftsman who make them. 
The majority of these events are FREE to Griffin Members.
** Linda Connor ** is a fully ticketed event. $5 for Members / $10 for Non-Members
We have created a Photobook Week Pass available for Non Members at a price of $85 a 50% savings from attending all 18 events during the week. 
Not a member of the Griffin? To learn more about the benefits of being a member of our creative community see our Membership pages for more information. 
Event Listings – 
Tuesday May 11th – 
7pm – Linda Connor   Cost to Members $5 / Non-Members $10
Thursday May 13th – 
2pm – Grenade in a Jar with Melanie McWhorter
5pm – Larissa Leclair and the Indie Photobook Library
7pm – Mary Beth Meehan & Fred Turner
Friday May 14th –
2pm – Yoffy Press with Jennifer Yoffy
6pm – Shelf Talkers Social Hour
7pm – Debi Cornwall 
Saturday May 15th –
1pm – Daylight Books with Michael Itkoff
3pm – Peanut Press with Ashly Stohl and David Carol
5pm – Too Tired with Kelly Burgess
7pm – +Kris Graves Projects
Sunday May 16th – 
11am – Schilt Publishing with Maarten Schilt with J. Sybylla Smith
1pm – Emily Sheffer of Dust Collective
3pm – Saint Lucy Books with Mark Alice Durant 
5pm – 21st Editions with Steve Albahari interviewed by J. Sybylla Smith
7pm – Datz Press with Sangyon Joo
Monday May 17th – 
2pm –  Alexa Becker, Kehrer Verlag
5pm – Caleb Cain Marcus 
7pm – Fran Forman – The Rest Between Two Notes
See you online in May!