Application Guidelines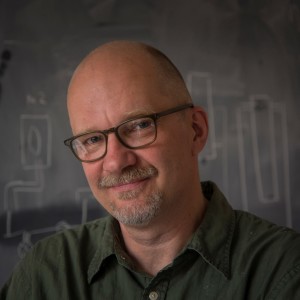 About the Scholarship
The John Chervinsky Emerging Photographer Scholarship seeks to recognize, encourage and reward photographers with the potential to create a body of work and sustain solo exhibitions.
Awarded annually, the Scholarship provides recipients with a monetary award of $3,000, exhibition of their work at the Griffin Museum of Photography, and a volume from John's personal library of photography books. The Scholarship seeks to provide a watershed moment in the professional lives of emerging photographers, providing them with the support and encouragement necessary to develop, articulate and grow their own vision for photography.
View this link that will take you to another page on our website and will tell you more about John.
Eligibility Criteria
The scholarship is open to photographers who have produced individual works of photography and/or are in the process of producing bodies of work.
We are looking for candidates who are serious about photography, whose potential is emerging and whose photography will benefit from this scholarship. Candidates can be currently enrolled in a photography degree program if in their graduating year.  There is no age limit. There are no residency requirements. There is no application fee.
Photographers without gallery representation who have not exhibited solo in a commercial gallery, academic gallery (except for thesis shows), nor galleries in organizations like the Griffin Museum, Houston Center for Photography, Center for Fine Art Photography etc. nor a museum setting or have not received significant (over $3000) grant funding are eligible (coffee shop, community gallery, library, academic thesis exhibitions, etc. are eligible exhibition settings). Past awardees of the Chervinsky Scholarship, paid employees of the Griffin Museum or their immediate families, Griffin Museum board members and jurors' immediate families and those immediate families of Griffin board members or jurors' paid employees are not eligible.
This scholarship is not for well-established photographers. Well-established photographers are individuals in mid-photography-careers and are seen by the public and peers as distinguished in the field of photography and have many accomplishments as a photographer.  Of note, receiving a Fulbright Scholarship would disqualify a candidate from receiving this scholarship. Producing a published (by a publisher) photo book would disqualify a candidate from receiving this scholarship. Self publishing does not disqualify a candidate.
Submissions
Submissions may be made directly to Café.
You will be asked for a brief biography and artistic cv (a single PDF that includes both bio and cv. In the PDF title include Chervinsky and last name and first name.); a statement of artistic purpose/intent of how you will use the scholarship; a statement on the work supplied, and flattened rgb jpgs (1200 pixels on the longest side) of your photographs (10 photographs). Naming convention is last name_first name_title.jpg. Artistic Purpose is how you will use the scholarship and your plan for doing so. The statement is about your body of work.
Do not supply links. Café will give the jurors the ability to view material as needed. You will need to add an artistic statement and a project statement in the gateway application as well as bio and cv and 10 images. No other means of submission will be accepted. All missing criteria will disqualify the submission. Emails will not be accepted as a method of submissions. It is recommended that great thought and effort be put into the artistic purpose/intent statement (see sample supplied).
It is recommended that you prepare all the elements of the application in advance. Do not start the application if you do not have time to finish it. Wait until you have time to complete the application in one session.
Scholarship Dates and Deadlines
Submission period opens February 1, 2024   Apply via Café.
Submissions close March 31, 2024 at 11:59PM Mountain Time
The jurors will begin their jurying soon after submissions close.
We will announce the awardee by May 15, 2024. 
Award last presented in 2021

The Griffin Museum of Photography is pleased to announce the winner of the 2021 John Chervinsky Emerging Photographer Scholarship, Justin Michael Emmanuel. His series A Facefull of Mangos captivated this years jury to earn him a monetary award, an upcoming exhibition and artist talk at the Griffin Museum as well as a volume from the collection of photographer John Chervinsky.
Now in its sixth year, over 171 photographers submitted applications to be considered for the scholarship. The jurors, Tricia Capello, Bruce Myren and Connie and Jerry Rosenthal have selected Justin Michael Emmanuel as the 2021 recipient of the John Chervinsky Emerging Photographer Scholarship.
Born in Hartford, CT, in 1995, Justin-Michael Emmanuel is a mixed media artist that primarily uses photography and the written word to explore ideas of family, love, and blackness. Justin currently resides in Quincy, MA, where he continues to make photographs that critically engage with his community. By using the camera to show our human aptitude to love, Justin hopes that his photographs will help give people the tools they need to shape the world around them.
About A Facefull of Mangos –
With this photographic series, I present to the viewer a resistance to systemic racism and also a window into understanding what makes us human. I hope that by showing imagery of touch, warmth, laughter, and love, I may begin to unravel and break down any preconceived notions or ideas that do not give resonance to those qualities in regards to Blackness in the mind of the viewer. I am desperately attempting to declare my own humanity and have it recognized by others. By showing the gentle side of our human nature I am hopeful that the viewers will recognize their own familial behaviors and interactions, thus bridging gaps that are set by race, ethnicity, nationality, culture, and economic social-political forces. This work desires to deconstruct and challenge the mainstream historical imagery that has described Blackness in a light that wasn't its own. I hope that the importance of these images are not only determined by what they express visually or culturally but also by the fact that they are documents of the human capacity to care for and feel empathy towards one another. Most importantly, the purpose of this work is to create empathy among people by showing the human aptitude to love. In the Bible, it is said that at the tower of Babel, God, frustrated and threatened by the power of human cooperation, fractured our language so that we could no longer understand each other and work together. And while an ancient story that reverberates with myth, the essence of this still rings true. That when we work together, not even the heavens will be the limit of our greatness. That God himself will pale in comparison to the vastness of our achievements. If only we could work together, we could become so much more. It is as the writer Eric Williams once said, "Together we aspire, together we achieve." – JME
We look forward to showcasing the work of Mr. Emmanuel in 2022, and are excited to watch his progress and an artist and visionary in the field of photography.
Image above of John Chervinsky © L. Barry Hetherington
The links below are to the 2016 – 2019 press releases and links to juror statement 2016.
2016 press release
2017 press release
2018 press release
2019 press release
2020 press release