Matt Siber's Collective Consciousness looks at the way we imbue preconceived notions of what the object holds, and how we re-envision that object in a new context. His work was on view as part of My Favorite Things at Lafayette City Center, downtown Boston.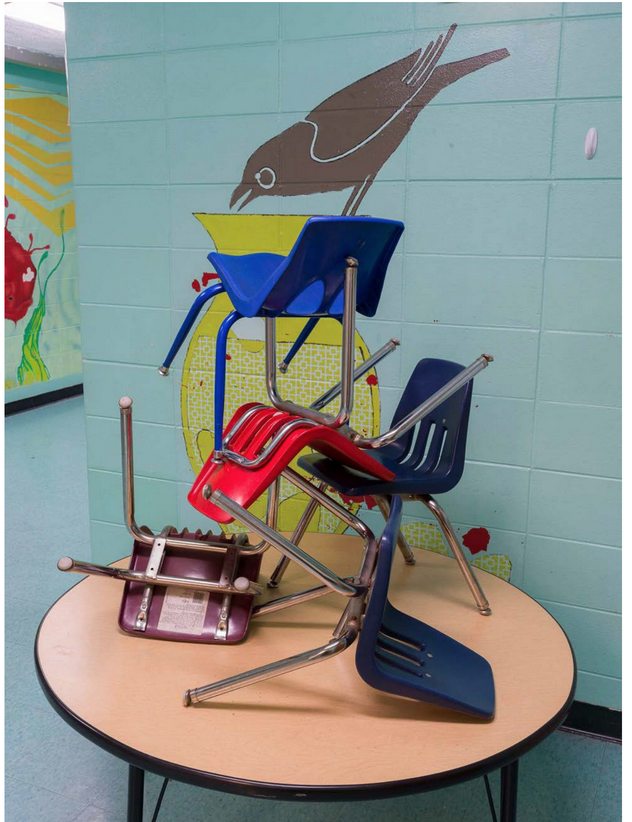 What in your background do you believe had the biggest impact on your personal style and choices
I grew up in a scientific family that had a strong appreciation for art. My father and grandfather were both serious amateur photographers and they encouraged me as a kid to learn how to use a camera. Photography was my entry point into the art world and I have them to thank for that.
My first several years as a professional photographer were spent in the commercial field. My experiences with commercial photography gave me an inside look into the persuasive and manipulative methods used by PR firms to sell a brand image. When I entered my MFA program I was inclined to use that freedom of expression to examine and criticize the world I had come from in order to better understand it. My time as a commercial photographer is directly related to my main artistic practice as an examination and criticism of advanced capitalism.
My expansion into 3D media and other forms of visual expression were significantly influenced by my teaching position at The School of the Art Institute of Chicago. Our Photography Department takes a very broad approach to photographic practice where we tend to de-emphasize the singular photograph as art object in place of a more holistic approach that includes a range of media and presentation methods. This is when my use of sculptural and installation approaches became integral to my work.
If you were to describe your exhibit to someone what might you say?
The Collective Consciousness project was my way of adapting the approaches from my main practice to a subject I hadn't addressed before. I was given this residency in the Chicago Public School system and was given free rein to make work that was distinctly mine. I am interested in complex systems, how they work, and the physical infrastructure that keeps them functioning. This led me to examine the objects within the elementary school without which the school couldn't function. I arrange them in unexpected and often precarious ways in order to emphasize their presence and ask the viewer for their consideration. Much of the project was done in an empty school during the pandemic, adding another layer of context for the otherwise "idle" objects.
Could you explain your relationship to space in your photography? Additionally how does form inform your work?
When I create 3D work for exhibition I think of the pieces as having dimension and being viewed from all angles and perspectives. Much of my work ends up as a photograph, even if the subject is essentially sculptural. In these cases the camera's flattening of space is used to my advantage as a way of fixing a gaze and locking in formal relationships within the space. In Collective Consciousness the objects needed to be returned right away, so a photograph was the only way to present the work to an audience. The assemblages were created for the camera with a single point perspective in mind. The form's relation to the space is determined by the compression of space and the rectangular framing of a photograph. Figure and ground become fixed.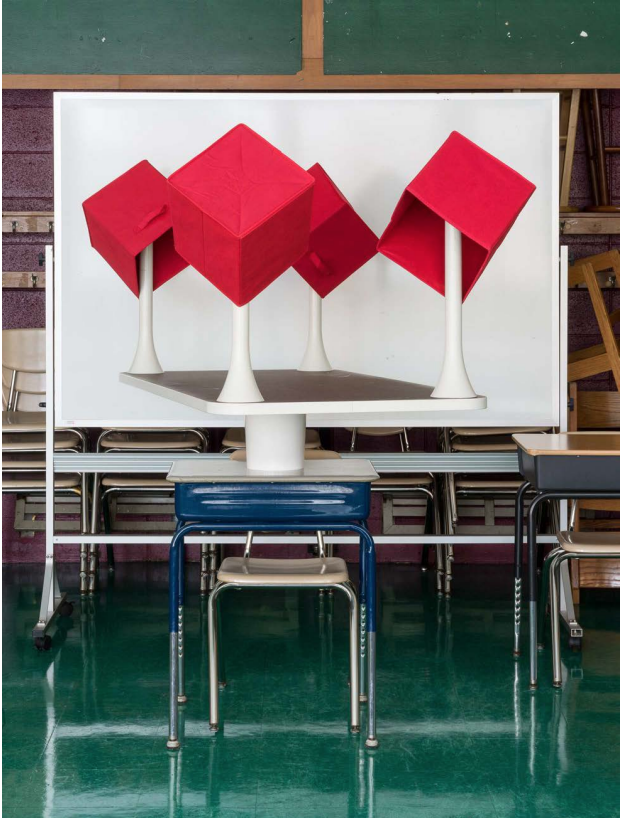 What originally brought you to the Griffin?
I ended up meeting with Crista at the Filter Photo Festival in Chicago. I was looking for venues outside of Chicago to exhibit the Collective Consciousness project so I looked to the portfolio reviews at Filter to get the prints in front of some curators. I've known of The Griffin for a long time as a professional in the field and a former Massachusetts kid.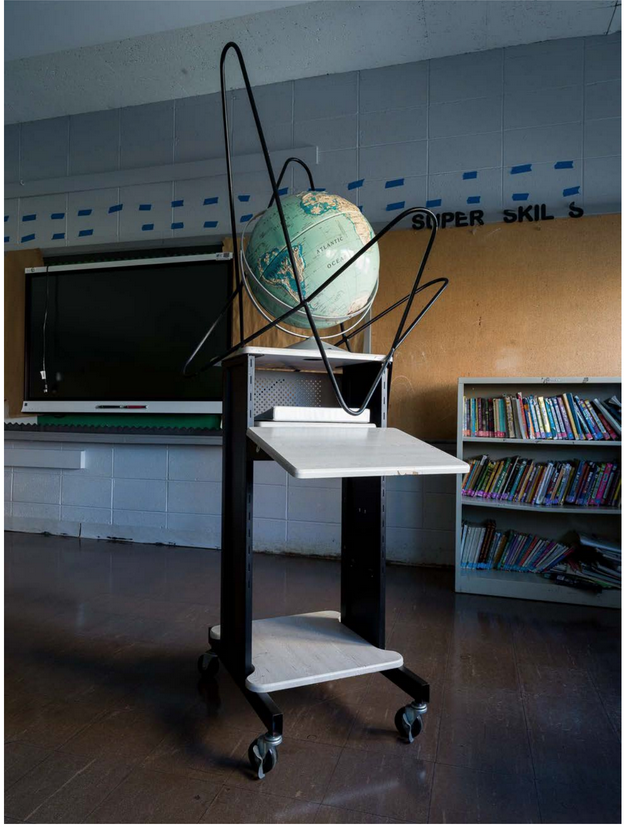 ABOUT MATT SIBER
Matt Siber is a visual artist who uses photography, digital imaging, sculpture, and installation to examine large societal systems. He is Associate Professor, Adjunct in the Photography Department at The School of the Art Institute of Chicago.