New England Portfolio Reviews (NEPR) Spring 2023
May 5th – 7th, 2023
The Griffin Museum of Photography and the Photographic Resource Center (PRC) are once again teaming up to bring you two days of portfolio reviews this spring.
Friday May 5th – Keynote Event on Zoom with Baldwin Lee
Saturday May 6th & 7th – One-on-One Reviews
To highlight these talented attendees, we have an online exhibition and have created an online catalog with contact/social media information here.
This years reviewers:
Publications
Ernesto Bazan, Publisher, BazanPhotos Publishing, Veracruz, Mexico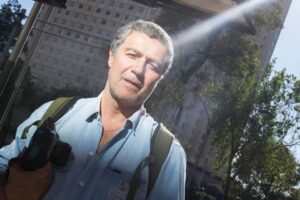 Ernesto Bazan was born in Palermo, on the island of Sicily in Italy in 1959, studied photography at the School of Visual Arts, New York, NY from where he graduated in 1982. Bazan has published several books of his own work including The Perpetual Past, Passing Through, The First Twenty Years, Island, Molo Nord, and in 2008 he founded the publishing house, BazanPhotos Publishing. Bazan has had exhibitions in Europe, Latin America and the United States and his photographs are in the collections of museums including MOMA and ICP in New York, SFMOMA in San Francisco, the Museum of Fine Arts in Houston, the Center for Documentary Studies at Duke University, Durham, the South East Museum of Photography in Daytona, the Fondazione Italiana della Fotografia in Turin, the Biblioteque Nationale in Paris and the Musée Réattu in Arles.
From 1992 to 2006, he lived and photographed the island of Cuba documenting the unique time in Cuban history called The Special Period. This body of work has given him the privilege to win some of the world most prestigious photographic awards among them The W. Eugene Smith grant; the Mother Jones Foundation for Photojournalism, the Dorothea Lang Paul Taylor prize at Duke University, N.C., the World Press Photo and two fellowships from the Alicia Patterson Foundation and the Guggenheim Foundation.
Alexa Dilworth, Independent Editor and Writer, former Publishing and Awards Director and Senior Editor at the Center for Documentary Studies at Duke University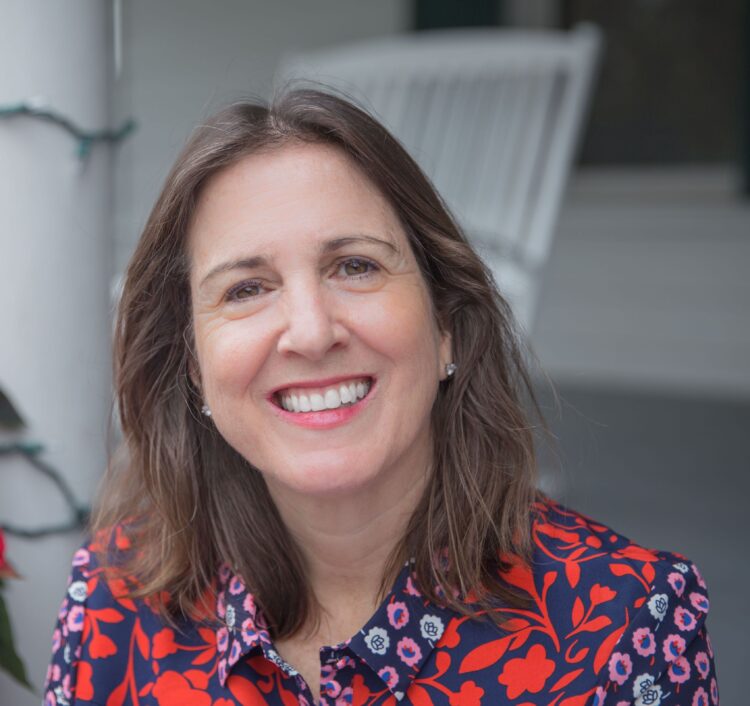 Alexa Dilworth (she/her) is publishing director and senior editor at the Center for Documentary Studies (CDS) at Duke University, where she also directs the awards program, which includes the Dorothea Lange–Paul Taylor Prize. In 1995 she was hired by CDS to work on the editorial staff for DoubleTake magazine. She was also hired as editor of the CDS books program at that time and has coordinated the publishing efforts for every CDS book, including the recent books Road Through Midnight: A Civil Rights Memorial by Jessica Ingram; Where We Find Ourselves: The Photographs of Hugh Mangum, 1897–1922, edited by Margaret Sartor and Alex Harris; Reality Radio: Telling True Stories in Sound, Second Edition, edited by John Biewen and Alexa Dilworth; and Aunties: The Seven Summers of Alevtina and Ludmila: Photographs by Nadia Sablin. Dilworth has a BA and an MA, both in English, from the University of Florida, and an MFA in creative writing (poetry) from the Iowa Writers' Workshop at the University of Iowa.
Donna Garcia, Contributing Editor, LENSCRATCH, Atlanta, GA
Donna Garcia is lens-based artist, filmmaker, curator, art director and educator based in Atlanta, Georgia. Originally from Boston, her work often illustrates a semiotic dislocation that has been organically reconstructed in a way that gives her subjects a voice in the present moment; something they often did not have in the past. Her images rise above what they actually are and become empathic recreations in a fine art narrative. She often utilizes self-portraiture with motion to provide an indication of the other in her work; a surplus threat to the perpetuity of our modern day grand narratives in defining elements like gender and race.
She has worked as an art director for Ogilvy, NYC, an adjunct faculty member at the Art Institute in Atlanta, a contributing editor of LENSCRATCH and founded the Garcia | Wilburn Fine Art Gallery, where she directed and curated a number of influential exhibitions highlighting the work of emerging and established artists. Garcia and her partner, Darnell Wilburn launched the Modern Art and Culture Podcast. In their first year, they were chosen to become the official podcast of the Atlanta Celebrates Photography Festival, the United States largest, month-long photography festival, held annually in October.
She has exhibited internationally and has had her work published worldwide (donnagarcia.com). She is a 2019 nominee of reGENERATION 4: The Challenges of Photography and the Museum of Tomorrow. Musee de l'Elysee, Lausanne, Switzerland. Emerging Artists to Watch.
Donna Garcia has a Master of Fine Art from the Savannah College of Art and Design and a Master of Science in Communications from Kennesaw State University.
Bree Lamb, Managing Editor, Fraction Magazine, Albuquerque, NM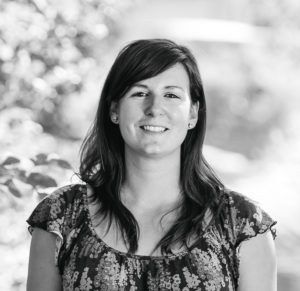 Bree Lamb is an artist, educator and editor based in New Mexico. She is Assistant Professor of Photography at New Mexico State University, and holds an MFA from the University of New Mexico. For the last five years, Lamb has been the Managing Editor for Fraction Magazine, an online venue dedicated to fine art, contemporary photography, that brings together diverse bodies of work by established and emerging artists from around the globe. Lamb has served as a portfolio reviewer or juror for Review Santa Fe, Medium Festival of Photography, Mt. Rokko Photography Festival, Denver's Month of Photography, Photolucida's Critical Mass and the Society for Photographic Education's National Conference.
Elin Spring, Founder and Editor, What Will You Remember?, Boston, MA
Elin Spring is the founder, editor, and head writer of the photography blog, "What Will You Remember", which includes various art exhibition reviews and artist and curator interviews. Elin earned her bachelor's degree from Brown University and Ph.D. in Neuroscience from University of Pennsylvania. She contributes to many print and online magazines as well as museum catalogs. Her background in exhibition review has led her to become a juror at photography competitions and a reviewer for portfolios. In 2014, her photography writing was recognized with the Scribe FOCUS Award from the Griffin Museum of Photography. Before the creation of her blog, for over two decades she specialized in professional portraiture in and around Boston.
Dana Stirling, Co-founder and Editor, Float Magazine, Queens, NY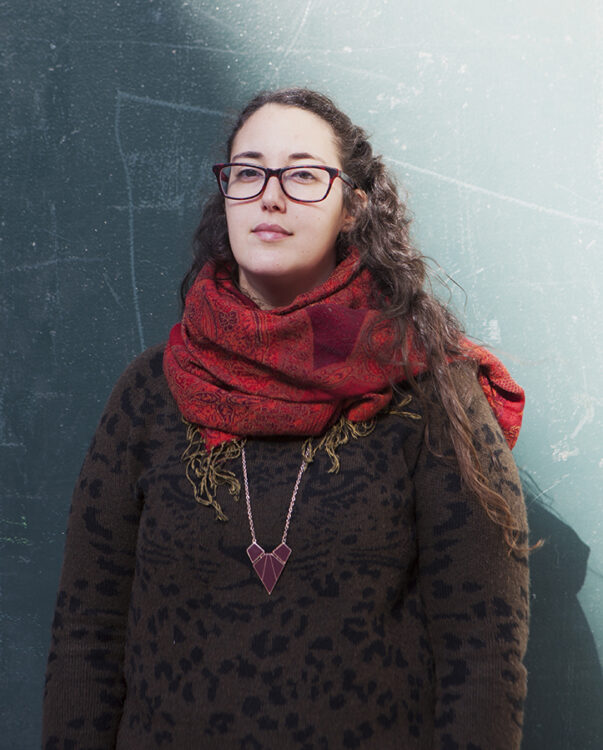 Dana Stirling's, Float Photo Magazine was founded in March 2014 with the goal of sharing and celebrating the photographic work of a versatile international roster of contemporary photographers from young and emerging, to established artists. Float features high quality and creative work with the intention to inspire and push forward the photo community. In addition to our growing online and social platform, Float curates themed online magazine issues for emerging and establish artists to share pages creating a unique visual representation of the selected theme. Float offers artists various opportunities and platforms for exposure – Instagram takeovers, book reviews, artist interviews, curated online magazine issues, online and physical exhibitions and more. Float has collaborated with Littlefield Art Space on the group exhibition 'Space,' Subjectively Objective creating together photo publication 'The Vernacular Of Landscape' along with an exhibition at Usagi NY, a summer group show at Carrie Able gallery in Brooklyn curated by Damien Anger, a collaboration with Casual Science on a printed publication with an enamel pin set and with the first Rust Belt Biennial in September 2019 at the Sordoni Gallery Wilkes University, PA. Float is open to all and any photographic styles and genres. We are always looking to expand our roaster of artists and give as much opportunity for exposure as possible.
Michael Kirchoff, Analog Forever Magazine, Los Angeles, CA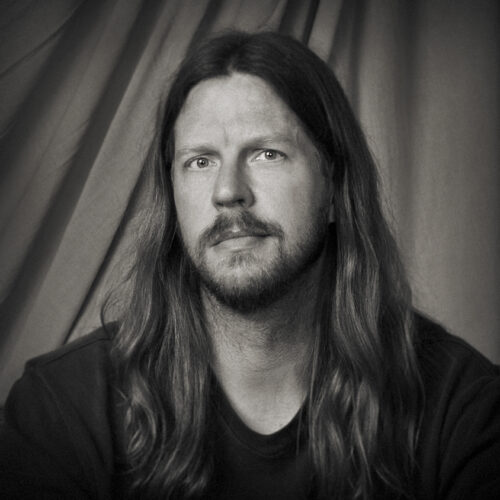 Michael Kirchoff is a photographic artist, Editor in Chief atAnalog Forever Magazine, Founding Editor at Catalyst: Interviews, and Contributing Editor for the column, Traverse, at One Twelve Publishing. Based in Los Angeles, Michael conducts artist interviews, presents features, and curates fine art photography bodies of work from emerging and mid-career photographic artists worldwide for all entities. Previously, Michael also served for over four years as Editor at BLUR Magazine from 2014-2018.
In addition, Michael is an independent curator and juror for a number of organizations, as well as a frequent portfolio reviewer. His consulting, training, and overall support of his fellow photographic artist continues with assistance in constructing ones vision to finding exhibition and publishing opportunities. Michael seeks portfolios that demonstrate a cohesive and thoughtfully edited body of work with an emphasis on the creative, either stylistically or thematically. Film-based and analog process work are of particular interest for fine art and documentary photography.
Caleb Cain Marcus, Design Director, Luminosity Lab, Brooklyn, NY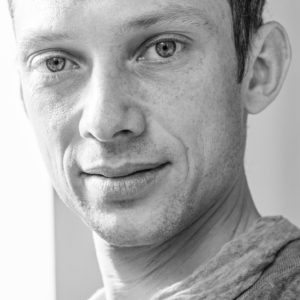 Caleb Cain Marcus is a Roving Acquisitions Editor for Damiani and runs one of the world's smallest book design and print studios, Luminosity Lab. Caleb has had six books of his photographs published and is in many museum collections, including the Metropolitan Museum of Art, the Getty Museum, the High Museum of Art, Norton Museum of Art, and Museum of Fine Arts Houston.
Mark Alice Durant, Saint Lucy, Baltimore, MD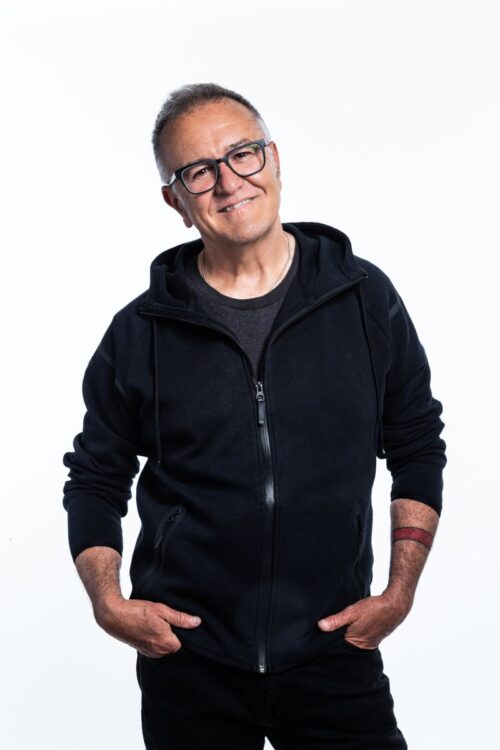 Mark Alice Durant is an artist, writer, and publisher living in Baltimore. He is author of Maya Deren, Choreographed for Camera, 27 Contexts: An Anecdotal History in Photography, Robert Heinecken: A Material History, and co-author of Blur of the Otherworldly: Contemporary Art, Technology, and the Paranormal. His essays have appeared in numerous journals such as Aperture, Art in America, Photograph Magazine, Dear Dave, and many catalogs, monographs, and anthologies including Rania Matar: She, Seeing Science: How Photography Reveals the Universe, and Vik Muniz Seeing is Believing. He has served on the faculties of the School of the Art Institute of Chicago, UCLA, the University of New Mexico, Syracuse University, and the Milton Avery Graduate School for the Arts at Bard College. Currently he teaches in the Visual Arts Department at the University of Maryland. Durant is publisher / editor of Saint Lucy Books.
Glenn Ruga, founder and director of SocialDocumentary.net
Glenn Ruga is a photographer, graphic designer and curator. He founded the Social Documentary Network (SDN) in 2008 as a web platform for a global community of documentary photographers to present their work online. As a photographer, he has created traveling and online documentary exhibits on the struggle for a multicultural future in Bosnia, the war and aftermath in Kosovo, and on an immigrant community in Holyoke, Mass.
In 2015, Ruga launched ZEKE: The Magazine of Global Documentary, a print and digital magazine presenting the best stories from the Social Documentary Network.
In 2012, Ruga was one of three curators of the New York Photo Festival where he curated three exhibitions including work by Bruce Davidson, Platon, and Eugene Richards, Reza, and Lori Grinker.
From 2010-2013, Ruga was the Executive Director of the Photographic Resource Center (PRC) at Boston University. He curated numerous exhibitions while at the PRC including "Global Health in Focus" featuring work by Kristen Ashburn, Dominic Chavez, and David Rochkind. Ruga is also the former Publisher and Art Director of Loupe, the magazine of the PRC.
From 1993 through 2009, Ruga was the founder and president of the Center for Balkan Development, a non-profit organization established to help stop the genocide in Bosnia and create a just and sustainable future in the former Yugoslavia.
Glenn has a B.A. in Social Theory from the University of Massachusetts in Amherst, and a MFA in Graphic and Advertising Design from Syracuse University. 
Independent Curators & Educators
Emily Belz, Independent Curator, photographer, educator , Lincoln, MA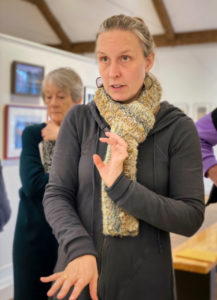 Emily Belz is a photographer and educator based in Lincoln, MA. Her work focuses on domestic still lifes, and reveals a strong affinity for light, space, and color. Belz has exhibited her photographs both regionally and nationally at venues including the Center for Fine Art Photography; the Griffin Museum of Photography; and the Danforth Museum. She was the recipient of a 2014 artist grant from the Cambridge Arts Council, a 2015 Critical Mass Finalist, and was awarded the Manoog Family artist residency in 2018. In 2019 Belz had solo exhibits at Gallery Kayafas and the Danforth Museum. She is represented by Gallery Kayafas in Boston.
Belz holds a BA in photography and art history from Hampshire College (1997), an MA in art and design education from the Rhode Island School of Design (2009), and an MFA from the New Hampshire Institute of Art (2017). She teaches classes and workshops at the Griffin Museum of Photography in Winchester, MA and Lasell College in Newton, MA.
Erin Carey, Independent Curator, New England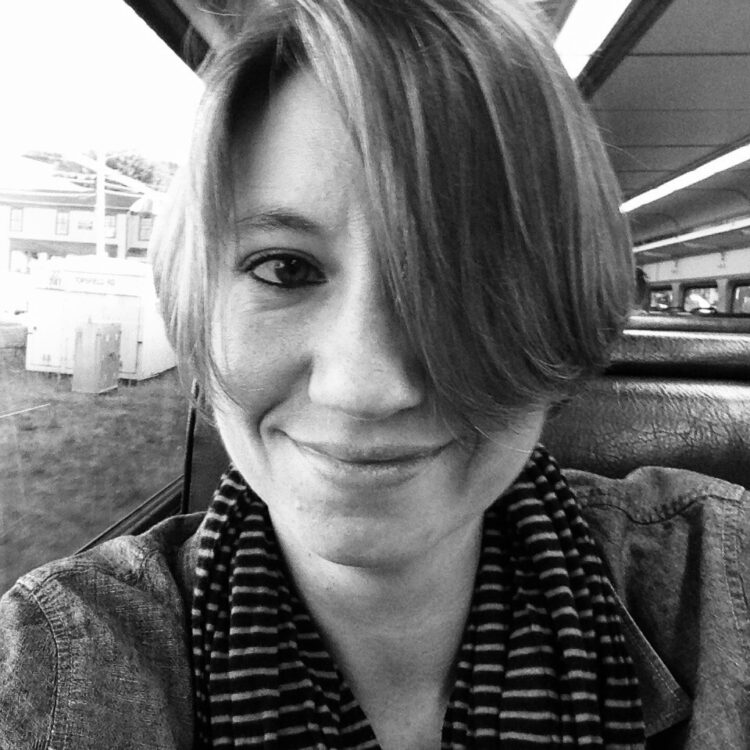 Erin Carey is an independent curator, educator and artist based in New England, having earned her B.A. in Art History and Criticism from Sarah Lawrence College and her M.F.A. in Studio Arts from Tufts University and SMFA Boston. She is the former Academic Director and Gallery Director at New England School of Photography, where she had the privilege of working with more than one hundred artists from around the U.S and Europe, exhibiting diverse photographic projects and collaborating on public programming with regional institutions and educators. Erin is a regular contributor to regional portfolio reviews for emerging professionals and undergrads in Boston and has been featured as a juror at Photoville's The Fence (2016 and 2019) , Dodho Magazine of Barcelona (2020) and currently serves on the Board of Directors at the Griffin Museum of Photography. Her photographic work explores the nuances of the American landscape and its vernacular and has been exhibited regionally, in New York and online. Her most recent project, A Spring that Love Remembered, debuted in the summer of 2020 and addresses the landscape of loss and the experience of ecstatic time.
Frances Jakubek, Independent Curator and Consultant, Worcester, MA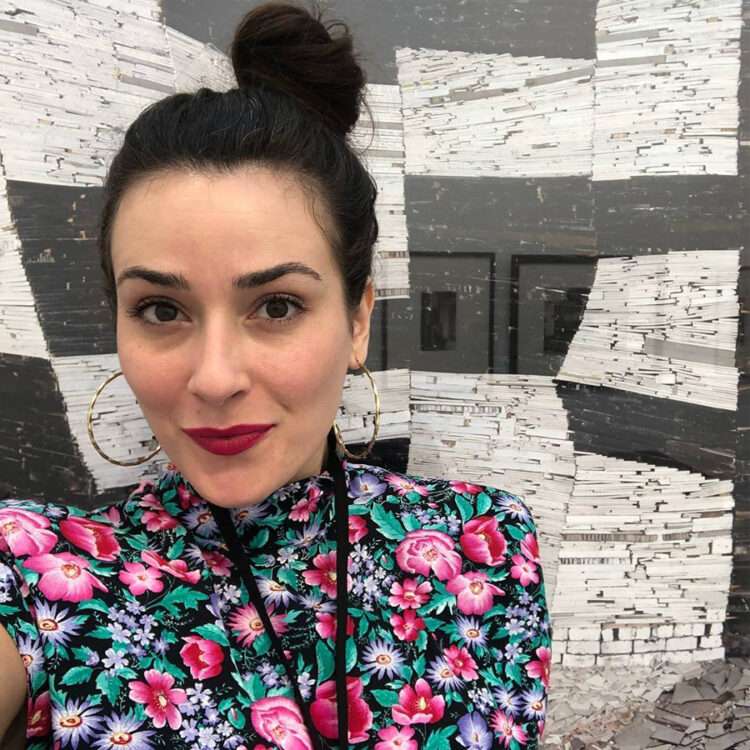 Frances Jakubek is an image-maker, independent curator, and advocate for photography. She is the co-founder of A Yellow Rose Project, past Director of Bruce Silverstein Gallery in New York City, and past Associate Curator of the Griffin Museum of Photography in Winchester, Massachusetts.

Recent curatorial appointments include Photolucida's Critical Mass, Context 2022 at Filter Photo, The 28th Juried Exhibition for the Griffin Museum of Photography, Open Walls for the British Journal of Photography & Les Rencontres d'Arles, The RefridgeCurator, Photo District News's The Curator Awards and Save Art Space. She has been a guest writer for Don't Take Pictures, Diffusion Magazine and for artist publications including Serrah Russell's recent monograph tears, tears.

Jakubek has been a panelist for the Massachusetts Cultural Council's Photography fellowships, speaker for SPE National, Washington & Lee University, and the School of Visual Arts' Masters of Photography i3 Lecture Series. Personal works have been exhibited at The Southern Contemporary Art Gallery in Charleston, SC; Filter Space, Chicago; Camera Commons in Dover, NH; and The Hess Gallery at Pine Manor College, MA.
Jennifer McClure, Artist, Educator, New York, NY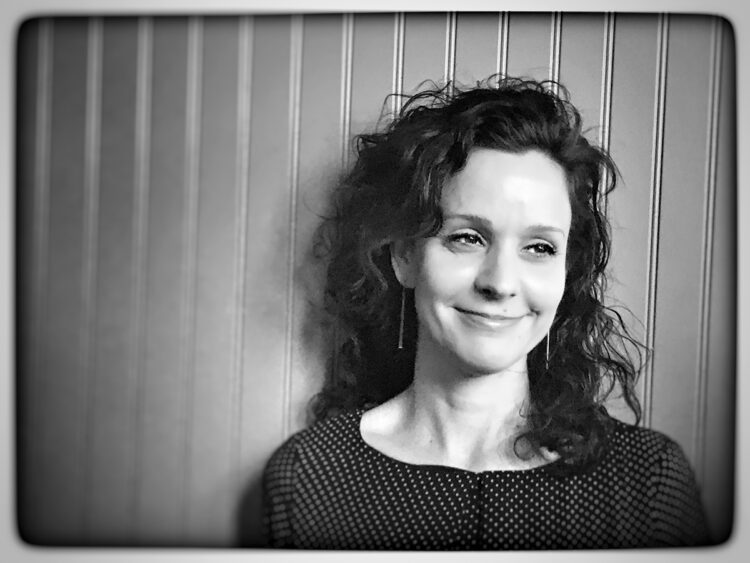 Jennifer McClure is a fine art photographer based in New York City. Her work is about longing, solitude, and an ambivalent yearning for connection. She often uses herself and her experiences as subject matter to explore the creation of personal mythology and the agency of identity. Jennifer was a 2019 and 2017 Critical Mass Top 50 finalist and twice received the Arthur Griffin Legacy Award from the Griffin Museum of Photography's Juried Exhibitions. Her first book, You Who Never Arrived, was published as one of nine Peanut Press Portfolios in 2020. She was awarded CENTER's Editor's Choice by Susan White of Vanity Fair in 2013 and has been exhibited in numerous shows across the country. Her work has been featured in publications such as National Geographic, Vogue, The New Republic, Lenscratch, Feature Shoot, The Photo Review, Dwell, and PDN. Lectures include the School of Visual Arts i3: Images, Ideas, Inspiration series, Fotofusion, FIT, NY Photo Salon and Columbia Teachers College. She has taught workshops for Leica Akademie, International Center of Photography, Los Angeles Center of Photography, PDN's PhotoPlus Expo, the Maine Media Workshops, the Griffin Museum, and Fotofusion. She was a thesis reviewer and advisor for the Masters Programs at both the School of Visual Arts and New Hampshire Institute of Art. She founded the Women's Photo Alliance in 2015.
Emily Schiffer, Curator, Consultant, Brooklyn, NY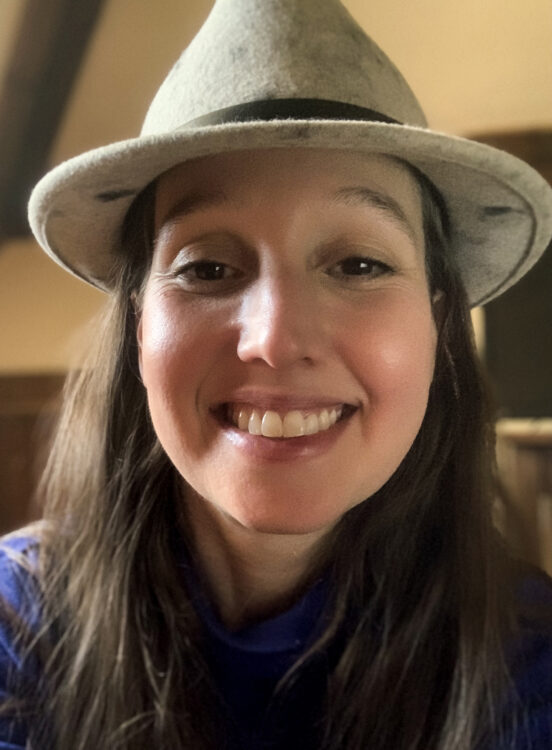 Emily Schiffer is a photographer and mixed media artist interested in the intersection between art, community engagement, and social change. She is a Co-founder and Creative Director of We, Women, the largest social impact photography project by women and gender-nonconforming artists in the United States. Awards include: an Open Society Foundation Audience Engagement Grant, a Magnum Foundation Grant, the Arnold Newman Prize for New Directions in Portraiture, the Inge Morath Award, an Economic Hardship Reporting Project Fellowship, and a Fulbright Fellowship in Photography. Exhibitions include: the Upper Austrian Museum of Contemporary and Modern Art (Austria); Fotografie Forum Frankfurt (Germany), Espacio Fundacion Telefonica (Spain). Emily holds an MFA from the University of Michigan, and a BFA from the University of Pennsylvania. She is on the faculty of the School of Visual Arts and The International Center of Photography.
J. Sybylla Smith, International Consultant, Somerville, MA
J. Sybylla Smith works with photographers and visual creatives to expand the breadth and reach of their work for submission, exhibition and publication. As an independent curator she exhibits in traditional and non-traditional art spaces, nationally and internationally. She developed and teaches, Concept Aware®, a concept development framework and creative practice toolbox, in 5-day and weekend workshops. Concept Aware®, is pending publication. Smith maintains a studio and photobook library in Union Square Somerville, providing public lectures and photobook discussions that celebrate creativity, photography and the import of visual culture.
Melanie McWhorter, Independent Photography Consultant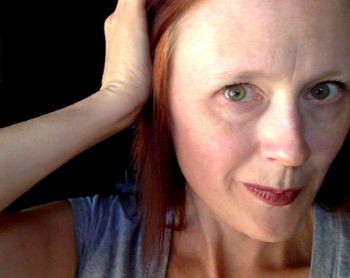 Melanie McWhorter is an independent photography consultant and bookseller based in Sante Fe. After 2016, McWhorter founded an online bookstore and consulting practice where she would help guide artists on their photobook projects. She holds a B.A in History from Lander University, and a M.A in Environmental Science from Green Mountain College. She has judged for numerous photography competitions such as Review Santa Fe 100, Women Photojournalists of Washington's Annual Exhibition, Daylight Annual Awards, and Fotografia: Fotofestival di Roma's Book Prize. Her professional skills in photography have been highlighted in several online and print publications including Lenscratch, PDN, and NPR's The Picture Show.
Steven Duede, Artist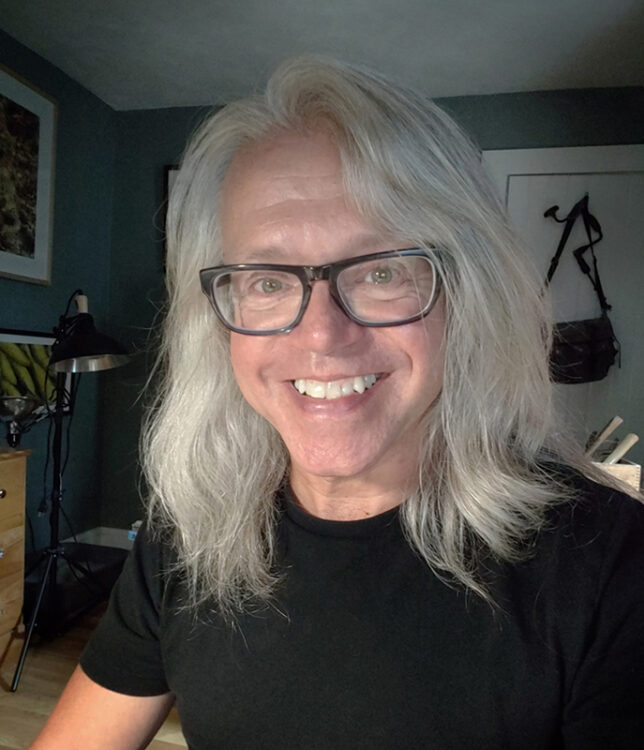 Steven Duede is an artist transitioning from painting and mixed media to working almost exclusively in photography. Steven's work has been exhibited regularly in the Boston area, New England, and across the nation. He has been recognized and supported as a fellowship finalist by the Massachusetts Cultural Council and he founded and works as principal and curator of Aspect Initiative, an online gallery showcasing Fine Art Photography.
Steven served as a reviewer in the New England Portfolio reviews sponsored by the Griffin Museum of Photography and the Photographic Resource Center/Boston. RISD portfolio reviews and has served as a juror for United Photo Industries The FENCE. Steven provided portfolio reviews in the Palm Springs Portfolio reviews at the Photo Plus Expo in NYC as well as the 14th annual PSPF in sunny Palm Springs CA. Steven has served with the board of directors at the Griffin Museum of Photography and the Cambridge Art Association. Currently he is a member of the programming committee with the Photographic Resource Center/Boston and is a founding member of the public charity, Watertown Community Fridge.
Lonnie Graham, Independent Curator, Artist & Educator, Philadelphia, PA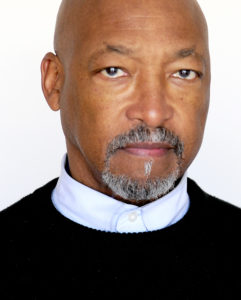 Lonnie Graham, is an artist, photographer and cultural activist who's work addresses the integral role of the artist in society and seeks to seeks to re-establish artists as creative problem solvers. Professor Graham is a Pew Fellow and Professor of Art in Photography at Pennsylvania State University. He is formerly Acting Associate Director of the Fabric Workshop and Museum in Philadelphia, PA and served as Director of Photography at Manchester Craftsmen's Guild in Pittsburgh, PA, an urban arts organization dedicated to arts and education for at risk youth. In 2005, Professor Graham was cited as Pennsylvania Artist of the Year and presented with the Governor's Award by Governor Edward Rendell. Professor Graham is also the recipient of a National Endowment for the Arts/Pew Charitable Trust Travel Grant for travel to Ghana and is a four-time Pennsylvania Council for the Arts Fellowship recipient. Graham was also awarded the Creative Achievement Award by the Pittsburgh Cultural Trust and he recently delivered a TEDx talk on economic disparities of the artists in modern culture. Professor Graham's work can be found in the permanent collections of the Datz Museum in Seoul, Korea, the Addison Gallery for American Art in Andover, MA and the Philadelphia Museum of Art, in Philadelphia, PA.
Aline Smithson, Founder and Editor, LENSCRATCH, Los Angeles, CA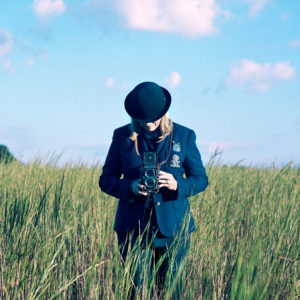 Aline Smithson is a Los Angeles based visual artist, editor, and educator. Aline is the Founder and Editor- in-Chief of Lenscratch, a daily journal on photography that has offered exposure to thousands of photographers since 2007. She has been teaching at the Los Angeles Center of Photography, and around the globe, since 2001. In 2012, Aline received the Rising Star Award through the Griffin Museum of Photography for her contributions to the photographic community. In 2014, Aline's work was selected for the Critical Mass Top 50 and she received the Excellence in Teaching Award from CENTER. In 2015, the Magenta Foundation published her first significant monograph, Self & Others: Portrait as Autobiography. In 2016, the Smithsonian Air and Space Museum commissioned Aline to a series of portraits for the upcoming Faces of Our Planet Exhibition. In 2018 and 2019, her work was on exhibition at the National Portrait Gallery in London as a finalist in the Taylor Wessing Portrait Prize. Kris Graves Projects published LOST II: Los Angeles in 2019. She is a dedicated film shooter.
Joanne Yang, Independent Curator / Artistic Director, Seoul, Korea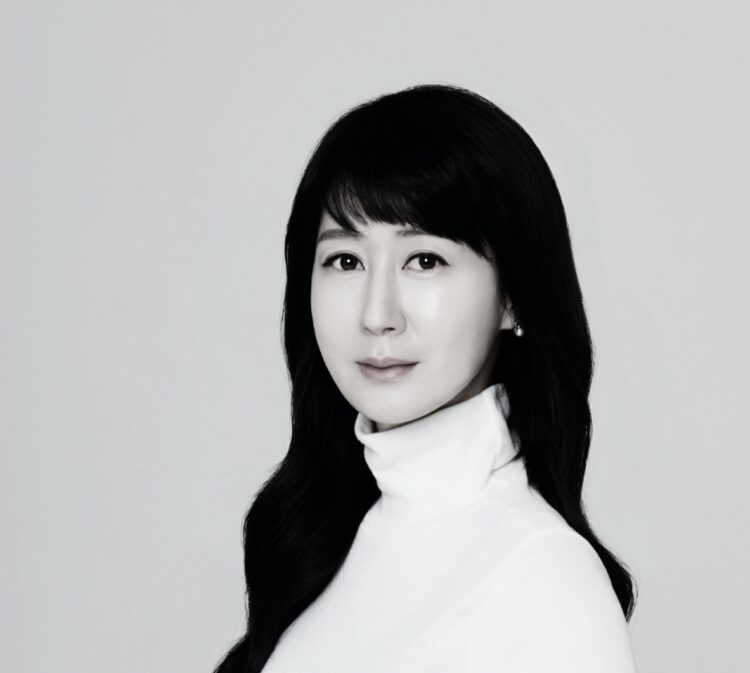 Joanne Junga Yang is an artistic director, curator, juror, lecturer, portfolio reviewer and writer in the field of photography, working within a wide range internationally.
Joanne is the artistic director of Korea International Photo Festival (KIPF) which has been held at Hangaram Art Museum of Seoul Arts Center in Seoul, South Korea since 2018, and is also the director and curator of Y&G Art Global contemporary project, collaborating with galleries, magazines and private museums on curating and collecting. She has organized and curated a variety of exhibitions on contemporary art and photography, such as Dong Gang International Photography Festival, Seoul Photo Festival and many more. She received The Art and Culture Award for Curating of the Seoul Photo Festival (2011) from the Seoul Metropolitan Government, and she was appointed as Director of the International Committee by the Seoul Metropolitan City Government. Joanne is author of many articles on photography, and has interviewed international artists for such diverse magazines as Korea Monthly Photography, PhotoDot, Monthly PhotoArt, Art Now and more.
Joanne is most interested in viewing contemporary and developed bodies of work covering diverse issues. She is not interested in reviewing commercial photography.
Sherrie Berger, Photography Consultant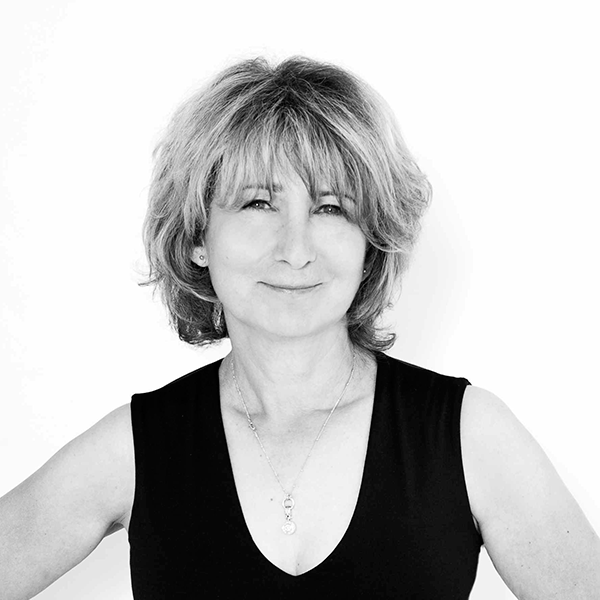 Sherrie Berger is a creative collaborator with expertise in entertainment and high-end celebrity portraiture, fine art photography, production, marketing and public relations. She designs and implements strategies for producing photo shoots, creates marketing and publicity campaigns for exhibitions, photography events and special projects. Sherrie offers career coaching and teaches workshops worldwide encouraging photographers to express their authentic vision.
Kirsten Rian, independent photography curator and writer
Kirsten Rian is an independent photography curator and writer. She has curated or coordinated more than 375 photography exhibitions internationally, and picture edited or written for over 80 books and catalogues.
She is an accomplished multidisciplinary artist, working prolifically as a writer, painter, installation artist, and musician, reflecting a commitment to community–both in her immediate orbit, as well as in the greater international context. Her most recent international exhibition was in Iceland and incorporated video, painting, words, and music. Her work with refugees and immigrants in war-torn communities and human trafficking survivors explores how storytelling and sharing through creative mediums often allows the hardest and most necessary aspects of human history and experience to be remembered, and in fact, honored. As a musician she has made 8 records, and acted as producer on others.
She is widely published as a journalist, essayist, and poet, and the author of three notable books. Her anthology of Sierra Leonean poets and their accounts of the civil war, Kalashnikov in the Sun (Pika Press), is in every classroom in Sierra Leone. Life Expectancy was released in 2018 by Redbat Press as part of their Pacific Northwest Writers Series. She was the author of the weekly column "The Alphabet of Light" for Daylight Magazine, was the poetry editor at The Oregonian newspaper, and is the recipient of numerous artist fellowships and grants.
Gallerists
Michael Foley, Owner, Foley Gallery, New York, NY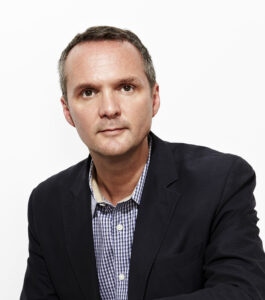 Michael Foley is the founder of Foley Gallery located in New York. Prior to opening Foley Gallery in 2004, he worked with notable photography galleries including Fraenkel Gallery, Howard Greenberg Gallery, and Yancey Richardson Gallery. In 2009, Foley co-founded the Exhibition Lab; an intensive art making and studying space for people interested in the photography and fine art realm. He founded the Photo Community, which houses workshops and educational experiences for photographers. His passion for education is further exhibited as he is a part of the faculty at the School of Visual Arts and at the International School of Photography. It is through his lectures and workshops where he teaches on current issues in contemporary photography. Alongside these experiences, Foley was a practicing art himself, focusing on collage, photography, cut paper and painting, and is currently exhibiting in galleries in the United States and Europe.
Arlette Kayafas, Gallery Kayafas, Boston, MA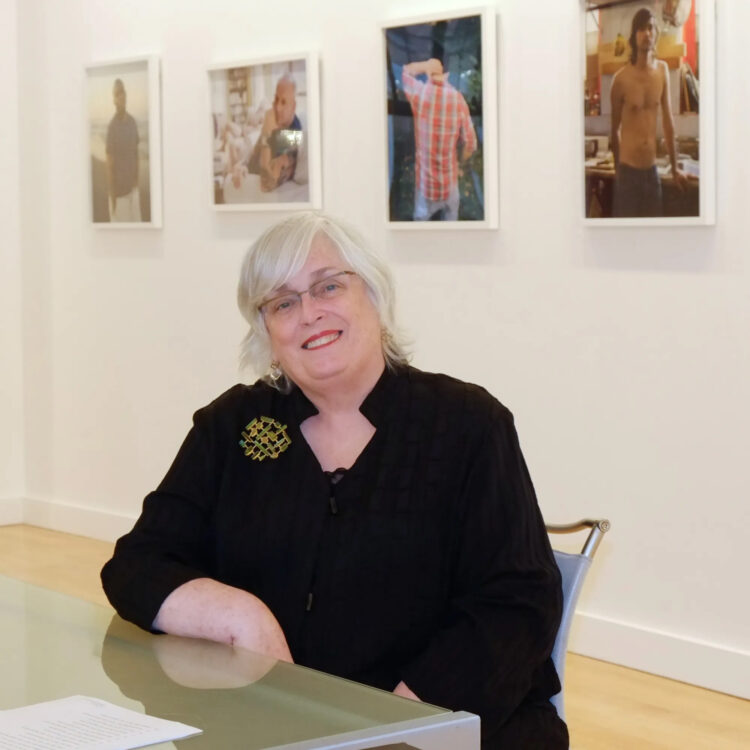 Arlette Kayafas opened Gallery Kayafas in 2003 in Boston's then new gallery district in the South End. The gallery exhibited photographs from renowned photographers often pairing them with new emerging artists. Kayafas and her husband, Gus, have been collecting photography for more than five decades and the gallery only shows work that she would consider adding to the collection.
In 2012, the gallery expanded its programming to include contemporary paintings, installation, works on paper, sculpture, and video while maintaining its focus on photography.
Kayafas believes that the work shown in the gallery must engage perceptually while having a rigorous underlying message – the artist's voice. Arlette selects artists who have strong insights and are committed to articulating them through their work. One of the gallery's missions is to offer a platform for the artist to be heard and visitors to have an experience which brings about thoughtful attention.
Paul Kopeikin, Kopeikin Gallery, Los Angeles, CA
Paul Kopeikin founded his eponymous gallery, Kopeikin Gallery in 1991, an internationally recognized gallery of photography and contemporary art in Los Angeles. Kopeikin Gallery has presented exhibitions by photography's modern masters such as Diane Arbus, Lee Friedlander, Walker Evans, Edward Weston, Garry Winogrand, Nicholas Nixon, Harold Eugene Edgerton and contemporary photographers such as Jeffrey Milstein, Chris Jordan, Jill Greenberg, Kahn and Selesnick and Kevin Cooley. Following decades of exploring photography's history, the gallery program has expanded beyond photography to include painting and works on paper.
Kopeikin Gallery is committed to developing and building collections and we pride ourselves on our ability to procure virtually any artwork for our clients, whether or not it's in our current inventory. In addition to ongoing gallery exhibitions, the gallery participates in art fairs both nationally and internationally.
Susan Spiritus, Susan Spiritus Gallery, Irvine, CA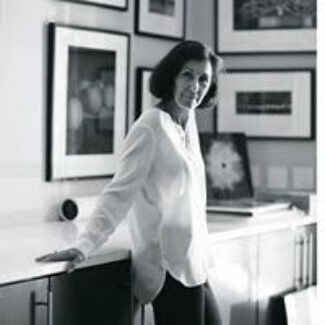 Susan Spiritus has been a leader in the field of fine art photography for 42 years, opening the doors to her Southern California gallery in 1976 so that she could share her passion for photography with others.Today, the gallery handles works by such photographic luminaries as Ansel Adams, Ruth Bernhard, Manuel Álvarez Bravo, Eikoh Hosoe, André Kertész, Paul Caponigro and George Tice. Also represented in the gallery's collection are many of today's most popular and award-winning contemporary artists.
The gallery works with private collectors, corporations and design professionals providing personalized counsel in order to address each client's individual needs. Whether a first time buyer or a prolific collector, the gallery has something for everyone. Art ranges in price, style and type including platinum, silver, hand-colored and digital.
Karen Davis, Davis Orton Gallery, Hudson, NY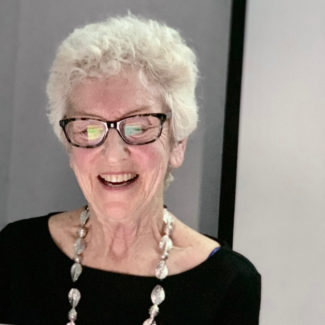 Karen Davis's work is featured at the Massachusetts Museum of Contemporary Art (MASS MoCA) and in the collections of Center for Photography at Woodstock (CPW) at Samuel Dorsky Museum of Art; Lishui Museum of Photography (China); Houghton Rare Books Library, Harvard University and corporate and private collections. Her word and image book, Still Stepping: A Family Portrait, was published in 2020. Davis, of Hudson NY, is a Critical Mass 2018 finalist and recipient of the 2009 Artists Fellowship Award-CPW. Her photographs and artist books have appeared in numerous solo and featured exhibits throughout the country including her project, The McCann Family, at Griffin Museum of Photography.
Karen is curator/co-founder of Davis Orton Gallery in Hudson NY, now in its twelfth year, where they exhibit photography, mixed media and photobooks. She was a longtime teacher of Photography Atelier which began at Radcliffe Seminars, Harvard University, continued at Lesley Seminars and now is at home at the Griffin Museum of Photography. She has taught other photo-based and word and image art courses at the Art Institute of Boston/Lesley University, Tufts University's X-College and Suffolk University. Davis presently teaches Portfolio Development and Marketing online for the Griffin.
Kat Kiernan, Associate Director, Edwynn Houk Gallery, New York, NY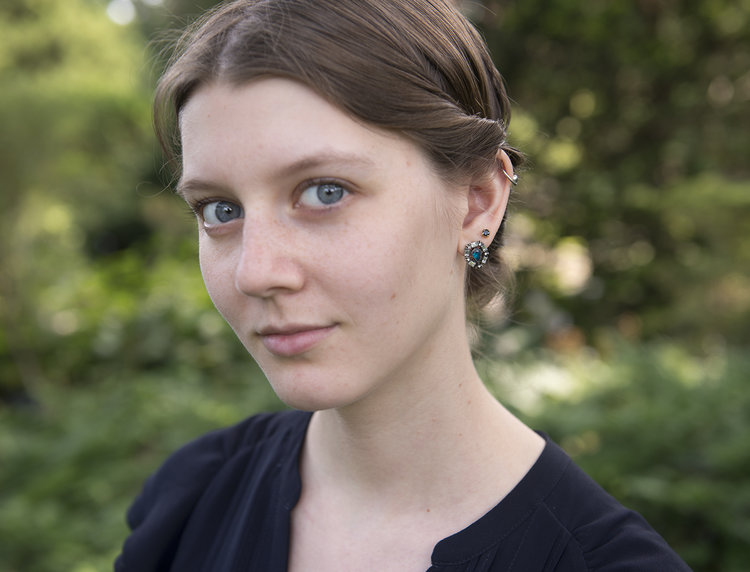 Kat Kiernan has exhibited her photographs in solo and group shows throughout the United States and been featured in publications including China Life, Lenscratch, and The Woven Tale Press. In 2012, she was named one of Artpil's "30 under 30" women photographers to watch. Kat lives in NYC where she is the Associate Director of Edwynn Houk Gallery. She curated numerous exhibitions as the Assistant Director of Louis K. Meisel Gallery in New York, Director of Panopticon Gallery in Boston, and owner of The Kiernan Gallery in Lexington, Virginia. From 2013 to 2021 Kat published and served as Editor-in-Chief of the photography magazine, Don't Take Pictures. In 2015, she received the Griffin Museum's Rising Star Award for her contributions to the photographic community. Kiernan's writings on photography have been published in journals and blogs including Art New England Online, Feature Shoot, and Big, Red, and Shiny, as well as in books, including Agnieszka Sosnowska: Myth of a Woman (The National Museum of Iceland, 2019), and The Artist as Culture Producer: Living and Sustaining a Creative Life (Intellect, 2017). She holds a BFA in photography from Lesley University College of Art and Design and an MA in Art Market Studies from the Fashion Institute of Technology.
Lisa Woodward and Mia Daiglish, Co-Curators, Pictura Gallery, Bloomington, IN
Mia Dalglish has spent her career in both the performing and visual arts worlds. Since 2010, Dalglish has served as Photographic Curator for Pictura, a renowned fine art gallery that specializes in contemporary photography.
She is a portfolio reviewer for national and international photography conferences and serves as a judge for international photography competitions.
Mia is the Executive Director for the Fernanda Ghi Dance Company and an Instructor at the Fernanda Ghi Dance Academy. Mia was a manager and instructor at the Argentine tango school, Artango for 7 years.
Mia's unusual combination of movement and visual arts expertise result in unique offering of skills and perspectives.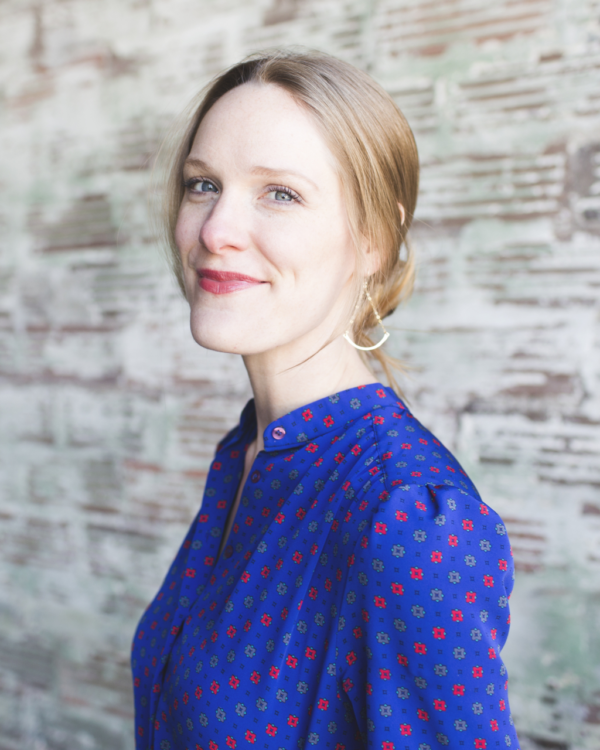 Lisa Woodward is Co-Curator (along with Mia Dalglish) at Pictura Gallery, a non-profit contemporary photography gallery in Bloomington, IN. She serves as a portfolio reviewer for international conferences and festivals such as Fotofest, Photolucida, and Les Rencontres d'Arles. Lisa juries photography competitions and serves as a guest critic for university classrooms. She is an alumna of the Rhode Island School of Design's photography program. Pictura has gained a reputation for its nuanced exhibits as a thoughtful venue for emerging and established artists, focusing on work with strong formal sensibilities and depth of content. Pictura mounts six exhibitions annually with a mix of solo and two-person shows, and typically one group show. After 10 years as a commercial space, Pictura has recently become a nonprofit, joining forces with the new FAR center for the contemporary arts, serving the local community and the Midwest with exhibitions and educational programs. Pictura is pursuing the intersection of photography and other art forms, such as dance, performance, music, and poetry. To that end, Lisa is looking for projects that push past the boundaries of the frame, into time-based forms and broader installations.
Catherine Couturier, Gallery Owner / Director of Catherine Couturier Gallery, Houston, TX
Catherine Couturier is the owner and director of Catherine Couturier Gallery. Upon its inception, the gallery quickly evolved into the premier photography gallery in Houston and sits at the center of Gallery Row.
Couturier reviews portfolios for organizations and festivals such as Photo Nola, Texas Photographic Society, and FotoFest, is a juror for Critical Mass, serves on the advisory council of Houston Center for Photography, and give lectures to artists and collectors alike on a myriad of subjects related to the field of fine art photography. The gallery has been a member of AIPAD (Association of Photography Art Dealers) since 1998, the most prestigious institute of its kind in the world.
Catherine Couturier Gallery specializes in classic 20th century photography and contemporary work of the highest quality and also sells a wide range of rare and vintage books and publications by many of today's best-known contemporary artists. The Catherine Couturier Gallery is committed to excellence with a dedication to the medium in all its forms, with the goal to showcase the best fine art photography available.
Andrew Mroczek, Director of Exhibitions, Lesley University College of Art and Design, Cambridge, MA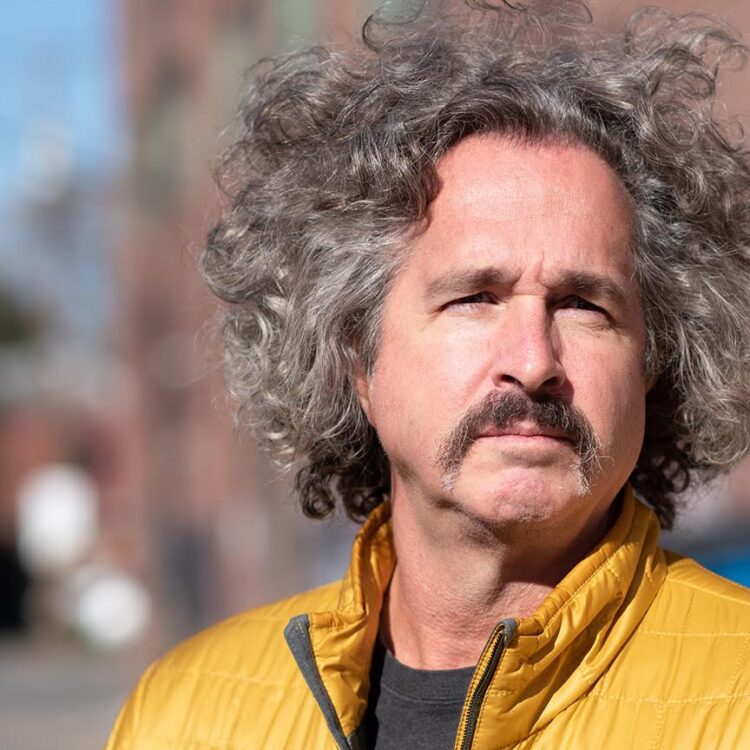 Gordon Stettinius, Candela Gallery & Books
Gordon Stettinius founded Candela Gallery in 2011, with the mission being to bring notable photographers to Richmond, Virginia, in hopes of elevating the discourse around contemporary photography.. The gallery produces 7-8 feature exhibitions a year; one or two book related exhibitions each year; and one unbridled, free-for-all, group exhibition each summer. This summer exhibition, Unbound!, has given rise to an annual celebration, which raises funds and acquires work from the annual exhibition for the Candela Collection, which will be donated ultimately to another permanent collection.
Stettinius is interested in seeing alternative process work, subterranean beauty, art as activism, and ineffable ideas as beautifully crafted objects.
Candela Books is actively seeking work for a book project, not yet on our publishing schedule, which will feature toy camera work, plastic camera work and other low-fidelity camera tools with a particular emphasis on a darker aesthetic, serious ideas, conceptual work – a response, other words, to the prevalent 'fun' and 'whimsical' images in which photographers are 'playing' with these cameras. Humor, though, will still cross over the blood/brain barrier.
Museum Professionals
Lisa Volpe, Curator of Photography, The Museum of Fine Arts Houston, Houston, TX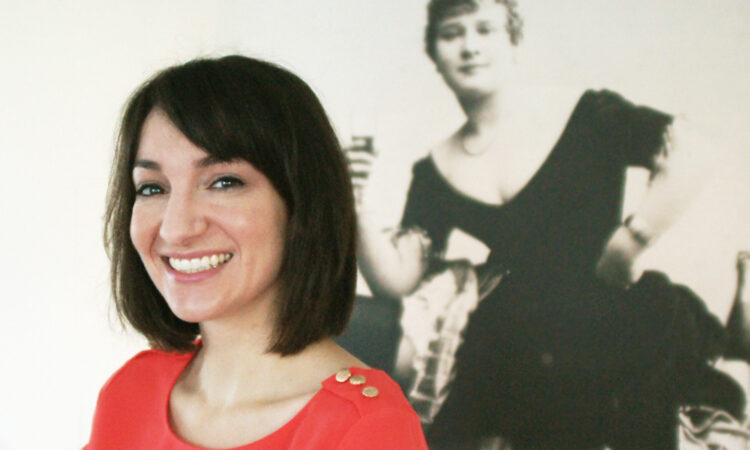 Lisa Volpe is Curator, Photography at the Museum of Fine Arts, Houston. Previously, she was the Curator of the Wichita Art Museum, held various curatorial roles at the Santa Barbara Museum of Art (SBMA), and fellowships at the Los Angeles County Museum of Art (LACMA) and the Cleveland Museum of Art. Her 2021 exhibition catalog, Georgia O'Keeffe, Photographer, was one of two finalists for the Association of American Publishers Prose Awards. Gordon Parks: Stokely Carmichael and Black Power, published for the 2022 exhibition, was named a "must read" by Esquire and New York Magazines.
Karen Haas, Lane Senior Curator of Photographs at Museum of Fine Arts, Boston, MA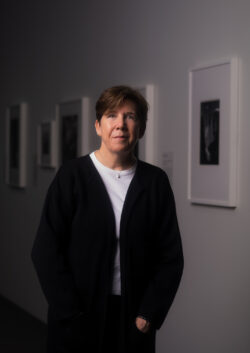 Karen Haas has been the Lane Curator of Photographs at the Museum of Fine Arts, Boston since 2001, where she is responsible for a large collection of photographs by American modernists, Charles Sheeler, Edward Weston, Ansel Adams, and Imogen Cunningham. The Lane Collection numbers more than 6,000 prints and ranges across the entire history of western photography. Before coming to the MFA, she held various curatorial positions in Boston-area museums and private collections, including the Isabella Stewart Gardner Museum, the Boston University Art Gallery, and the Addison Gallery of American Art in Andover. She has a BA in Art History from Connecticut College; an MA in the History of Photography at Boston University; and has taught the history of photography at both Boston University and Boston College. Her MFA activities include exhibitions, such as Make Believe; Ansel Adams in Our Time; (un)expected families; Charles Sheeler from Doylestown to Detroit; Imogen Cunningham: In Focus; Gordon Parks: Back to Fort Scott; Edward Weston: Leaves of Grass; and Bruce Davidson: East 100th Street. She has just completed a book on the early work of Edward Weston, and her other publications include An Enduring Vision: Photographs from the Lane Collection; Common Wealth: Art by African Americans in the Museum of Fine Arts, Boston; Ansel Adams; and The Photography of Charles Sheeler: American Modernist.
Nancy Burns, Stoddard Associate Curator of Prints, Drawings and Photographs, Worcester Art Museum, Worcester, MA
In 2012 Nancy Kathryn Burns joined the Worcester Art Museum as the Stoddard Associate Curator of Prints, Drawings and Photographs. Since then, she has organized or co-organized 11 exhibitions including Leisure, Pleasure, and the Debut of the Modern French Woman (2011), Winogrand's Women are Beautiful (2013), Cyanotypes: Photography's Blue Period (2016), Rediscovering an American Community of Color: Photographs of William Bullard (2017), and most recently Monet's Waterloo Bridge: Vision and Process (2019). Burns received her MA at Brown University with a focus on European art after 1850. Before joining the Museum, she was a lecturer in the history of art at The College of the Holy Cross and Clark University.
The PRC Portfolio Review Series is an opportunity to individually discuss your work with professionals in the arts including curators, gallerists, critics, photographers, and more. Reviewers bring a wide variety of experience, aesthetic sense, focus, and expertise. To get the most benefit from your portfolio review, check the particular reviewer's background and request to meet with those who best fit the art and objectives of your work. Each review is 20-minutes long and they are generally held on weekends. Current members are permitted one individual portfolio review per programming year.
To make the best use of your review, select a number of images from one or two series. Think about what you want out of the session, and let the reviewer know so you can get the most value from the experience. Please arrive 10 minutes prior to your scheduled review. Prints are always preferable to digital images. If you prefer showing digital images, please bring your own viewing device to make sure that you and the reviewer will be able to see them.
Shana Lopes, Assistant Curator of Photography, SFMoMA, San Francisco, CA
Shana Lopes, PhD, is an Assistant Curator of Photography at the San Francisco Museum of Modern Art. She has organized exhibitions on cyanotypes, the 1906 earthquake, Atget, Wright Morris, and Eikoh Hosoe. She is the co-curator of Constellations: Photographs in Dialogue, which pairs recent acquisitions with existing work from the collection, and A Living for Us All: Artists and the WPA. Most recently, she organized Sightlines: Photographs from the Collection, on view now. Over the past fifteen years, she has gained curatorial experience at the Center for Creative Photography in Tucson, Arizona, and the Metropolitan Museum of Art in New York.
Makeda Best, Richard L. Menschel Curator of Photography, Harvard Art Museums, Cambridge, MA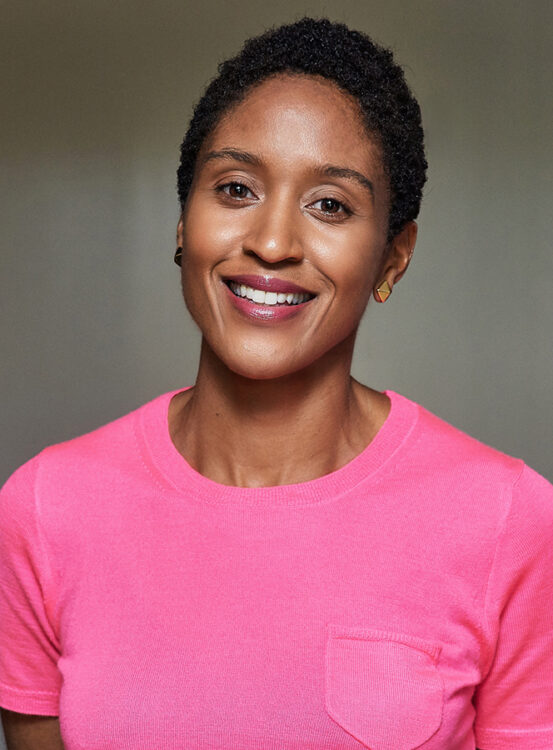 Makeda Best is the Richard L. Menschel Curator of Photography at the Harvard Art Museums. In addition to regular permanent gallery rotations on historical and contemporary topics, her special exhibitions include Time is Now – Photography and Social Change in James Baldwin's America (2018)and Crossing Lines, Constructing Home: Displacement and Belonging in Contemporary Art (2019). She also teaches courses in the history of photography and curatorial practice at Harvard, Tufts University, and Lesley University. She has written for numerous catalogs and journals, most recently for the Archives of American Art Journal, The James Baldwin Review and the Rhode Island School of the Design's Manual. Her forthcoming book is Elevate the Masses – Alexander Gardner, Photography and Democracy in Nineteenth Century America. She is co-editor of Conflict, Identity and Protest in American Art (2016). She has performed extensive service for the field, including as the juror for CENTER Santa Fe, the Aaron Siskind Foundation, and the Massachusetts Cultural Council Artist Fellowship Award. She has served as a reviewer at FotoFest, PhotoNola and Women Focus. She holds an MFA in studio photography from the California Institute of the Arts and a PhD in the field of the History of Art and Architecture from Harvard University.
Carol McCusker, Curator of Photography, Harn Museum of Art, Gainesville, Florida
Carol McCusker is the Curator of Photography at the Harn Museum of Art. For nine years, she was the Curator of Photography at the Museum of Photographic Arts, San Diego, where she curated more than thirty-five exhibitions. She was also an Adjunct Professor at the University of San Diego and the University of California San Diego. McCusker received her B.F.A. in studio art and art history at Massachusetts College of Art, Boston. She then received an M.A. and Ph.D. in art history with an emphasis on the history of photography at the University of New Mexico, Albuquerque. She was 2010 Juror for the International Center of Photography Infinity Award/New York, and McCusker has received the Beaumont Newhall Award, the Dean's Dissertation Fellowship Award, and two National Endowment for the Arts Awards. Between 2009 and 2011, McCusker was staff writer for Color and Bl & Wh magazines. Writing and curating from photography's complete history, from William Henry Fox Talbot's first calotypes to cellphone videos, defines McCusker's enthusiasm for the medium's inspiring range and relevancy.
Lauren Szumita, curator of the Fitchburg Art Museum
Nonprofit Organizations
Liz Spungen, Executive Director, The Print Center, Philadelphia, PA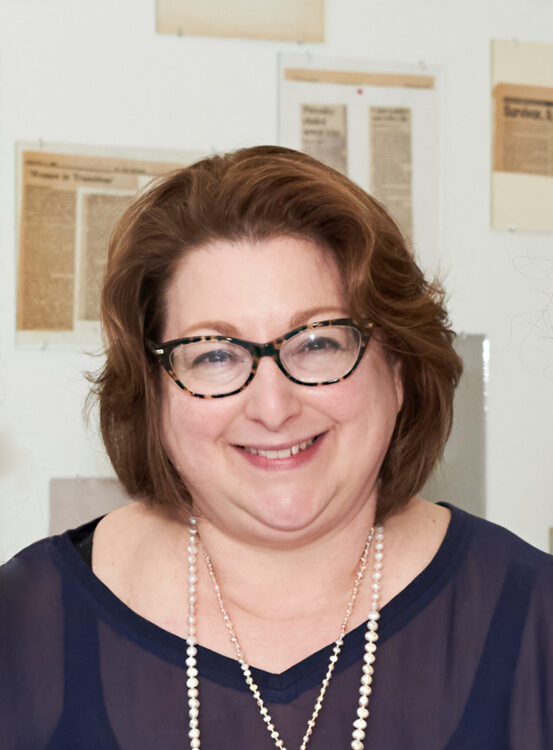 Liz Spungen has been the Executive Director of The Print Center in Philadelphia since 2006. She received both a BA and MA in the History of Art from the University of Pennsylvania and has spent her entire career working with the visual arts in Philadelphia. Her tenure at The Print Center has been marked by programmatic and administrative accomplishments. She has developed numerous major individual and institutional gifts, among them the largest gift ever received by The Print Center naming the Jensen Bryan Curatorial Chair, as well as awards from The Andy Warhol Foundation for the Visual Arts, William Penn Foundation, Pew Center for Arts and Heritage and the National Endowment for the Arts. She has established fiscal and personnel stability for the organization, expanded the size of the staff, developed a publication program, improved the facility and re-established The Print Center's position as an artist's advocate. She often serves as a panelist, portfolio reviewer, guest juror and visiting critic for regional and national organizations, government agencies and universities. Her curatorial efforts have included Black Pulse: Doug + Mike Starn, 2007; Nakazora: space between sky and earth: Masao Yamamoto, 2008; Silver Mine: Robert Asman, 2011-2012; Matt Neff: Second Sight, 2014; and Victoria Burge: Penumbra, September 2016. Publications include To See God Not the Devil's Insides by Doug and Mike Starn, 2007, The Picture that Remains by Will Brown and Thomas Devaney, 2013, William Earle Williams: Party Pictures, 2020 and A Brand New End: Survival and Its Pictures by Carmen Winant, 2022.
David DeMelim, Founder and Managing Director, RI Center for Photographic Arts, Providence, RI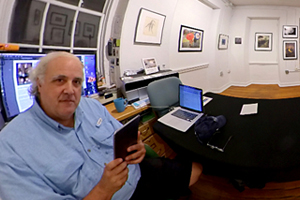 David DeMelim is the founder and managing director of the Rhode Island Center for Photographic Arts in Providence, RI. David also pursues parallel explorations in printmaking and photography. He earned a BFA from the University of Rhode Island, studying with Bart Parker and Chris Cordes, and has been involved in advancing computer driven printing technology. With a focus on the built landscape and its human connections, DeMelim considers form, weight and proximity in his compositions. He is not interested in capturing a "Kodak moment, but rather a syncopated succession of moments that combine to recall or define an event." Much of his work explores an image's ability to fix a memory through the use of multiple layers and paired images.
Ann M. Jastrab & Muema Lombe, Center for Photographic Art, Carmel, CA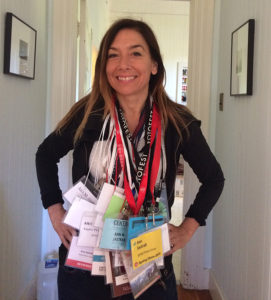 Ann M. Jastrab is the Executive Director at the Center for Photographic Art (CPA) in Carmel, California. CPA strives to advance photography through education, exhibition and publication. These regional traditions—including mastery of craft, the concept of mentorship, and dedication to the photographic arts—evolved out of CPA's predecessor, the renowned Friends of Photography established in 1967 by iconic artists Ansel Adams, Wynn Bullock and Cole Weston. While respecting these West Coast traditions, CPA is also at the vanguard of the future of photographic imagery. Before coming onboard at CPA, Ann was the gallery manager at Scott Nichols Gallery in San Francisco where she incorporated contemporary artists with the living legends photography.
Ann also worked as the gallery director at RayKo Photo Center in San Francisco for 10 years until their closure in 2017. Ann has curated many shows in the Bay Area while simultaneously jurying, curating, and organizing numerous exhibitions for other national and international venues outside of San Francisco. She has reviewed portfolios for a multitude of organizations including the Seoul International Photography Festival in Korea, Fotofest, Photolucida, GuatePhoto, PhotoNola, Review Santa Fe, Medium, Palm Springs Photo Festival, Filter, PhotoAlliance, and Lishui International Photography Festival in China as well as being a juror for Critical Mass. While being a champion of artists, she created a thriving artist-in-residence program at RayKo where recent residents Meghann Riepenhoff, Carlos Javier Ortiz, Kathya Marie Landeros, and McNair Evans all received Guggenheim Fellowships.
Besides being a curator, Ann Jastrab, MFA, is a fine art photographer, master darkroom printer, and teacher as well.
Michael Pannier, Founder and Director, SE Center for Photography, Greenville SC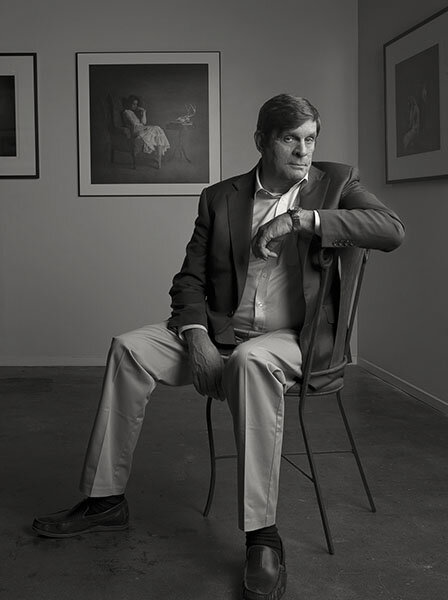 As Founder and Executive Director of the SE Center for Photography in Greenville, SC, Michael Pannier is a frequent speaker on the business of fine art photography, exhibition curator and juror, and portfolio reviewer. The fine art images of photographer Michael Pannier, whether landscapes of the desert southwest, studio figurative work or conceptual pieces, are sought after and included in collections throughout the United States and Canada, Europe, Japan, and India. Working from his Greenville, SC studio, conveniently located between the Charlotte and Atlanta metro areas, he frequently travels to Los Angeles and New York maintaining studio relationships in both locations. Working on personal projects, Michael may be found wandering the streets of major cities or the desolation of the desert southwest. Michael hosts and conducts fine art photography workshops in his studio and on location in Death Valley, the Alabama Hills, and the Owens Valley, and Joshua Tree.
C. Meier, Exhibitions Manager, Blue Sky Gallery, Portland OR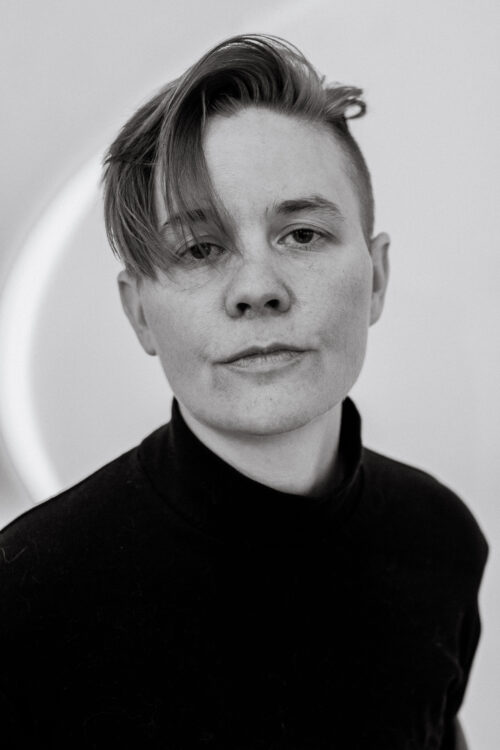 C. Meier (they/them/theirs) is the Exhibitions Manager at Blue Sky, the Oregon Center for the Photographic Arts, Portland, OR, a non-profit gallery dedicated to exhibiting photographic work from emerging, mid-career, and established artists from the US and abroad. They earned their MFA in Photography from Columbia College Chicago (2017) and BFA in Studio Art from Pacific Lutheran University (2004). Their art practice explores materiality, reveling in the hybridization of processes including drawing, painting, and photographic methods. Meier has exhibited nationally including Hyde Park Art Center, Mana Contemporary (Chicago), Filter Space, among others. Meier has been heavily influenced by their past roles including Collections Manager/Registrar at the Museum of Contemporary Photography (MoCP) and Studio Assistant for photographic artist Barbara Kasten. Professional highlights include co-curating the MoCP's 2017 exhibition re:collection. As a reviewer, C. Meier seeks projects that range in style and content including conceptual, documentary, and process-based work. Meier's goal is to widen the scope of what Blue Sky has traditionally exhibited in order to support new and exciting approaches to the medium.