The 2019 Arnold Newman Prize For New Directions in Photographic Portraiture Exhibition
Louie Palu, Jess Dugan, Cheryle St. Onge and Bryan Thomas
October 1 – October 20, 2019
Reception October 10, 2019 7 PM - 8:30 PM
The Arnold Newman Prize for New Directions in Photographic Portraiture is a $20,000 prize awarded annually to a photographer whose work demonstrates a compelling new vision in photographic portraiture. In addition to the winner, the jury selects three finalists each year who are invited to participate in an exhibit at the Griffin Museum of Photography.
The Prize is generously funded by the Arnold & Augusta Newman Foundation and proudly administered by Maine Media Workshops + College. The Griffin Museum of Photography hosts the annual exhibition of work by the winner and three finalists each October.
2019 Winner:
Louie Palu – Arctic Passage
Louie Palu is a photographer whose work has covered human rights, poverty and war for 28-years. He is a Guggenheim Foundation Fellow and Harry Ransom Fellow in the Humanities. He has been awarded numerous awards for his work including multiple NPPA Best of Photojournalism awards, POYi, Pulitzer Center Grants and an Alexia Grant. He has worked throughout the U.S., Canada, Central and South America, Africa, Europe and Asia including covering conflict in Afghanistan (2006-2010), Mexico (2011-2013) and Ukraine (2016). His work has been featured on the BBC, NPR, CBC, Der Spiegel, El Pais, La Republica, National Geographic and The New York Times.
His photographs and documentary films have been featured in numerous museums and festivals internationally including at the Smithsonian National Portrait Gallery and Munich Documentary Film Festival. His work is held in numerous collections including the Museum of Fine Arts Boston and National Gallery of Art. He is the author of numerous publications including his recent critically acclaimed books Front Towards Enemy (2017 Yoffy Press), A Field Manual to Asbestos (2019 Yoffy Press). He is currently working on a long-term project on the changing geopolitics of the Arctic, which was featured in the 2019 SXSW Festival Art Installation Program, exhibition at the Visa Pour L'Image photojournalism festival in Perpignan, France and in National Geographic Magazine. More on his work can be seen here www.louiepalu.com
The project Arctic Passage is a series of photographs from the Arctic and an installation composed of large format portraits frozen in ice blocks. Since 2015 I have been working on a long-term photography project related to climate change, which documents the changing lives around Inuit communities in the high Arctic. The project also explores the evolving situation related to the geopolitics of the Polar region and the growing militarization of the Arctic as countries look to capitalize on the melting ice revealing natural resources.
Two years ago I began experimenting with freezing these photographs in ice blocks, then putting them outdoors to melt. The concept came out of a book on the Franklin voyage, which was a British Naval expedition in the 1800's. Franklin's two Arctic exploration ships were crushed by the ice and the crews perished succumbing to the Arctic's severe weather. Their camera was never found and I imagined the photographs frozen and lost somewhere in the ice.
The Arctic is about imagination, because most of us can't go there we can only imagine it. In some ways we must use imagination combined with science to understand how climate change will affect us. The Arctic is the region in the world where the planet is warming the most rapidly. I felt the need to push the boundaries of traditional portraiture to not only looking and at encountering another person through photography, but experiencing what they are seeing, which is ice disappearing as a part of their identity. I wanted to take the work beyond the image, pixels and paper prints.
In 2019 I submitted a proposal to the SXSW Festival's Art Installation Program with this concept and it was selected. I installed the work outside in front of the Harry Ransom Center at the University of Texas in Austin and made several discoveries. First, the ice block portraits took several unique forms and changed while they melted including forming frost, spider web cracks and water running down (from melting) the faces of some of the portraits. They all eventually fell over due to melting, and the only way I can put this in words is destroyed themselves by shattering on the ground. Attendance to the installation was high and what I found interesting was everyone took photos of the slowly transforming, what some called "ice portraits" and shared it on their social media tagging it related to climate change. The result was viewers documented the changing portraits as the ice melted which made their photographs inclusive to the installation and conversation around people affected by climate change.
Ice defines the Arctic and is as much a part of the identity of the people from there as it is a part of the environment they live in. Fusing ice and images of the people there and how their very identity is slowly vanishing is what I want people to experience. The portfolio submitted is a combination of my photographs and examples of some frozen in ice. Work in this project has been supported by the Harry Ransom Center, Joan Morgenstern, John Simon Guggenheim Memorial Foundation, National Geographic & Pulitzer Center.
2019 Finalists:
Jess T. Dugan – Every Breath We Drew
Jess T. Dugan is an artist whose work explores issues of identity, gender, sexuality, and community through photographic portraiture. She holds an MFA in photography from Columbia College Chicago, a Master of Liberal Arts in museum studies from Harvard University, and a BFA in photography from the Massachusetts College of Art and Design.
Dugan's work has been widely exhibited and is in the permanent collections of the Smithsonian National Portrait Gallery, the International Center of Photography, the Museum of Fine Arts, Boston, the Museum of Fine Arts, Houston, the RISD Museum, the Museum of Contemporary Photography, the Harvard Art Museums, the St. Louis Art Museum, and many others throughout the United States.
Dugan's monographs include To Survive on This Shore: Photographs and Interviews with Transgender and Gender Nonconforming Older Adults (Kehrer Verlag, 2018) and Every Breath We Drew (Daylight Books, 2015). She is the recipient of a Pollock-Krasner Foundation Grant, an ICP Infinity Award, and was selected by the Obama White House as an LGBT Artist Champion of Change. She is represented by the Catherine Edelman Gallery in Chicago, IL. www.jessdugan.com
Every Breath We Drew (2011-present) explores the power of identity, desire, and connection through portraits of myself and others. Working within the framework of queer experience and from my actively constructed sense of masculinity, my portraits examine the intersection between private, individual identity and the search for intimate connection with others. Rather than attempting to describe a specific identity or group – the gender identity and sexual orientation of the individuals varies – Every Breath We Drew asks larger questions about how identity is formed, desire is expressed, and intimate connection is sought.
Cheryle St. Onge – Calling the Birds Home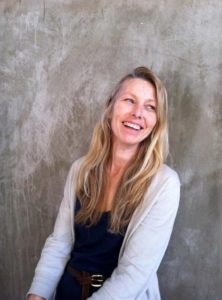 Cheryle St. Onge, a 2009 Guggenheim Fellow, is the only child of a painter and a physicist. Her work explores the curiosities of how art and science intersect. She received a BFA from Clark University and an MFA from Massachusetts College of Art, where she began working with an 8 x 10 inch view camera. In 1998 after the birth of her third child, she began, Natural Findings, a body of work that examines the familial nature of our innate ties to the natural world. St. Onge's work has been widely exhibited and is in numerous collections Portland Museum of Art, Portland OR, Museum of Fine Arts, Houston, TX and The University of New Mexico Art Museum, Albuquerque, NM. She is the recipient of multiple fellowships and grants. In 2016 her photographs were included in Fraction of a Second, co-published by Radius, Fraction Magazine, 516 ARTS, and UNM Art Museum.She lives in New Hampshire and summers aboard a boat off the coast of Maine with her family.
cherylestonge.com
Calling the Birds Home is a photographic exchange of the energy of life—the give and take of the familial between mother and daughter who have lived side by side on the same New Hampshire farm for decades. Our love was mutual and constant. In 2015 my mother developed vascular dementia, and with that began the loss of her emotions and her memory and the relationship of mother and daughter as we have known it for nearly 60 years. In my mother's earlier life, she was a painter and then in the final decades she began to carve birds. A carving would begin with her vast knowledge of birds, her research and then after whittling away at chunks of wood. My mother would eventually offer up an exquisite painted out chickadee or barred owl, life size and life like.
I began to photograph her with any camera in reach—an iPhone or an 8×10 view camera as a distraction from watching her fade away, as a counterbalance to conversation with her about death, as a means to capture the ephemeral nature of the moment and of life. I needed happiness and light, and to share the images with others I love.
I started to share the images, first with friends, then on social media. Now, people want to tell me their stories and they want to hear mine. It's a beautiful back and forth, much like a true portrait.
Because of the dementia, my mother and I no longer can have conversations. But we do still have a profound exchange through photography. She must recall our history and the process of picture making because she brightens up and is always ready to be photographed. My mother does her best and I do mine. And then in turn, I give the pictures away to anyone who will look. It is an excruciating form of emotional currency.
Bryan Thomas – Sunrise/Sunset
Bryan Thomas is a Brooklyn-based photographer and a recent recipient of The Magenta Foundation's Flash Forward Award. Bryan graduated from Dartmouth College and worked at GQ Magazine before returning to graduate school and earning his Master of Arts at Ohio University's School of Visual Communication. His self-published zine "The Sea in the Darkness Calls," is held in the libraries of the San Francisco Museum of Modern Art, the Amon Carter Museum of American Art, and the Museum of Fine Arts Houston and, in 2017, the work was recognized by Corey Keller, Curator of Photography at the San Francisco Museum of Modern Art, in CENTER's Curator's Choice awards. His work has also been recognized by PDN's Photo Annual, American Photography, and the NPPA's Best of Photojournalism as well as exhibited at the Aperture Gallery (NYC), The Museum of The City of New York (NYC), and The Getty Images Gallery (London). Bryan is a regular contributor to The New York Times and has been published by The New Yorker, TIME, Harper's Magazine, Bloomberg Businessweek, Topic.com, Newsweek, The Wall Street Journal, CNN, National Public Radio (NPR), Frontline (PBS), and Harper Collins, among others. www.bryanthomasphoto.com
In the wake of the tragedy in Parkland, Florida, the students at Marjory Stoneman Douglas High School courageously reinvigorated the debate about gun control in the United States. Often lost in the aftermath of mass shooting events however is the stubborn fact that everyday gun violence still accounts for the majority of gun-related deaths in the United States and no segment of the US population feels this more than African American communities across the country. According to the CDC, although African Americans only make up 14 percent of the US population, they account for 57 percent of gun homicide victims. For African American men, ages 15 to 34, there is no cause of death more likely than one that involves a gun. In her 2015 New York Times article, "The Condition of Black Life is Mourning," the poet Claudia Rankine starkly commented, "Though the white liberal imagination likes to feel temporarily bad about black suffering, there really is no mode of empathy that can replicate the daily strain of knowing that as a black person you can be killed for simply being black." Nowhere is Rankine's "condition of black life" more represented than in the custom t-shirt shops of cities such as Chicago, New Orleans, Baltimore, and Miami. In shops across the country, the "Rest in Peace" shirt—custom-made, memorial t-shirts celebrating the life of those lost to gun violence—is a staple of daily life. "Sunrise/Sunset" is a portrait-based project that captures the phenomenon of "Rest in Peace" t-shirts through portraits of loved ones who've purchased them in an attempt to visualize the effects of gun violence beyond a singular event, briefly displayed in a late-night news chyron, but instead an accumulation of events that shapes communities in profound and unexpected ways. This body of work seeks to explore the ways in which a simple t-shirt has been transformed into a symbol of the ubiquity of the gun violence that disproportionally plagues African American communities as well as an act of protest against the ways in which African American lives are often misrepresented and, sometimes, entirely forgotten after acts of gun violence. Beneath beautified pictures of brothers, sisters, daughters, and sons, the words "Sunrise" and "Sunset," alongside the date of a birth and a death, not only memorialize a life cut short, they also give life to a form of protest, worn daily for years to come, of the circumstances that lead to that life's end; an everlasting symbol fighting against America's structural impulse to look away.
Thank you to our 2019 Jurors!
Elizabeth Avedon – Photo Book and Exhibition Designer, Writer and Curator
Jessica Dimson – Deputy Photo Editor at the New York Times
Paula Tognarelli – Executive Director of the Griffin Museum of Photography
Stop by the exhibition of work by the 2019 Winner and Finalists at the Griffin Museum of Photography from October 1-20, 2019. There will be an awards reception on the evening of October 10, 2019 7 PM – 8:30 PM at the museum that is free and open to the public. Join us!
The Mission
Arnold Newman had an insatiable fascination with people and the physical world around him. In his work, he constantly explored the boundaries of portraiture and embodied the spirit of artistic innovation. He was also a passionate teacher–he taught at Maine Media Workshops + College every summer for over 30 years.  In honor of Arnold's legacy as both a photographer and mentor, The Arnold Newman Prize for New Directions in Photographic Portraiture recognizes excellence in a new generation of photographers by awarding $20,000 to a winning photographer and elevating the work of the winner and three finalists in press and through an exhibition at the Griffin Museum of Photography. The prize, the second largest in the United States, is designed to assist the winner in continuing the pursuit of their work and to serve as a launching pad for the next phase of their careers.
The 2020 Call for Entries will open in the Summer of 2020.
History of the Prize
The prize was established in 2009 by the Arnold and Augusta Newman Foundation. Maine Media Workshops + College has proudly administered the prize since 2016. Beginning with the 2017 prize, three finalists are selected each year in addition to the winner. Maine Media partnered with the Griffin Museum of Photography to host an annual exhibition of work by the winner and finalists in 2018.
Since 2009, nine artists have been awarded the prize:
You can view the 2018 ANP Press Kit here.
ARNOLD NEWMAN AND MAINE MEDIA WORKSHOPS
Arnold Newman began his relationship with Maine in the late 1970's, traveling from his home in New York City each summer to join a host of other renowned photographers in Rockport, who were teaching at the Maine Photographic Workshops, now known as Maine Media Workshops. For Arnold, Maine was a place of inspiration and rejuvenation and the Workshops a place to see old friends, be immersed in photography and share his work and experiences through teaching. He never came to Maine for just his workshop; it was always a longer stay. For more than thirty years, Arnold and his wife Augusta were vital influences among the Workshops community.
I first met Arnold at the Workshops in the summer of 1990. On a hot summer night, I sat in the crowded Union Hall Theater to listen to his lecture, and see the images illustrating his long and extraordinary life as a photographer. It was a lecture he would give every year, and each year, he would begin by asking the young photographers in the audience if they knew of the notable subjects in his photographs – always imploring that we must know our history, telling his audience, "we learn from the past."
It would be a very long lecture. Arnold loved to tell stories. His stories are pretty hard to beat – how many people can share with you their personal account of photographing the man responsible for curing polio or, every President since Truman? Photographing Otto Frank, the father of Anne Frank, on the day the Anne Frank House opened to the public or­ nearly every artist of note in the 20th century? About spending a day with Picasso? Being with Arnold was like being with a walking, talking history book.
I, like so many others in that crowded Union Hall Theater for Arnold's slide show, was captivated by the way each image appeared to emerge from the innermost essence of the sitter. These were not ordinary pictures of people. Rather, they evinced the spirits of individuals engaged in their various pursuits, their innermost psyches, and their most honest moments. He has provided the world some of the most memorably significant and truest depictions of important figures in the areas of politics, sciences, and of course, the arts. For many admirers of these subjects, Arnold's are the quintessential images.
During his extended visits to the Workshops, Arnold would act as an unofficial artist­ in­ residence. Many would enjoy the company of Arnold and Augusta for meals under the dining tent, where Arnold would regale his listeners with yet more stories. After all, he had a lifetime of extraordinary experiences to share! Frequently, Arnold would ask young photographers to come sit with him and would ask to see their work. On more than one occasion, one of those informal portfolio reviews launched the career of a now well­ regarded photographer.
Arnold was always a teacher, when he was in the classroom, delivering a lecture, or even just sharing a meal. To learn from Arnold, was to learn from a great master of craft, a visionary photographer and genuinely learned man. He helped many understand, in a most profound way, what it is to be an artist. I am now a teacher. My students know that I do so love to tell "Arnold" stories, stories of my time working with him and to recount his many stories as a way to teach history. To a great extent, it was through these stories that I learned.
The life and work of Arnold Newman have had tremendous impact on the world, on those who know him only through his photographs as well as on those who have had the great fortune to know him personally. He shared with the world his keen observations of the great figures in our history; now, he is a part of that history, and an indelible part of the history of the Workshops.
~ Elizabeth Thomsen Greenberg, Rockport, March 2010