Once Upon a Time
Various
November 18 – February 19, 2022
Reception January 9, 2022 4 PM
The Exhibitors for Once Upon a Time are:
Mary Aiu, Jan Arrigo, Joan Barker, Carson Barnes, Andrea Birnbaum, Meg Birnbaum, Lora Brody, Sally Chapman, Diana Cheren Nygren, Jaina Cipriano, Cheryl Clegg, Ashley Craig, L. Aviva Diamond, Suzette Dushi, Steven Edson, Diane Fenster, Kev Filmore, Alexa Frangos, William Franson, Carole Glauber, Nadide Goksun, Elizabeth Greenberg, Sarah Hadley, Maureen Haldeman, Julie Hamel, Joan Haseltine, Sandy Hill, Mark Indig, Carol Isaak, Leslie Jean-Bart, Diana Nicholette Jeon, Marcy Juran, Asia Kepka, Karen Klinedinst, Anne Kornfeld, Anna Litvak-Hinenzon, Marcia Lloyd, Joni Lohr, Bruce Magnuson, David McCain, George McClintock, Yvette Meltzer, Ralph Mercer, Judith Montminy, Charlotte Niel, Steven Parisi-Gentile, Ave Pildas, Russ Rowland, Ellen Royalty, Lisa Ryan, Nathalie Seaver, Sarah Silks, Felice Simon, Elin O'Hara Slavick, Zachary Stephens, Vicky Stromee, Stefanie Timmermann, Leanne Trivett, Vicki Whicker, Suzanne Williamson, Dianne Yudelson, Nina Weinberg Doran, Joanne Zeis, Mike Zeis and Charlyn Zlotnik
This exhibition in our Lafayette Gallery is to be called Once Upon a Time.
We were looking for photographs that inspire story telling. It could be fiction. It could be fact. We were looking for photographs that are fodder for formulating a narrative.
From photographs chosen for the Once Upon a Time exhibition for the wall at our Lafayette City Center Passageway Gallery, our audience and invitees will then be asked to visit the exhibition, and write stories inspired from a photograph in the Once Upon a Time exhibition and to submit the stories to the Griffin Museum. Where the submissions of writings will be sent will be described at a later time. We will invite selected authors of stories (chosen by jurors Cassandra Goldwater and Jill Frances Johnson) to read or speak their stories in an event with the photograph (that influenced the story) as backdrop. We will also invite area schools (all levels) and colleges to participate in the writing exercises as well as the general public.
There will be 3 cash awards of $100 chosen from photographs and 3 cash awards chosen by writing juror(s) from written narratives. The award money is from an anonymous donor.
The jurors for the writing exercises are Cassandra Goldwater and Jill Frances Johnson.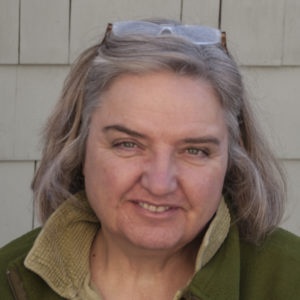 Cassandra Goldwater is a former adjunct professor at Lesley University where she taught Creative Nonfiction, freshman English and survey literature classes to undergraduates for almost 10 years. Additionally, she mentored students in the Low Residency MFA program in word image projects. Partnering with Karen Davis, she co-taught Word Image in the extension program at Lesley. She holds an MFA from Lesley University, an MBA from Simmons College, and a BA from the University of New Hampshire.
Goldwater's commentary on the photographic work of Jennette Williams and Hellen van Meene appeared in the Women's Review of Books. Her essay "Then What?" was published in the former online journal Perceptions.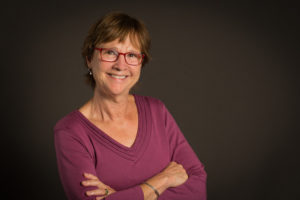 Jill Frances Johnson is the Assistant Nonfiction Editor at Solstice Literary Magazine. Jill earned her MFA in Creative Nonfiction at Lesley University in Cambridge, MA in 2017 after graduating from Smith College in the Ada Comstock Scholars Program for nontraditional (older!) students. Her work appears in Under the Gum Tree and Clockhouse and SolsticeLitMag. Her current project is a memoir Water Skiing in Kashmir about her expat life during the '60's.
Jill blogs at vermontwritercooks and @jillvtbrat on Twitter and Instagram. She divides her time between the green hills of Vermont and the artsy city of St Petersburg, Fl.