The 2018 Arnold Newman Prize Exhibition
Newman Awardee Viktoria Sorochinski and Finalists Juul Kraijer, Francesco Pergolesi and Donna Pinckley
October 9 – October 13, 2018
Reception October 11, 2018 7- 8:30 PM
Gallery Talk 6:15 PM
Award Presentation 7:30 PM
About the Prize
Arnold Newman had an insatiable fascination with people and the physical world around him. In his work, he constantly explored the boundaries of portraiture and embodied the spirit of artistic innovation. He was also a passionate teacher–he taught at Maine Media Workshops + College every summer for over 30 years, inspiring hundreds of artists and sharing wisdom like, "we make photographs with our hearts and with our minds." In honor of Arnold's legacy as both a photographer and mentor, The Arnold Newman Prize for New Directions in Photographic Portraiture recognizes excellence in a new generation of photographers by awarding $20,000 to a photographer whose work demonstrates a compelling new vision in the genre of portraiture. The prize, the second largest in the United States, is designed to assist the winner in continuing the pursuit of their work and to serve as a launching pad for the next phase of their careers.
Maine Media Workshops and College and the Arnold and Augusta Newman Foundation present the Arnold Newman Prize. Established in 2009 the prize is generously funded by the Arnold and Augusta Newman Foundation and proudly administered by Maine Media Workshops + College.
You can view the 2018 ANP Press Kit here. Please direct any press questions to lbrotz@mainemedia.edu.
2018 Award Winner Viktoria Sorochinski with "Daddy"
2018 Finalist Juul Kraijer with "Muse"
2018 Finalist Francesco Pergolesi with "Heroes"
2018 Finalist Donna Pinckley with "Sticks and Stones"
2018 Arnold Newman Award Winner – Viktoria Sorochinski with "Daddy"

Viktoria Sorochinski is a Ukrainian-born Canadian artist currently working and living in Berlin, Germany. Sorochinski acquired her Masters of Fine Arts from New York University in 2008. In the past ten years she has had nearly 60 exhibitions in 18 countries throughout Europe, North and South America, and Asia. Sorochinski's work is published and reviewed in over 70 international publications including her monograph "Anna & Eve" published in Germany by Peperoni Books in 2013. She is also a winner and finalist of numerous international competitions, fellowships and awards, such as Leica Oskar Barnack Award, Lucie Award (IPA-Discovery of the Year), LensCulture Exposure Award/Emerging Talent Award, Felix Scholler Award, Visible White Photo Prize (Celeste Prize), Magenta Flash Forward, PDN Photo Annual, J.M.Cameron Award, Voies Off Arles Award, Review Santa Fe, Descubrimientos PHE, BluePrint Fellowship and Canada Council for the Arts Grant among others.
Statement on "Daddy"
"Daddy" is a long term, narrative project that dwells in between documentary and fiction. Notwithstanding the staged quality of this project, it is a true story of a relationship between father and daughter (Andrew and Lucie) whom I first met in New York in 2008 and whom I follow since 9 years. All the scenes in "Daddy" project are inspired by my conversations with Andrew – conflicted young man who has decided to have a child when he was 20 years-old. During these conversations, he has generously shared with me his most concealed thoughts, feelings, fantasies and fears. The young father was going through a complex psychological conflict with himself. His unfulfilled wish to have a son turned into an unexpected reality where he has to bring up a daughter. Dealing with his own childhood memories and unsettling relationship with his own father he is overwhelmed by his weaknesses and fears, struggling with the fact that he has to be the role model for his child. Using a fiction-like, playful approach allowed me to talk about deep personal issues and psychological tensions that would have otherwise stayed behind closed doors.
In addition to the photographs, I have recorded "Daddy's Confession" 2012 – a video that features the father's monolog where he reflects on his ambivalent state of mind. viktoria-sorochinski.com
"I'm truly thrilled and honored to be the winner of the Arnold Newman Prize for New Directions in Photographic Portraiture 2018! The recognition of my work by this prestigious award is one of the greatest achievements in my career as an artist-photographer to date. For many years Arnold Newman's masterful photographic portraiture has been an inspiration for me. I feel really overwhelmed and thankful to the judges for selecting my project as the winner. I have worked on the series DADDY for nearly 10 years and I care deeply about this work and the subject of father-daughter relationships that it portrays. I am really happy that this work is going to get wide exposure thanks to the Arnold Newman Prize." – VS
2018 Finalist – Juul Kraijer with "Muse"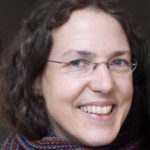 Juul Kraijer was born in 1970 in The Netherlands. She lives and works in Rotterdam.
In the twenty years since she graduated from art school, Juul Kraijer's meticulous, exploratory methods have yielded an authentic, consistent oeuvre of predominantly drawings, and several sculptures and videos. Her work has been shown widely and is in the collection of many mainly European museums.
Recently she has concentrated on making photographs, expanding and deepening her photographic universe with characteristic single-mindedness. juulkraijer.com
2018 Finalist – Francesco Pergolesi with "Heroes"

Francesco Pergolesi was born in Venice in 1975.  After a law degree he decided to dedicate his life entirely to photography and installations. His work explores the territory of memories. Every shot is a theater scene. He lives and works between Rome and Barcelona. He is represented by the Catherine Edelman Gallery, Chicago. francescopergolesi.com
2018 Finalist Donna Pinckley with "Sticks and Stones"
Donna Pinckley was born in Louisiana and has lived in the South all her life. Her work has dealt with the human condition and the intimate relationship between the subject and her audience and has evolved into her current body of work that deals with racism. She received a Bachelor of Fine Arts in photography from Louisiana Tech University and a Master of Fine Arts in photography from University of Texas at Austin.
She has received Visual Artist Fellowships from the Mid-America Arts Alliance/NEA and the Arkansas Arts Council. Her work has been exhibited nationally and internationally in over 200 solo/juried shows and included in several public collections, such as the Ogden Museum of Southern Art in New Orleans, Louisiana, the University of VeraCruz at Xalapa, VeraCruz, Mexico, and the Photographic Collection at the Harry Ransom Center, University of Texas at Austin.
In 2017, she received the Beth Block Honorarium from the Houston Center for Photography's Member's Show and in 2016, she was the first recipient of the Josephine Herrick Photography Award for combining photography with social justice. Also, that year, she was selected for PhotoLucida's Critical Mass Top 50 exhibition. In both 2015 and 2014, she won Honorable Mention in the Black and White Spider Awards and in 2013, she won third place at The International Photography Awards. She has been published in GEO Germany, Black and White (UK), The Photo Review magazine, Photography Quarterly and the online   publications, www.slate.com and www.theguardian.com and www.huffingtonpost.com. She is currently Professor of Art at the University of Central Arkansas. donnapinckley.com