Ties That Bind | Threaded Narratives
Carolle Benitah, Astrid Reischwitz, JP Terlizzi
Ties that Bind stitches together three unique visions looking at the idea of family and the rewriting of history, myth and personal narratives. These artists work with images and objects, including various materials, with the addition of stitching on found images, personal family photos. Each artist finds ways to change the script, rewrite what has been lost and gain clarity of vision.
We are pleased to bring together three artists each looking at family ties in unique ways.
Carolle Benitah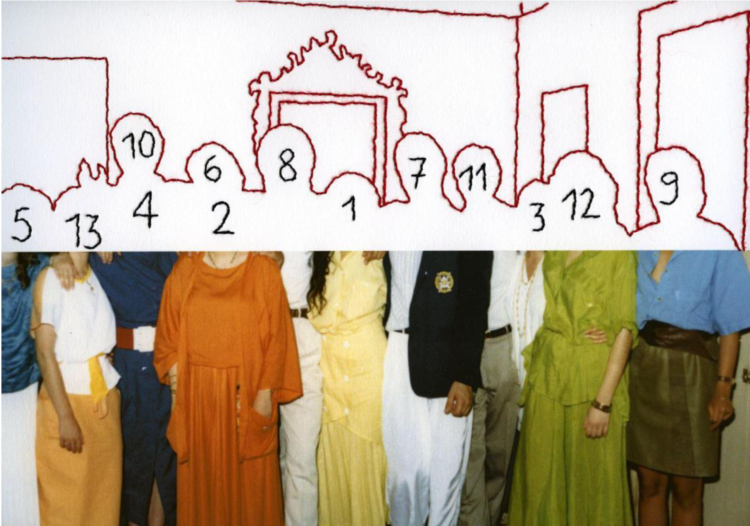 French Moroccan photographer Carolle Bénitah, who worked for ten years as a fashion designer before turning to photography in 2001, explores memory, family and the passage of time. Often pairing old family snapshots with handmade accents, such as embroidery, beading and ink drawings, Bénitah seeks to reinterpret her own history as daughter, wife, and mother.
The work of Carolle Bénitah has been published in magazines such as Leica World, Shots Magazine, Photos Nouvelles, Spot, Center for Photography Houston, Foto Noviny, and Lens Culture, among others.  Carolle Bénitah was born in Casablanca (Morocco) and graduated from the Ecole de la Chambre Syndicale de la Couture Parisienne (Paris).  Her series Photos-Souvenirs  was also selected to exhibit in FotoFest's 2014 Discoveries of the Meeting Place showcase of past Biennial portfolio reviews. We thank Corinne Tapia and Sous Les Etoiles Gallery for working with the museum to showcase Carolle's works.
Astrid Reischwitz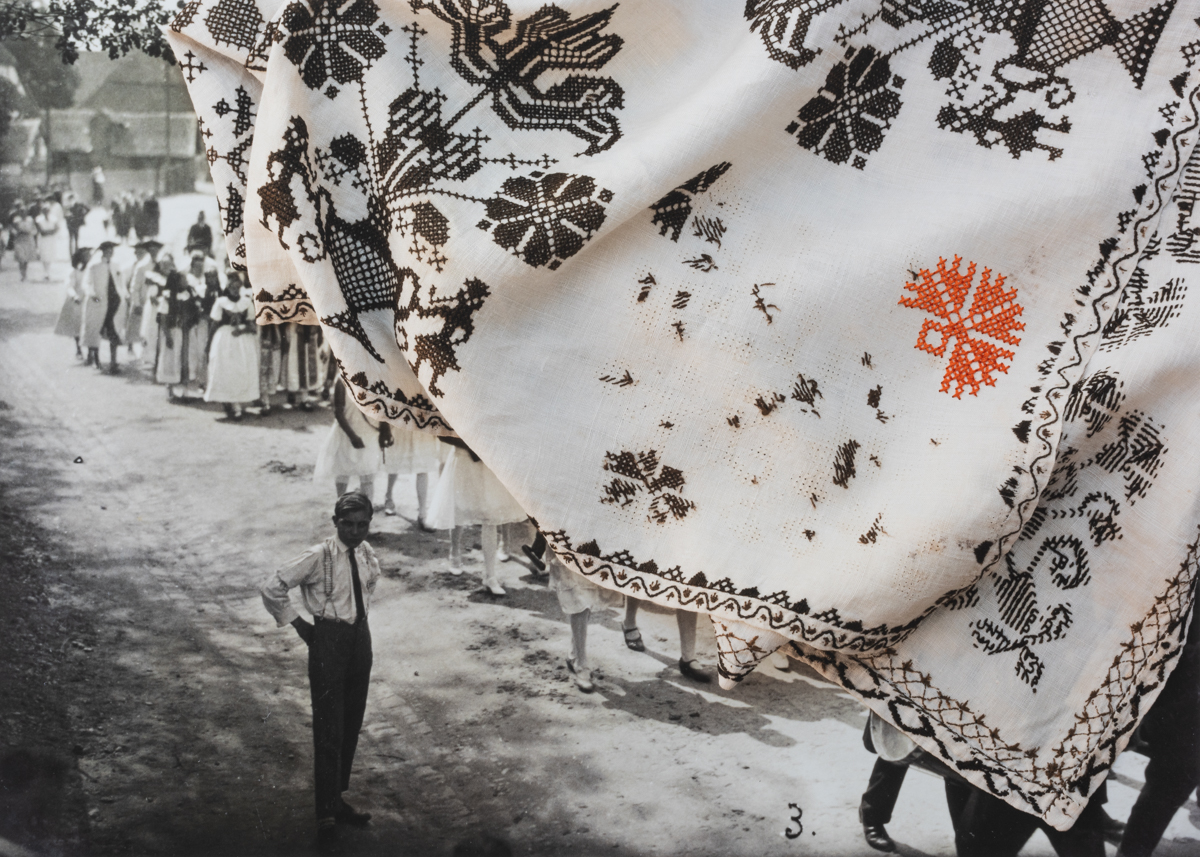 Astrid Reischwitz is a lens-based artist whose work explores storytelling from a personal perspective. Using keepsakes from family life, old photographs, and storytelling strategies, she builds a visual world of memory, identity, place, and home. Her current focus is the exploration of personal and collective memory influenced by her upbringing in Germany.
Reischwitz has exhibited at national and international museums and galleries including Newport Art Museum, Griffin Museum of Photography, Danforth Art Museum, Photographic Resource Center, The Center for Fine Art Photography (CO), Rhode Island Center for Photographic Arts, Center for Photographic Art (CA), FotoNostrum, Dina Mitrani Gallery and Gallery Kayafas.
She has received multiple awards, including the 2020 Griffin Award at the Griffin Museum of Photography and the Multimedia Award at the 2020 San Francisco Bay International Photo Awards. Her series "Spin Club Tapestry" was selected as a Juror's Pick at the 2021 LensCulture Art Photography Awards and is the Series Winner at the 2021 Siena International Photo Awards. She was a Photolucida Critical Mass Top 50 photographer in 2021, 2020, 2019, and 2016; and is a Mass Cultural Council 2021 Artist Fellowship Finalist in Photography.
Her work was featured in Fraction Magazine, Lenscratch, LensCulture, What Will You Rembember?, Wired Japan, Il Post Italy, P3 Portugal, Aint-Bad Magazine, The Boston Globe, NRC Handelsblad Amsterdam, as well as other media outlets.
JP Terlizzi
JP Terlizzi is a New York City photographer whose contemporary practice explores themes of memory, relationship, and identity. His images are rooted in the personal and heavily influenced around the notion of home, legacy, and family. He is curious how the past relates and intersects with the present and how the present enlivens the past, shaping one's identity.
Born and raised in the farmlands of Central New Jersey, JP earned a BFA in Communication Design at Kutztown University of PA with a background in graphic design and advertising. He has studied photography at both the International Center of Photography in New York and Maine Media College in Rockport, ME.
JP's work has been exhibited widely in galleries including shows at The Center for Fine Art Photography, Vicki Myhren Gallery at the University of Denver, The Grin Museum, Tilt Gallery, Panopticon Gallery, Candela Gallery, The Los Angeles Center of Photography, University Gallery at Cal Poly, and The Berlin Foto Biennale, Berlin, Germany, among others.
His solo exhibits include shows at Foto Relevance Gallery (August, 2020) The Rhode Island Center for Photographic Arts, Cameraworks Gallery in Portland, OR and Soho Photo Gallery in Manhattan.