The New England Portfolio Reviews (NEPR) are back in person!
The Griffin Museum of Photography and the Photographic Resource Center (PRC) are once again teaming up to bring you a day of portfolio reviews this fall.
Join us on October 1st from 9.30am – 4pm for a day of conversations between industry professionals and our creative community. We are inviting many of the region's finest curators, gallerists and consultants for one on one sessions with forty photographers.
Each participant will have five (5) 25 minute reviews in either a morning session (9.30am to 12pm) or the afternoon session (1.30pm to 4pm)
Online registration will open on August 5th, 2022.    $350 for (5) 25 minute conversations.
Morning Session  |  9.30 am  to 12pm                  Afternoon Session |  1.30pm to 4pm  
Confirmed Reviewers for this special event. More will be added and all are subject to change
Museum Professionals
Karen Haas, Lane Senior Curator of Photographs at Museum of Fine Arts, Boston, MA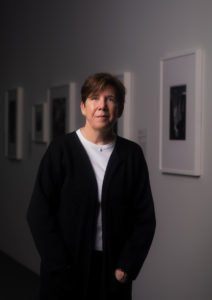 Karen Haas has been the Lane Curator of Photographs at the Museum of Fine Arts, Boston since 2001, where she is responsible for a large collection of photographs by American modernists, Charles Sheeler, Edward Weston, Ansel Adams, and Imogen Cunningham. The Lane Collection numbers more than 6,000 prints and ranges across the entire history of western photography. Before coming to the MFA, she held various curatorial positions in Boston-area museums and private collections, including the Isabella Stewart Gardner Museum, the Boston University Art Gallery, and the Addison Gallery of American Art in Andover. She has a BA in Art History from Connecticut College; an MA in the History of Photography at Boston University; and has taught the history of photography at both Boston University and Boston College. Her MFA activities include exhibitions, such as Make Believe; Ansel Adams in Our Time; (un)expected families; Charles Sheeler from Doylestown to Detroit; Imogen Cunningham: In Focus; Gordon Parks: Back to Fort Scott; Edward Weston: Leaves of Grass; and Bruce Davidson: East 100th Street. She has just completed a book on the early work of Edward Weston, and her other publications include An Enduring Vision: Photographs from the Lane Collection; Common Wealth: Art by African Americans in the Museum of Fine Arts, Boston; Ansel Adams; and The Photography of Charles Sheeler: American Modernist.
Denise Froehlich – The Maine Museum of Photographic Arts,  Director and Curator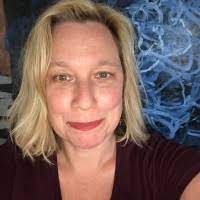 Denise Froehlich is the director, curator and co-founder of MMPA. She is also a professor of photography and has taught photography, film and Art History at numerous academic institutions including: Bates College, College of the Atlantic, University of New England and New England School of Art and Design/Suffolk. Denise's photographic images can be found in museums, academic institutions as well as private collections around the world. She is also a member of the Association of Academic Museums and Galleries/AAMG and the New England Museum Association/NEMA.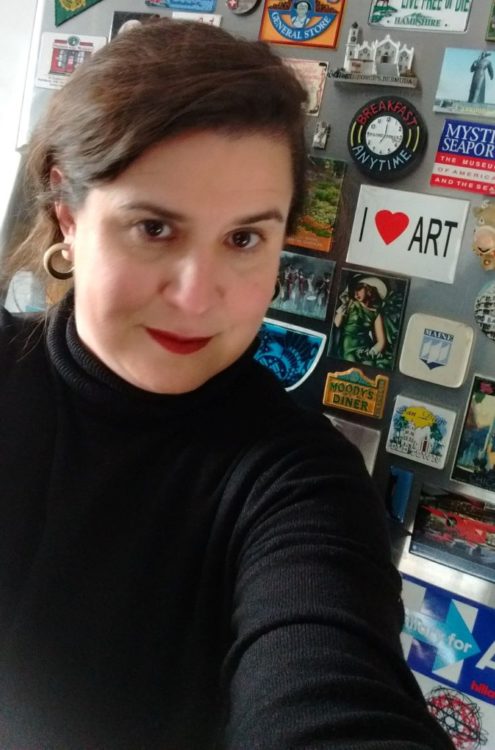 Jessica Roscio –  Danforth Art Museum at Framingham State University, Director and Curator
Jessica Roscio joined Danforth Art Museum at Framingham State University in 2011, was appointed Curator in 2015, and became the Director in 2020. Selected exhibitions include The Memory Palace: Domesticity, Objects, and the Interior; Beautiful Decay, Dressed, Family Circle, Barbara Swan: Reflected Self; and Lois Tarlow: Material Vocabulary. Prior to the Danforth, Roscio held positions at the National Museum of Women in the Arts, Washington, D.C., and the Museum of Fine Arts, Boston. She taught courses at Emerson College and Suffolk University, and has been a regular contributor to Aspect Initiative, an online gallery focusing on contemporary photography in New England. Roscio has an MA in Art History from the University at Buffalo and a Ph.D. in American Studies, with a focus on the History of Photography, from Boston University.
Megan Horn, Newport Art Museum, Newport RI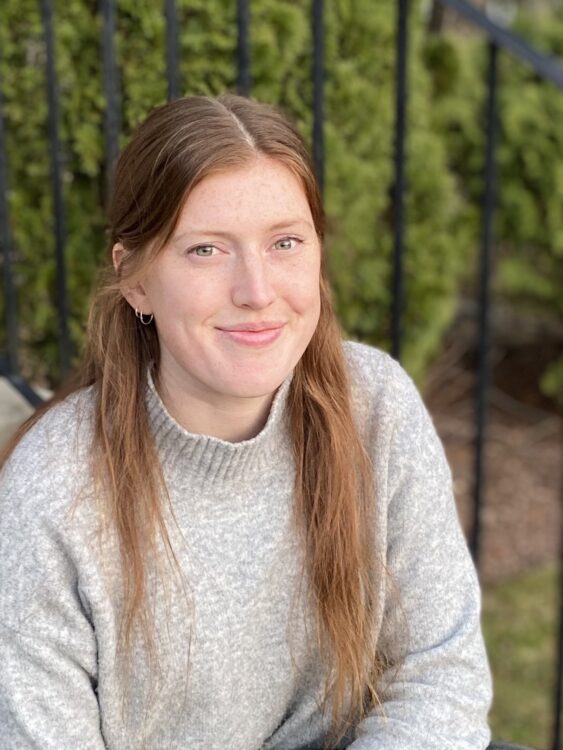 Megan Horn is the curatorial assistant at the Newport Art Museum. Since arriving at the Newport Art Museum, she has collaborated with the curatorial team and exhibiting artists to help realize the Museum's exhibitions. While at the Museum she has also curated the exhibitions Above/Below (2022), Light and Presence: Richard Benson's "The Touro Synagogue" (2021) and co-curated Donna Ferrato: Selections from "Living with the Enemy" with Senior Curator, Francine Weiss. Megan earned her BA in Art History from Vassar College in 2019.
Lillian Hsu, Director of Public Art and Exhibitions, Cambridge Arts Council
Devon Zimmerman, Associate Curator of Modern and Contemporary American Art at the Ogunquit Museum.
Gallerists
Arlette Kayafas, Gallery Kayafas, Boston, M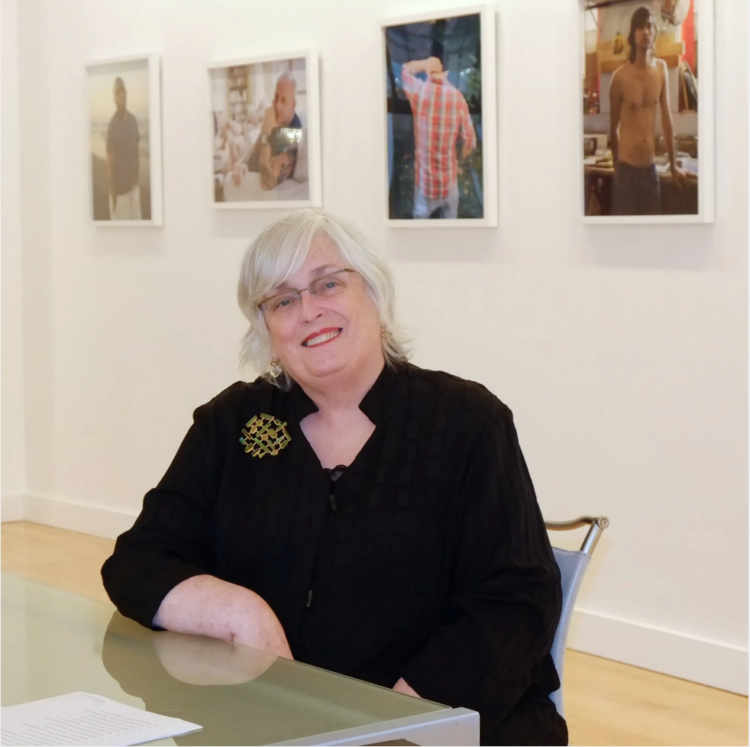 Arlette Kayafas opened Gallery Kayafas in 2003 in Boston's then new gallery district in the South End. The gallery exhibited photographs from renowned photographers often pairing them with new emerging artists. Kayafas and her husband, Gus, have been collecting photography for more than five decades and the gallery only shows work that she would consider adding to the collection.
In 2012, the gallery expanded its programming to include contemporary paintings, installation, works on paper, sculpture, and video while maintaining its focus on photography.
Kayafas believes that the work shown in the gallery must engage perceptually while having a rigorous underlying message – the artist's voice.  Arlette selects artists who have strong insights and are committed to articulating them through their work. One of the gallery's missions is to offer a platform for the artist to be heard and visitors to have an experience which brings about thoughtful attention.
Greig Cranna, Bridge Gallery, Cambridge, MA
Greig Cranna is a professional photographer and the owner of BRIDGE Gallery in North Cambridge, Massachusetts. Born in Vancouver, British Columbia, he eventually settled in New York City where he began his photography career in 1976. His clients in New York included The Council on Foreign Relations, The Japan Society, The International Typeface Corporation and ABC News, and the U.S. Dept. of Energy. After relocating to Boston in 1982 he began shooting education, architecture, and agriculture. He's spent over forty years in the Canadian Provinces of Quebec, New Brunswick, Newfoundland and Labrador shooting salmon aquaculture, seabird research, ecotourism and environmental education.
Karen Davis, Davis Orton Gallery, Hudson, NY
Karen Davis of Hudson NY is a teacher, gallerist and photographer. For over 15 years she taught Photography Atelier, a portfolio development course and Marketing for Fine Art Photographers in the Boston area at Radcliffe Institute, Lesley University and, most recently at the Griffin Museum of Photography.
Karen is co-owner and curator of Davis Orton Gallery in Hudson NY, exhibiting photography, mixed media and photobooks of emerging, mid-career and established artists. She has been an invited reviewer of portfolios for the Griffin/CAA Portfolio Reviews, Photolucida in Portland OR, FotoFest in Houston TX and Critical Mass (online/Photolucida).
Her photographs are in the collections of the Center for Photography at Woodstock (CPW) at the Samuel Dorsky Museum of Art, the Lishui Museum of Photography (China) and the Houghton Rare Books Library, Harvard University and can be seen at the Massachusetts Museum of Contemporary Art (MASS MoCA).
Anna Queen, Dowling Walsh, Rockland, ME
Non Profit Arts Organizations
David DeMelim, Founder and Managing Director, RI Center for Photographic Arts, Providence, RI
David DeMelim is the founder and managing director of the Rhode Island Center for Photographic Arts in Providence, RI. David also pursues parallel explorations in printmaking and photography. He earned a BFA from the University of Rhode Island, studying with Bart Parker and Chris Cordes, and has been involved in advancing computer driven printing technology. With a focus on the built landscape and its human connections, DeMelim considers form, weight and proximity in his compositions. He is not interested in capturing a "Kodak moment, but rather a syncopated succession of moments that combine to recall or define an event." Much of his work explores an image's ability to fix a memory through the use of multiple layers and paired images.
Art Consultants –
Julia Reed Betts, Boston Art Inc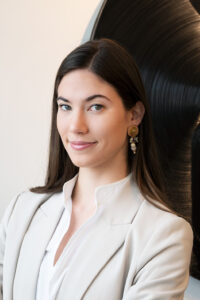 With a passion for art procurement, Julia advises clients on a range of projects in private, corporate, healthcare and public settings. As the former gallery director for Boston Art, she leads with a curatorial vision and strong sensitivity to clients needs. Julia enjoys engaging artists with unique narratives and perspectives to elevate, connect, and activate spaces. Julia uses thoughtful placemaking to create art treatments that contribute to our personal and civic development.
Julia joined Boston Art after graduating from Harvard University with a degree in Art History and Architecture. She developed a strong admiration for art advising and collecting while working internationally at Bernard Berenson's estate in Florence, Italy. In her previous role at Boston Art, Julia oversaw the gallery team which conducts artist research and sourcing, exhibition planning and marketing initiatives.
Allison Nordstrom, Independent Curator and Historian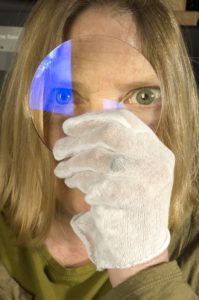 Alison Nordström is an independent curator and historian of photographs based in Cambridge, Massachusetts whose work considers all kinds of photographs and the ways they are used and understood. In addition to ongoing publication and exhibition projects, she is a Visiting Scholar in the Graduate Department of Photography, Lesley University and a curator for the Hamburg Triennial of Photography (2018).
In 2015 and 2016, she was Artistic Director of the Lodz (Poland) Fotofestiwal, and from 2004 to 2013, Senior Curator of Photographs and Director of Exhibitions at George Eastman House.
She has curated over 100 exhibitions of photography, in nine countries, including extensive surveys of landscape, portraiture, journalism and contemporary art as well as important exhibitions and publications on Lewis Hine, Robert Rauschenberg, Pictorialism, and the photographies of colonialism.  She holds a BA in English Literature, an MLS with museum emphasis, and a PhD in Cultural and Visual Studies.
Publications
Elin Spring, What Will You Remember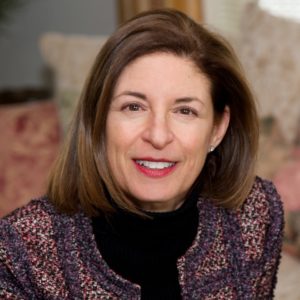 Elin Spring is the founder, editor, and head writer of the photography blog, "What Will You Remember", which includes various art exhibition reviews and artist and curator interviews.  Elin earned her bachelor's degree from Brown University and Ph.D. in Neuroscience from University of Pennsylvania. She contributes to many print and online magazines as well as museum catalogs. Her background in exhibition review has led her to become a juror at photography competitions and a reviewer for portfolios. In 2014, her photography writing was recognized with the Scribe FOCUS Award from the Griffin Museum of Photography. Before the creation of her blog, for over two decades she specialized in professional portraiture in and around Boston.
Suzanne Revy, What Will You Remember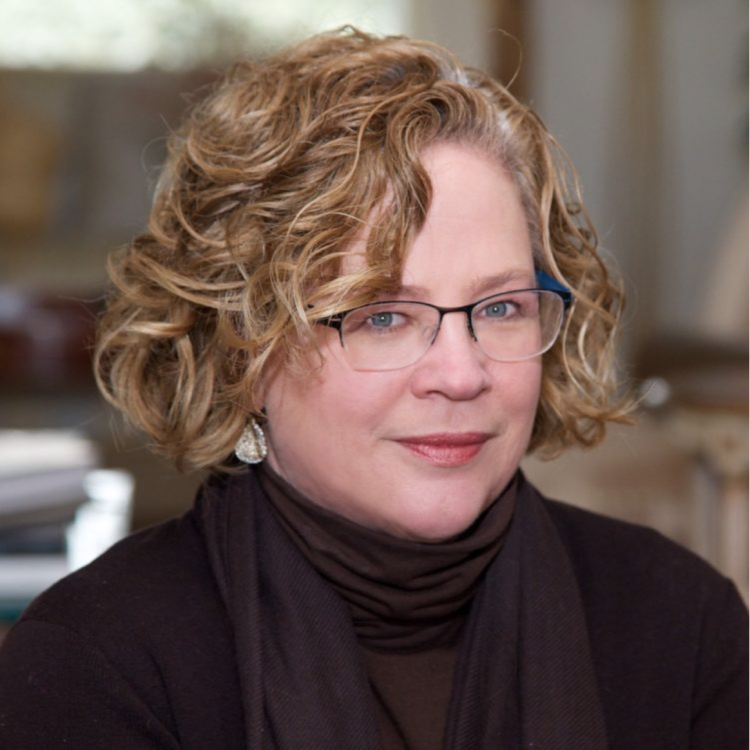 Suzanne Révy is a photographer, writer and educator who earned a BFA from the Pratt Institute in 1984. She worked in editorial and magazine publishing as a photography editor for fifteen years before the arrival of two sons. She created a long term photographic diary of their lives, and earned an MFA from the New Hampshire Institute of Art in 2016. She teaches at Clark University in Worcester, MA., is the Associate Editor at the online photography magazine "What Will You Remember/" and serves on the board of the Photographic Resource Center in Cambridge, MA.
Independent Curators & Educators
Emily Belz, Photographer and  Educator, Lincoln, MA
Emily Belz is a photographer and educator based in Lincoln, MA. Her work focuses on domestic still lifes, and reveals a strong affinity for light, space, and color. Belz has exhibited her photographs both regionally and nationally at venues including the Center for Fine Art Photography; the Griffin Museum of Photography; and the Danforth Museum. She was the recipient of a 2014 artist grant from the Cambridge Arts Council, a 2015 Critical Mass Finalist, and was awarded the Manoog Family artist residency in 2018. In 2019 Belz had solo exhibits at Gallery Kayafas and the Danforth Museum. She is represented by Gallery Kayafas in Boston.
Belz holds a BA in photography and art history from Hampshire College (1997), an MA in art and design education from the Rhode Island School of Design (2009), and an MFA from the New Hampshire Institute of Art (2017). She teaches classes and workshops at the Griffin Museum of Photography in Winchester, MA and Lasell College in Newton, MA.
Edie Bresler
EDIE BRESLER, is an educator and artist keenly interested in the role chance plays in the creation of photographs. A recipient of a Massachusetts Cultural Council fellowship in Photography, Bresler has also received numerous Visual Artist Fellowships from the Somerville Arts Council, a Berkshire Taconic Artist Resource Grant, and a New York Foundation for the Arts fellowship. She is represented by Gallery Kayafas in Boston, and has exhibited at the International Photography Festival, in Pingyao China, the Davis Orton Gallery, Photoville, the Griffin Museum of Photography, the Colorado Center for Photography and the Visual Studies Workshop among many others. Bresler's photographs are part of permanent collections at the Houston Museum of Fine Arts, the Danforth Museum of Art and Polaroid Corporation. Her projects have been featured on Good Morning America, PBS Greater Boston and in the pages of Photograph Magazine, Lenscratch, Slate, Photo District News, Business Insider, Esquire Russia and numerous other publications. She is director of the photography program at Simmons University in Boston.
Meg Birnbaum, Artist, Educator, Graphic Designer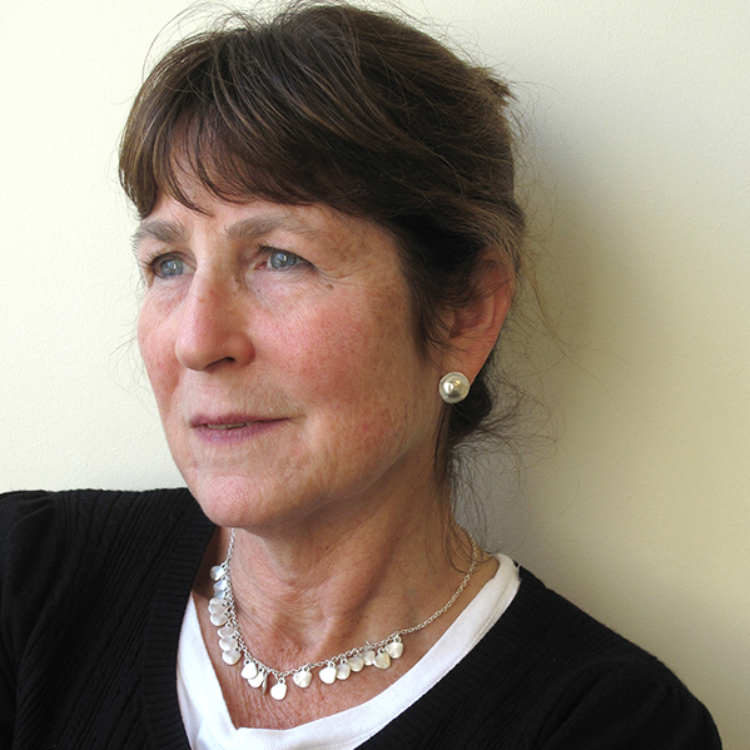 Meg Birnbaum is a fine art photographer, designer and educator. She has had solo exhibitions in Kobe, Japan, the Davis Orton Gallery, NY, Panopticon Gallery, Boston, Corden Potts Gallery, San Francisco, the Griffin Museum of Photography, Lishui China, International Photography Festival, and at the Museum of Art Pompeo Boggio, Buenos Aires during the Biennial Encuentros Abiertos-Festival de la Luz. Her work has been juried into many national and international photography competitions. Birnbaum was an invited exhibitor at Flash Forward Festival 2011 in Boston and was nominated for the 2009 Santa Fe Prize for Photography. Meg is also a graphic designer specializing in publication design. She produces all design collateral for the museum and produces the exhibition catalogs associated with the museum's exhibitions. She is a member of the Griffin Museum's exhibition committee and has been an educator for the Photography Atelier class.
Birnbaum taught illustration at Montserrat College of Art and is teacher of the Photography Atelier and Atelier 2.0 classes at the Griffin Museum of Photography. Her work is held in the permanent collection of the Meditech Corporation, the Museum of Fine Art, Houston, the Lishui Museum of Photography in China and many private collections.
Yorgos Efthymiadis
Yorgos Efthymiadis is an artist and independent curator from Greece who resides in Somerville, MA, and a board member of Somerville Arts Council. He was a Critical Mass finalist in 2018, a finalist for the 2017 Massachusetts Cultural Council Fellowship, and a recipient of the St. Botolph Club Foundation 2017 Emerging Artist Award.He has exhibited nationally and internationally and is represented by Gallery Kayafas Boston. In 2015 he created a gallery in his own kitchen, titled The Curated Fridge (Crusade for Art Engagement Grant Finalist, Winner of the Popular Vote). The idea behind this project is to celebrate fine art photography and connect photographers around the world. There is a guest curator for every show which run on a quarterly basis, free of charge.
Lou Jones –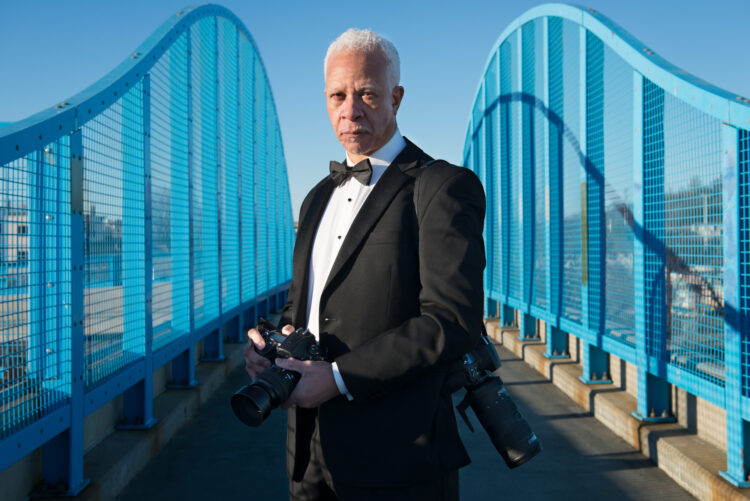 About Lou Jones –  Lou Jones' eclectic career has evolved from commercial to the personal. It has spanned every format, film type, artistic movement and technological change. He maintains a studio in Boston, Massachusetts and has photographed for Fortune 500 corporations, international companies and local small businesses including Federal Express, Nike and the Barr Foundation; completed assignments for magazines and publishers all over the world such as Time/Life, National Geographic and Paris Match; initiated long term projects on the civil wars in Central America, death row, Olympics Games and pregnancy; and published multiple books.
We want to thank our generous sponsor, Digital Silver Imaging, for their continued support of our community of artists.