"When looking at different photographers who have all these different ways of doing it, you can see how they exist in the world. You get a little sense of who they are and how they're thinking. What's going on in this person's head? I want to know more." Emily Kask, photojournalist
The Art of Photojournalism
By Madison Marone
Introduction
The mission of the Griffin Museum of Photography is to encourage a broader understanding and appreciation of the visual, emotional, and social impact of photographic art. As an Exhibitions Assistant for the museum, I've been inspired to interpret Arthur Griffin's photography with a contemporary eye. My intention is to highlight and provide context for his work so viewers may experience it in new and exciting ways.
Illuminating the Archive of Arthur Griffin: Photographs 1935-1955, views the region's cultural heritage, traditions, and aesthetic through the lens of Griffin's lesser-known work. The six-part exhibition explores how photography affects the way we relate to and understand the past. Each exhibit features historical, sociological, and creative interpretations of photographs from the museum's collection. This installment focuses on the relevance of his time as a photojournalist.
Arthur Griffin's legacy lives on through the Griffin Museum of Photography. He is remembered as a successful photographer for the Boston Globe and a New England photojournalist for Life and Time magazines. Griffin was a pioneer in the use of color film, providing the first color photos to appear in the Saturday Evening Post. His work captures the essence and vibrancy of mid-20th century New England.
The adage, "a picture is worth a thousand words," encapsulates the basis of photojournalism: the art of telling a story through photographs. Griffin spent many years as a photojournalist covering human interest stories, politics, celebrities, and sports. These photographs were printed in newspapers and magazines distributed locally and across the nation.
The following images are separated into sections covering three major themes present in Griffin's work: capturing emotion, composing energetic shots, and establishing a sense of place. The exhibit features insights from Emily Kask, a contemporary New Orleans-based photojournalist whose work is featured in papers such as the New York Times and Washington Post. She shares her thoughts on documenting sensitive moments, the creative process, and growing as a photographer. Each section begins with an interview excerpt to gain insight into the perspective of a photojournalist.
Capturing Emotion
Madison: How do you capture emotion in your shots? What do you do to make people feel comfortable?
Emily: In terms of working past those awkward and sensitive moments, it's really about intention and being honest with people about why you want to be there. Spending and committing that time… Photography can be so socially therapeutic. You get to push past these expectations and norms. I can be sent to rural Mississippi to someone's house that I don't know and three hours later we're crying in their living room together. That's so weird and I love that. It's socially challenging and not what we feel like we're supposed to do as human beings… I want to be able to cry with people. I want to be connected with people from all walks of life.
Photojournalism helps build a connection between the reader and the subject of a story. Images depicting the lives and feelings of others animate news reports, making them compelling and emotionally palpable. Capturing the warmth, excitement, sorrow, or intensity of a moment in a photograph creates empathy and understanding among people. Seeing the humanity of others in this way allows us to transcend time and space. Photojournalism adds vibrancy to current events, historical moments, and the experience of strangers.
Griffin had the ability to capture this vibrancy. His affection for the people and communities he worked with comes across in the following photographs. A lighthouse keeper is seen diligently cleaning the beacon, engaged in his unique line of work. Children gather for a photo that captures the joy and simplicity of youth. A candid and curious moment at the Museum of Natural History is preserved. Actress Gertrude Lawrence beams in her Cape Cod garden. And a Nantucket man smiles benevolently towards the camera. These emotional images help connect readers from all walks of life with the larger stories being told.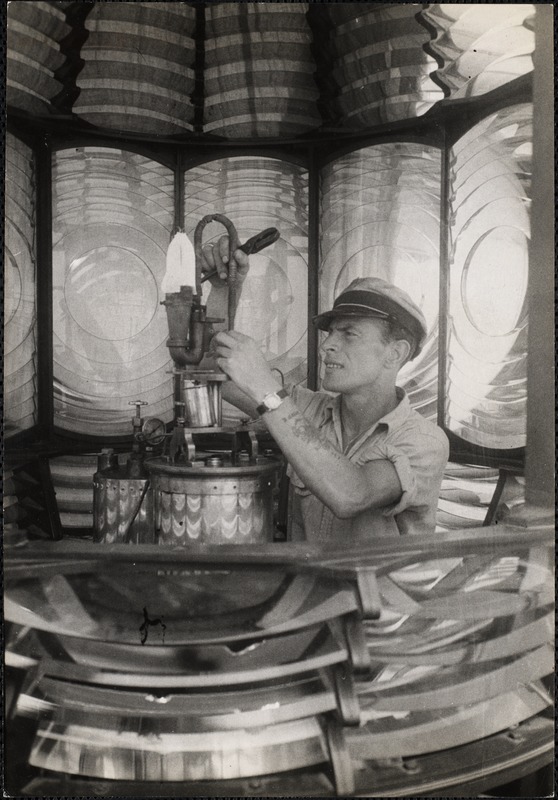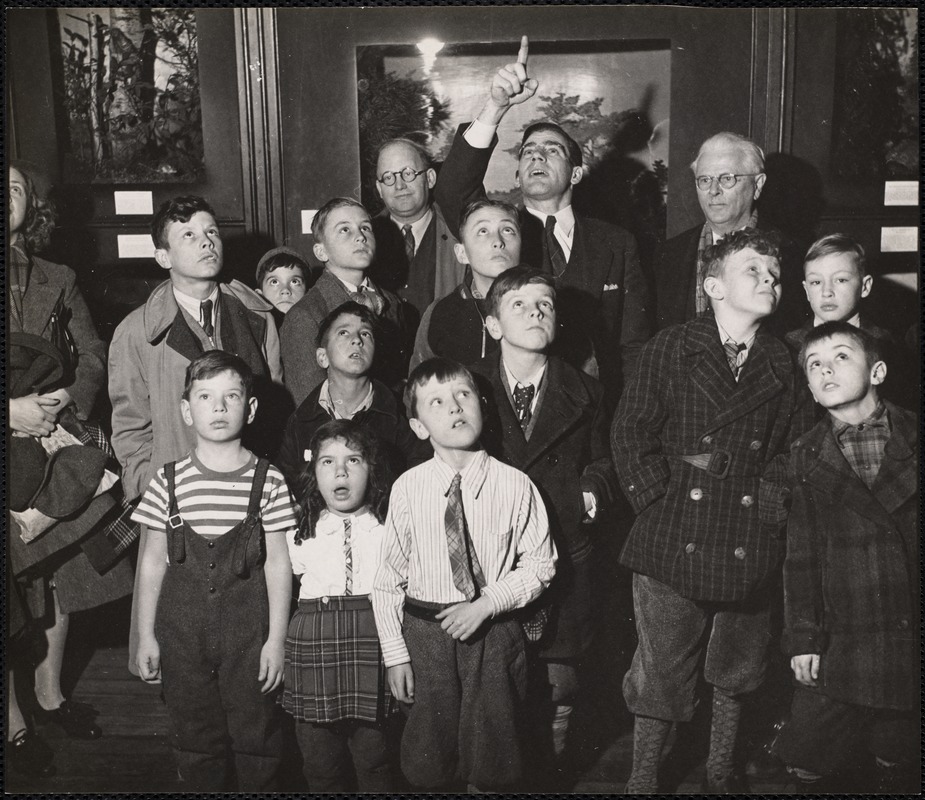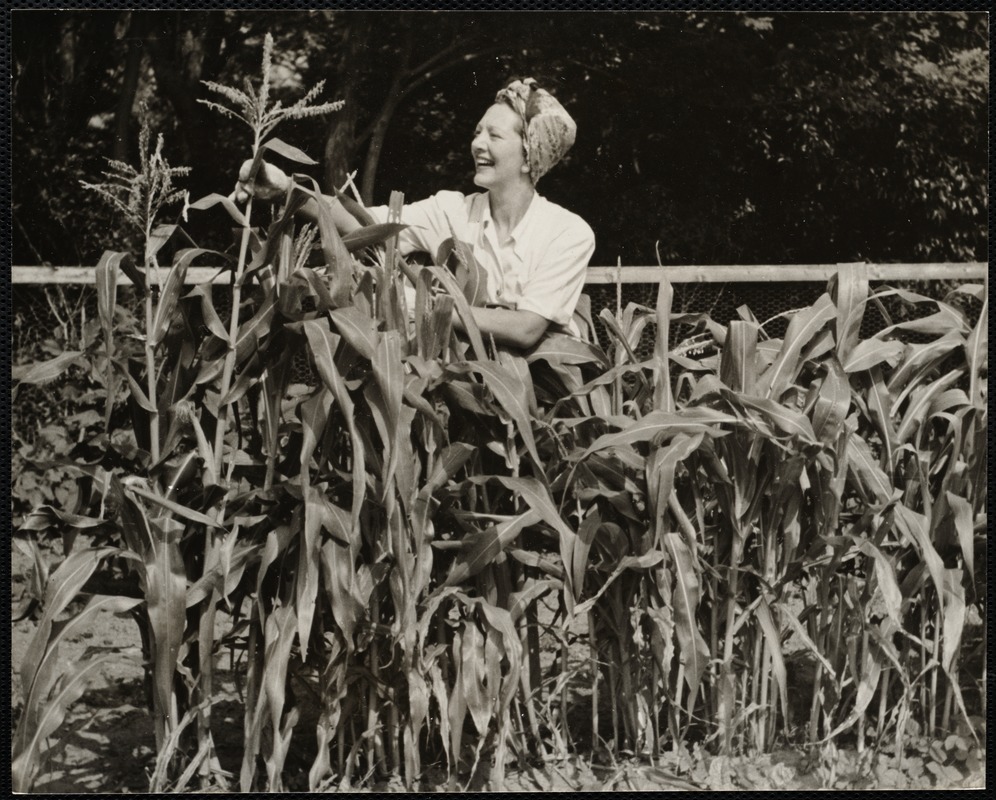 Composing Energetic Shots
Madison: How do you energize your photos?
Emily: Back when I was first starting out, Melissa Little said something at a conference like "photograph adjectives, not verbs." That always stuck with me. It helps put my brain in a new spot. 'How does this feel' rather than 'what is this.' I can photograph someone walking or singing or riding a horse, but how are they doing it? How is it being done? That's what is going to resonate rather than just being a fact. Of course, journalism has to be factual, but in order to make it visually compelling, there has to be this level of humanity, this whole other element that is going to draw you in and engage you.
Photojournalism can relay the energy of a story through the composition of a shot. Excitement is evoked by dramatic lighting, unique camera angles, and catching an important moment. These techniques help convey the movement and thrill of a scene. Photographs show how something feels in addition to what actually happened. They frame the story in a way that words can't express.
While working as a sports photojournalist, Griffin often attended baseball games, track meets, and boxing matches. He photographed the atmosphere of crowds as they cheered on their favorite teams. Memorable moments, such as hitting a home run, are forever preserved in his work. These images allow people to feel the energy of the game rather than just read about it.
The following images tell energetically different stories. Spirited cheerleaders are photographed from a sideways angle, emphasizing their excitement. Track star, John Baricom, is seen moments before winning a race, his face filled with determination. A boxer in a spotlit ring recovers between rounds. Baseball fans are viewed from a low angle with the sky as their backdrop. A skier is backlit by the sun, creating an angelic glow as she descends the mountain. Photojournalists have the ability to dramatize and document these kinds of fleeting moments. Their artistic choices enhance our understanding of the scene.
Establishing Sense of Place
Madison: How have you grown as a photographer?
Emily: I have become a better photographer with the more personal life experiences I've had. That's what's so key about doing this kind of work, you can find an 18-year-old who makes beautiful photographs, but when it comes to documentary work, you're not going to be able to achieve the same level of empathy with someone who hasn't had those life experiences. There's a tenderness to it you get from getting older.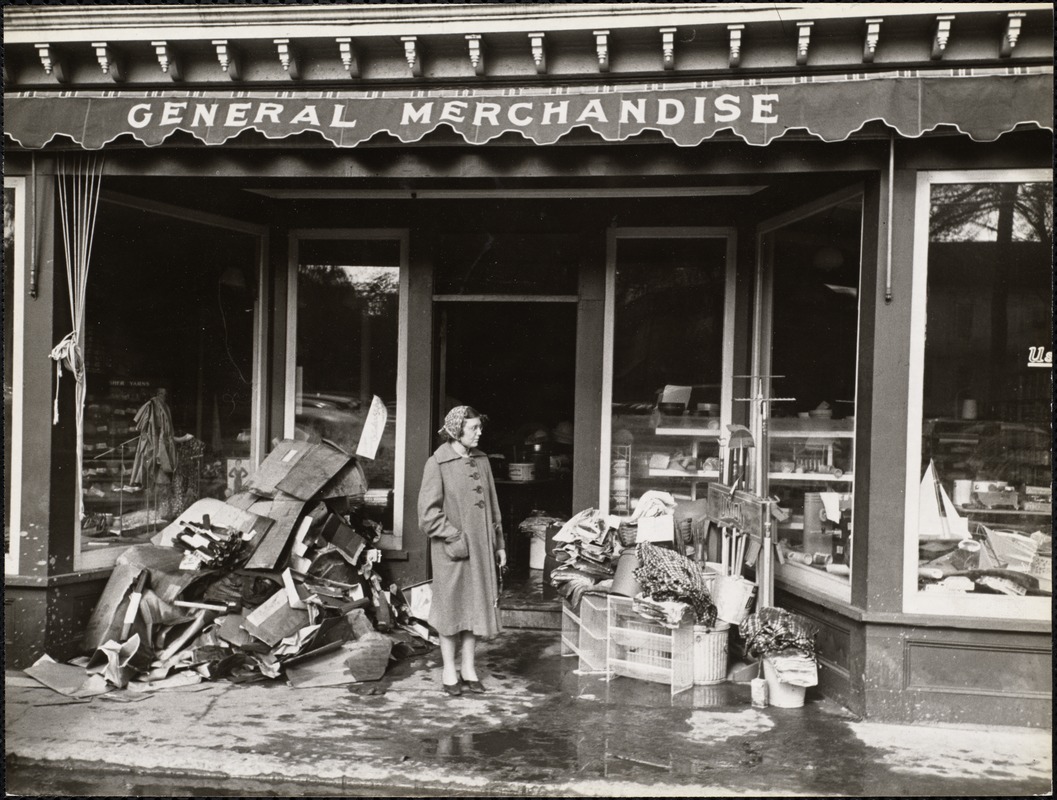 Creating a "sense of place" is an essential element of story building. In photojournalism, this involves taking photos of the settings in which the news unfolds. Establishing shots help to set the mood, capturing the aura of a scene. This gives viewers a framework to better understand the context of a story. They are especially effective if the viewer has never been to the location or shared the same experiences.
Griffin lived in Massachusetts, but he was often on assignment across New England. The following photographs establish scenes in a variety of news stories he covered. The first features the silhouette of a lone man walking through Copley Square after a snowstorm. The second is a birds-eye view of a celebratory parade held for Bette Davis' visit to New Hampshire. The third takes the perspective of onlookers during a fire in the Berkshires. And the final two show the Hurricane of 1938's devastating aftermath. These establishing shots capture the essence of the larger story being told.
Final Thoughts
"Photographing and spending time with someone starts to break things down to that human-level… We get used to our lives every day. But your life is important, both the way you exist in the world and the larger issue. I think everyone needs to be reminded of that sometimes." Emily Kask
Photojournalism is an art form that adds a visual element to news stories. It fosters a connection between individuals and communities across the nation. Images that capture emotions, convey energy, and establish a sense of place have the ability to bring current and historical events to life. Griffin's work allows us to look back on these stories with fresh eyes, illuminating the past one photograph at a time.
Thank you to Emily Kask for taking the time to share insights on the art of photojournalism. Her work and contact info can be found on her website. 
Special thanks to the Boston Public Library for digitizing a large portion of the Arthur Griffin Archive so it may be accessible to the public. If you would like to view more photos and library material, visit the Boston Public Library for the Digital Commonwealth and the Digital Public Library of America.
---
Madison Marone is an Exhibition Assistant at the Griffin Museum of Photography and a graduate student pursuing her MSc in museum studies at the University of Glasgow. She holds a BA in film studies and sociology from the University of Vermont. Her interests include early to mid-20th-century art history, film theory, and exhibit design.
---
References:
Kask, Emily. Personal Interview. 22 February 2021.
Kenny, Herbert A., et al. New England in Focus: Through the Eyes of the Boston Globe. A. Griffin, 1995.
All images on this webpage © copyright 2021 by the Griffin Museum of Photography. All rights reserved.  No part of this webpage may be reproduced in any manner whatsoever without written permission of the museum except in the case of brief quotations from the written material with citation.